Representative of delinquency, found behind bars, used to violate underpasses all over the world, aerosol paint, or as it is commonly known, spray paint, the medium doesn't have the best reputation. But with great skill and understanding, the canned paint could be used to create beautiful things. Take artist Erick Sandlin for example. The Houston-based litigator is garnering attention for what used to be considered his sporadic hobby: painting with spray paint.
With both a grandfather and great uncle as a judge, the law ran through the Sandlin family, influencing Erick from the courtroom to the canvas. Throughout school, Sandlin took to photography as the photo editor of the yearbook staff. During his time at Baylor University Law School and Texas A&M, Sandlin didn't allot much time for creative endeavors, understandably so. One summer, Sandlin was influenced by a friend studying art, and began exploring a very new side to himself.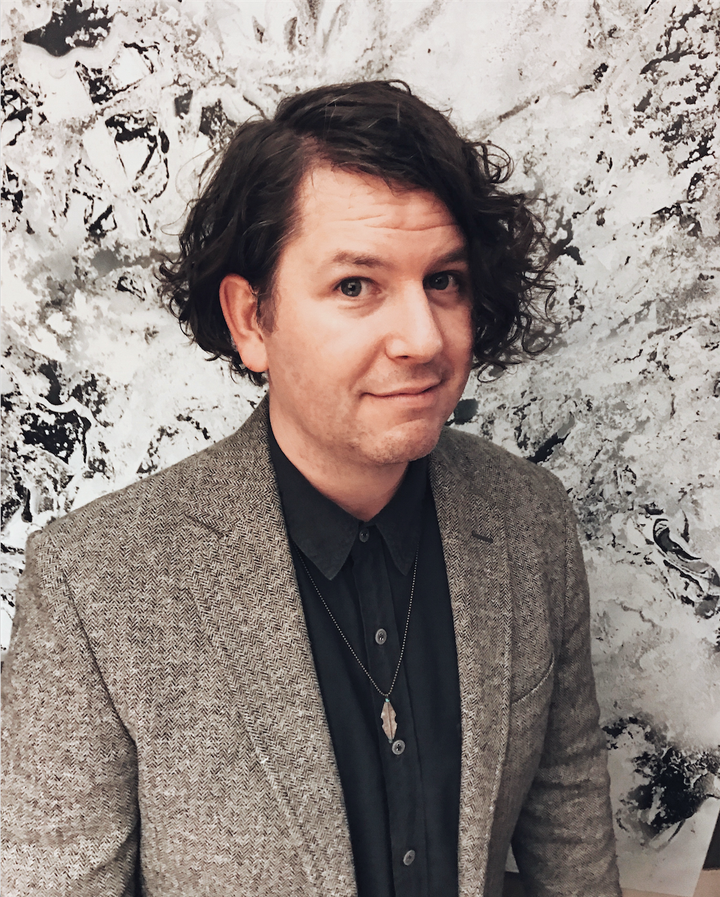 "I got a job working for a federal judge in Austin for a one-year program before I moved to Houston. In Austin, I picked up a canvas and some red and orange spray paint I had lying around. That was the piece that I consider my first painting. When I moved to Houston, I found many of the attorneys at Bracewell LLP were also art collectors, and while I wanted artwork for my own living space, I had so many loans from law school, so I decided to paint my own pieces to hang in my house. I started getting requests then was asked by a local cafe to show, then a few stores, galleries, and so on. For about 10 years now, I've been a full-time practicing attorney as well as a nearly-full time artist."
There are clear differences between the state of mind of a lawyer and that of a fine artist. Living wholly in these two worlds, Sandlin has learned the balancing act of a profession founded on structure and that of an artist, freedom as the only will. Sandlin enables his process to evolve, and with spray paint as the primary medium, his work quickly takes on a life of its own. He comments, "My talent is in letting it go in the direction it's already heading. I try not to control it, but to guide it until something happens. There is no fixing, just natural progression with deep colors. I'm a litigator, so I have cases and lawsuits that follow a similar path. There are facts that are out of my control, and new ones that come along the way. Instead of attempting to pigeon hole it and follow my initial idea, I adjust and follow it."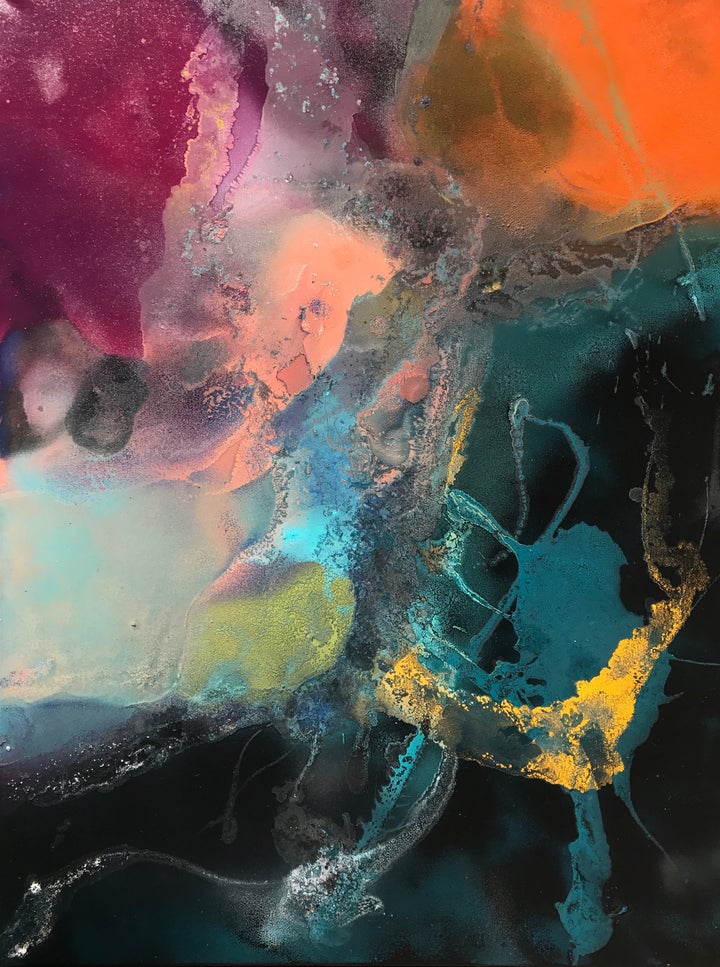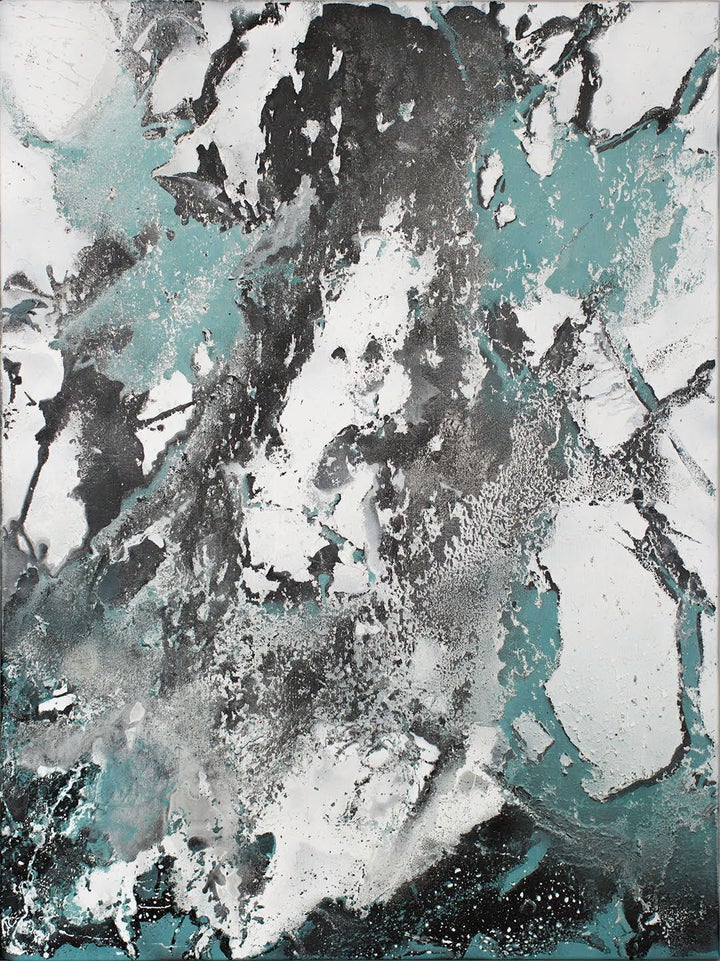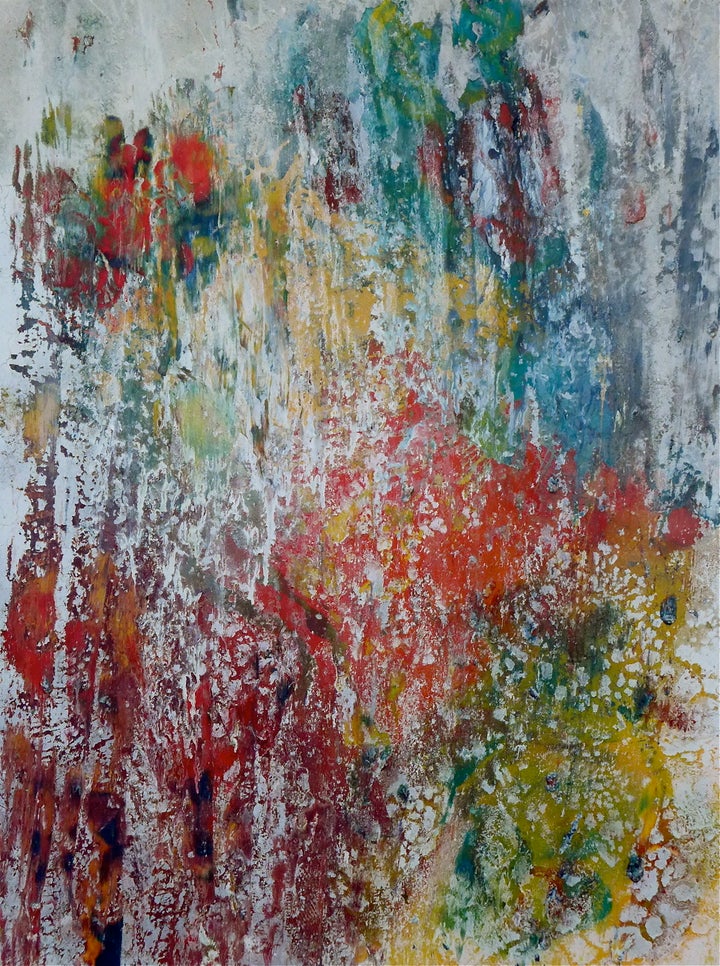 The layers of Sandlin's work form an aesthetic that feels both inherently organic and uninterrupted, giving off the impression that the work continues off of the canvas. His use of over laying layer after layer of spray paint allows the base to come through, creating a subtle depth of earth tones not typically associated with aerosol. While the composition remains incredibly fluid, inspiration is drawn from not only contrasting the rigidity of his two lifestyles, but in recent and current events. In Houston this past year, in the midst of Hurricane Harvey, Sandlin watched canoes float down his street as his entire yard and street flooded. After a few days, he decided to approach his backyard studio to begin painting again. The piece he created, inspired by the disaster his city was under, received quite a bit of attention, and resulted in Sandlin auctioning off the original (and then prints) in order to donate the sales to disaster relief. "I'm always encouraged by other people and artists, and I know together we can accomplish great things."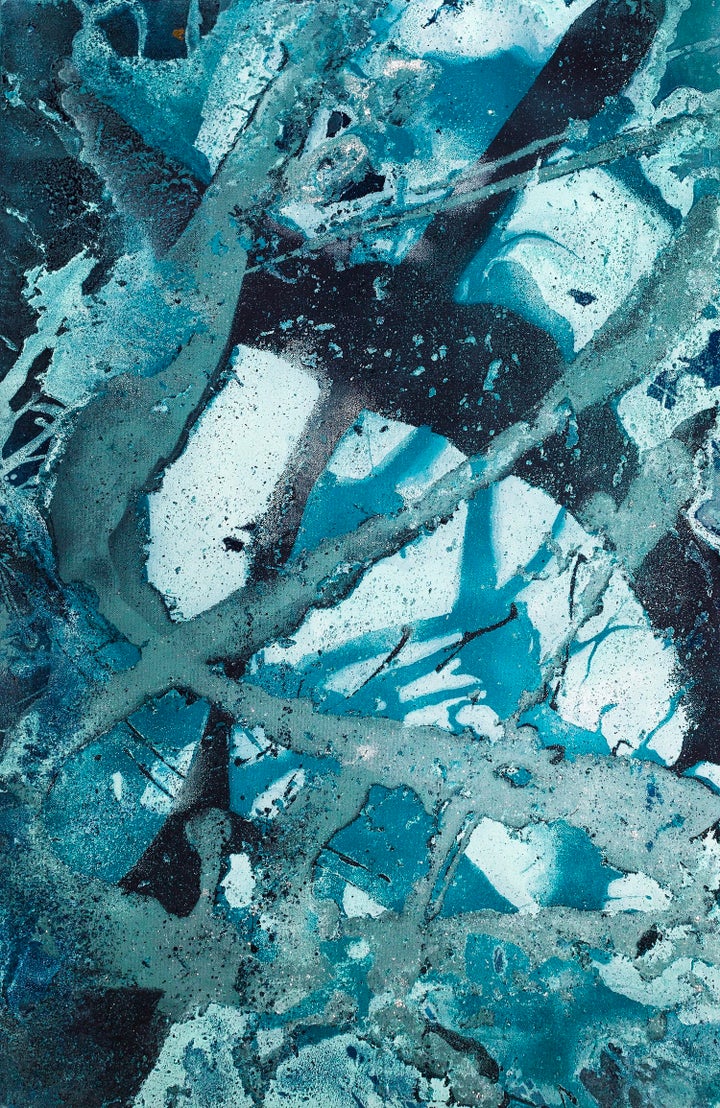 Sandlin's artwork is also collected by a handful of corporate and private collectors including the law offices of Hagans Montgomery & Rustay in Houston and the law offices of Hedrick Kring PLLC in Dallas, in addition to private collectors in Houston, Austin, San Antonio, Dallas, Santa Fe, New York, and London, among others.