Yet his newest project, a personal artwork unrelated to his career as a creative director, has managed to spark even more controversy "I had people writing me, threatening me," he said in a phone conversation with the Huffington Post. "At first the project was fun but it got a little out of hand."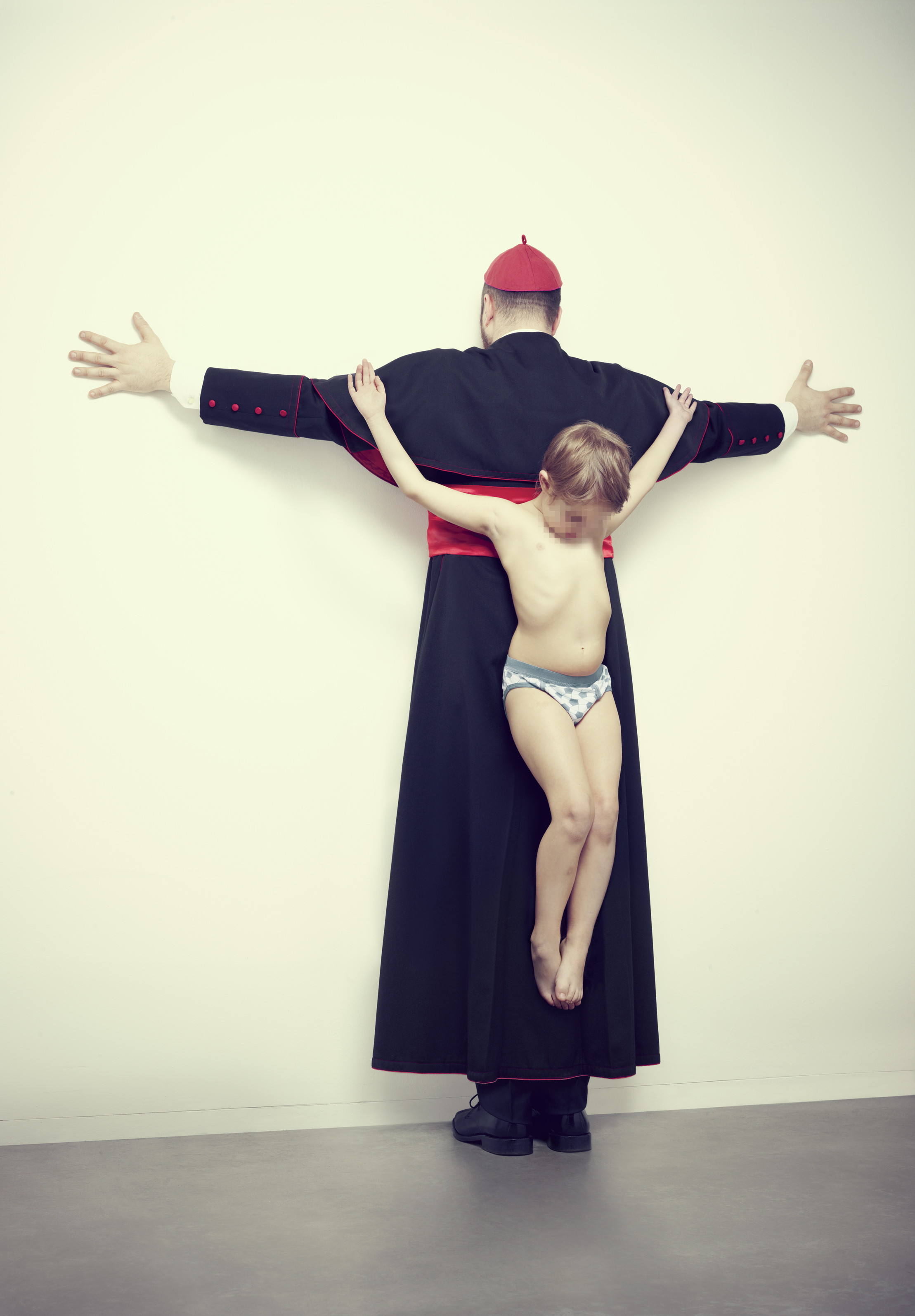 Priest
"Los Intocables," which translates to "The Untouchables," is what Ravelo refers to as a "human installation," featuring a variety of issues plaguing children around the world. "The right to childhood should be protected," Ravelo writes on his website, a theme driving the visually disturbing works.
Each work features both a child and an adult posed to demonstrate a contemporary evil, whether it be gun violence, molestation or the threat of nuclear war. Each work features a child being crucified on the back of an adult, each scene attempting to tell a different story about the loss of innocence. The human sculptures are then photographed with the child's face blurred, resulting in images as visually jarring as they are conceptually saddening. "It's art, it's communication," Ravelo explained.
Ravelo's project has been, according to the artist, censored by Facebook. Halting his "likes" at 18,000 -- where it had landed after just a few days. He has also been prevented from uploading more images. "I am used to governmental censorship from Cuba but with this," he paused, "my first reaction was 'woah.'" The Huffington Post has reached out to Facebook for a response and has not yet heard back.
When asked if he planned to fight the online censorship, Ravelo responded: "I am not even that interested in fighting; I am more interested in promoting my work."
Take a look at the dark series below and let us know if you think the works deserved to be censored.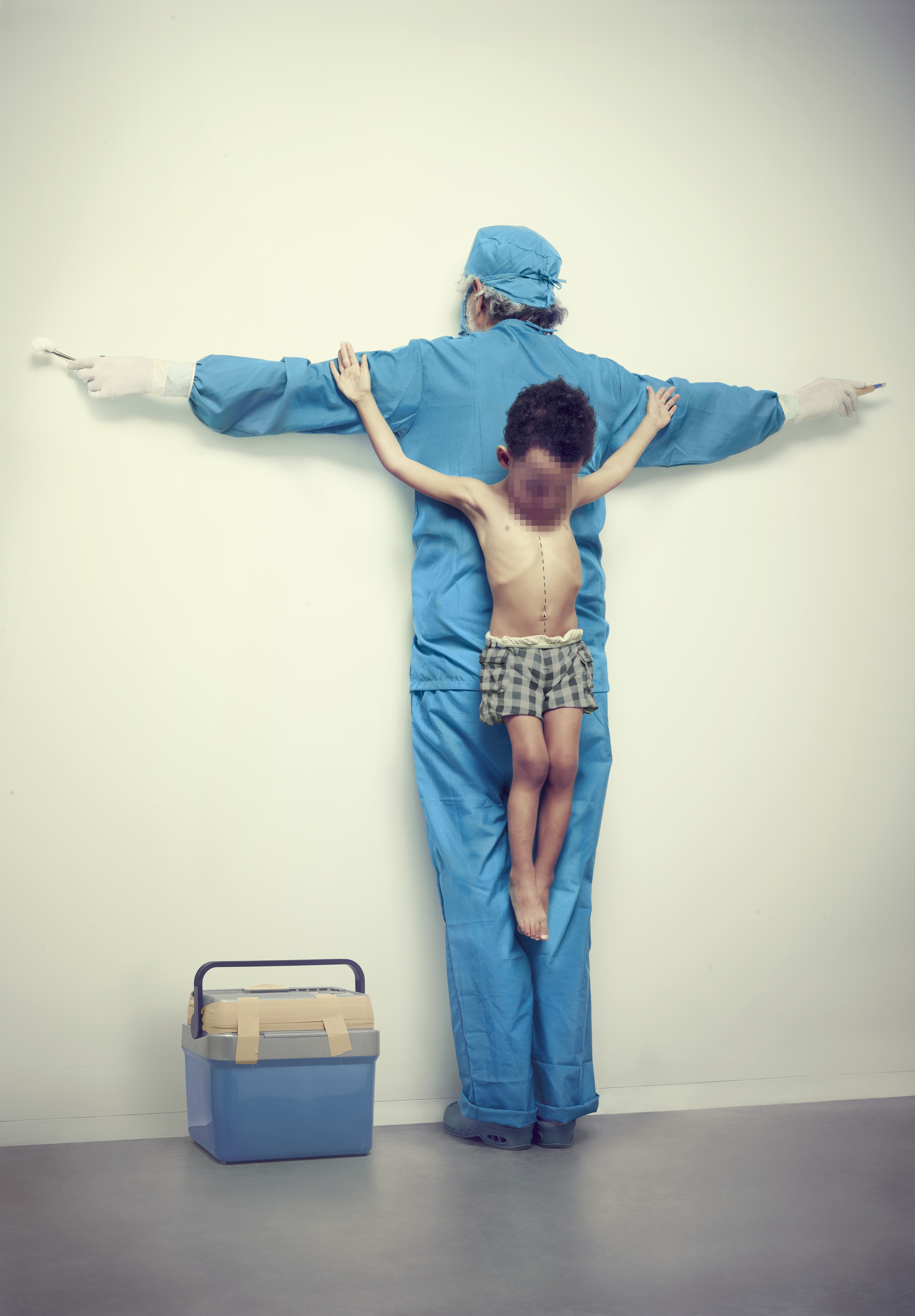 Brasil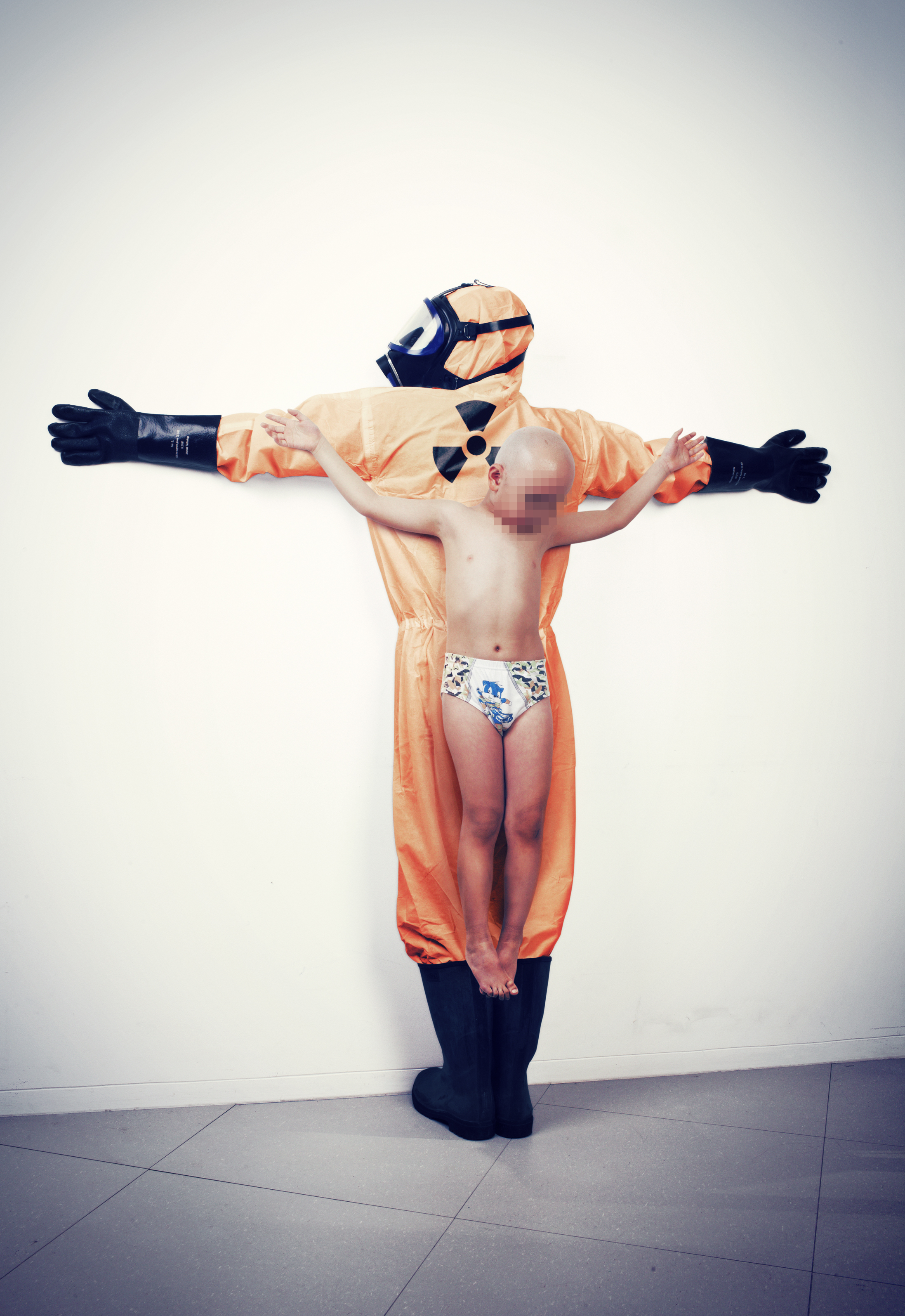 Japan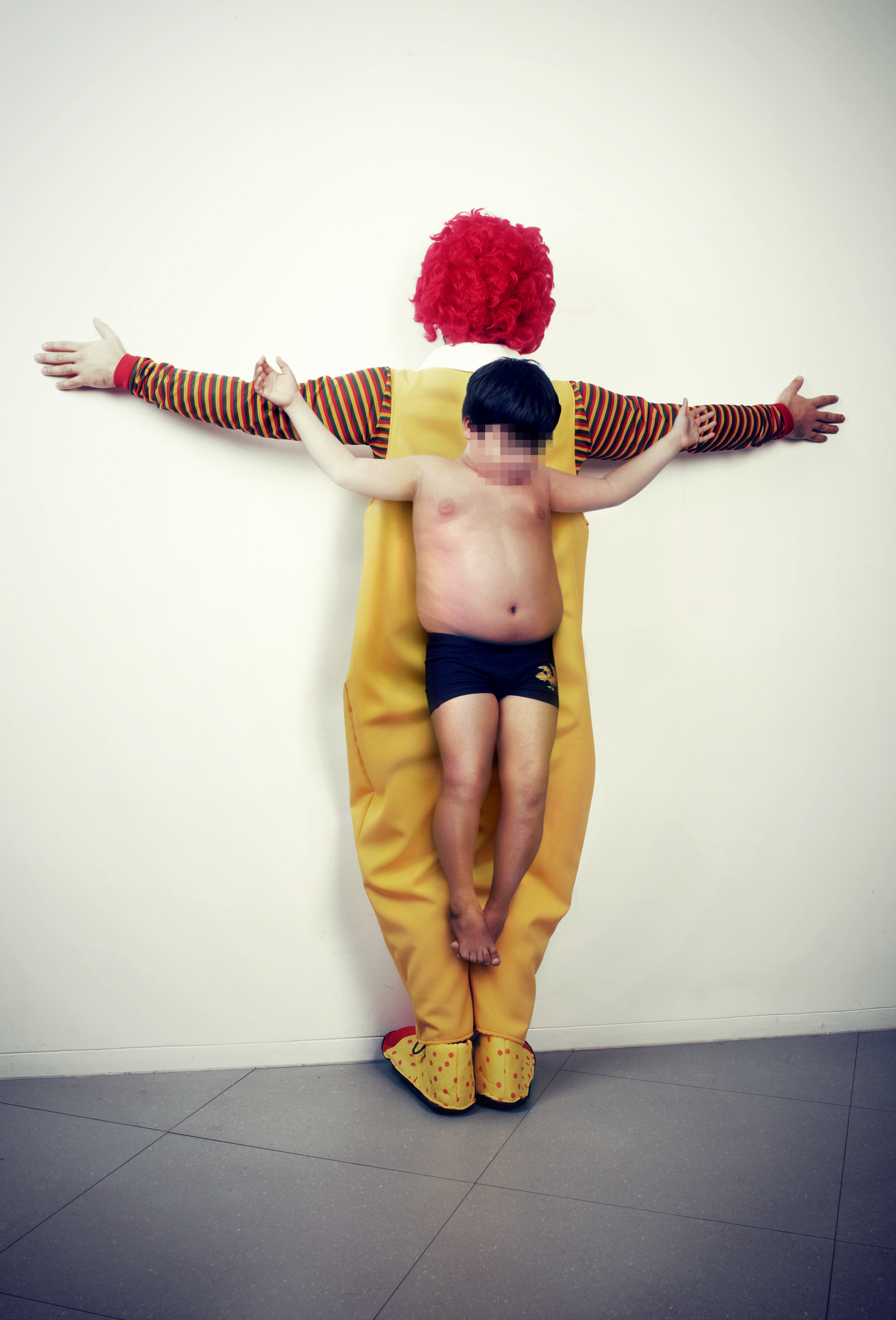 Fast Food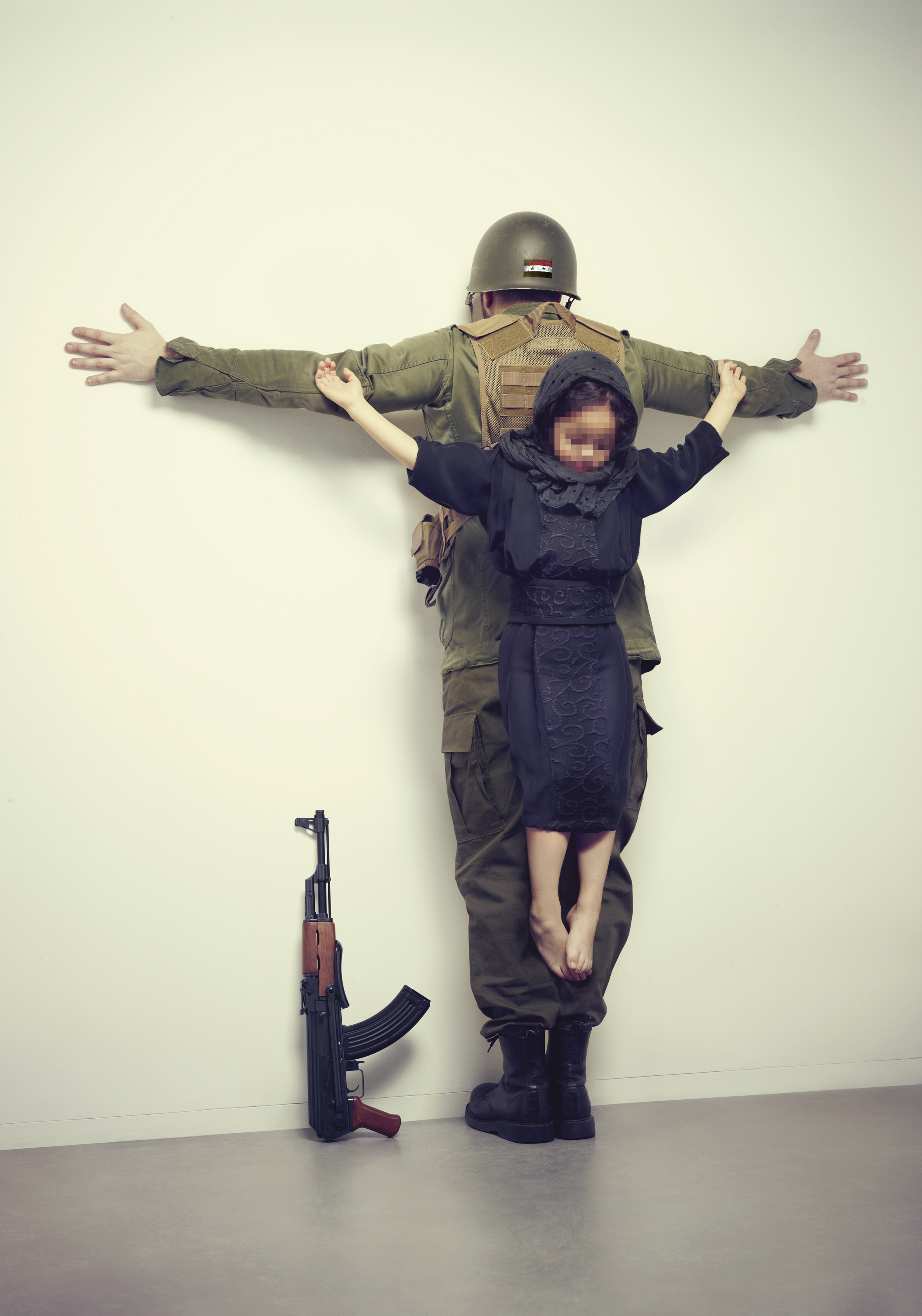 Syria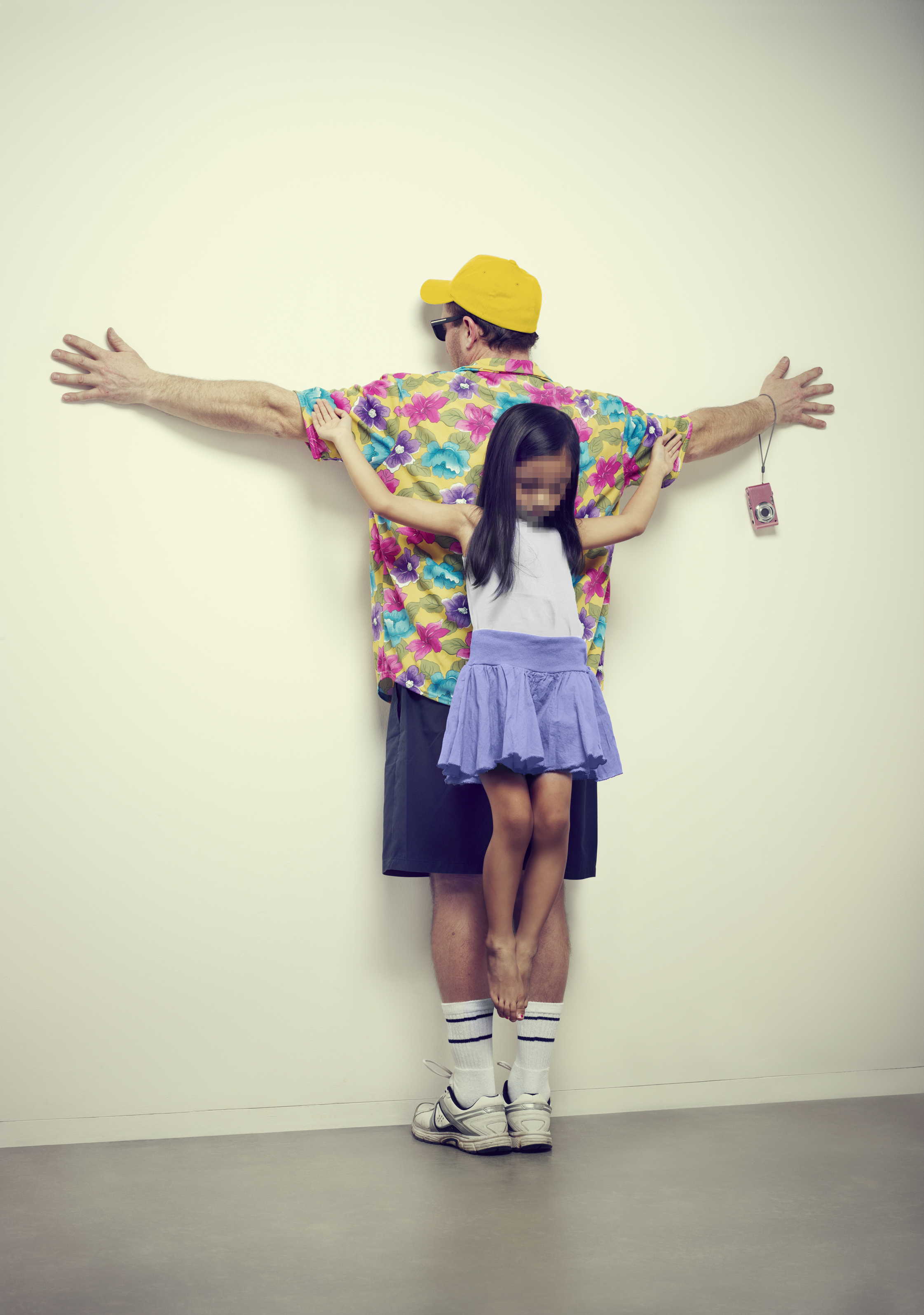 Thailand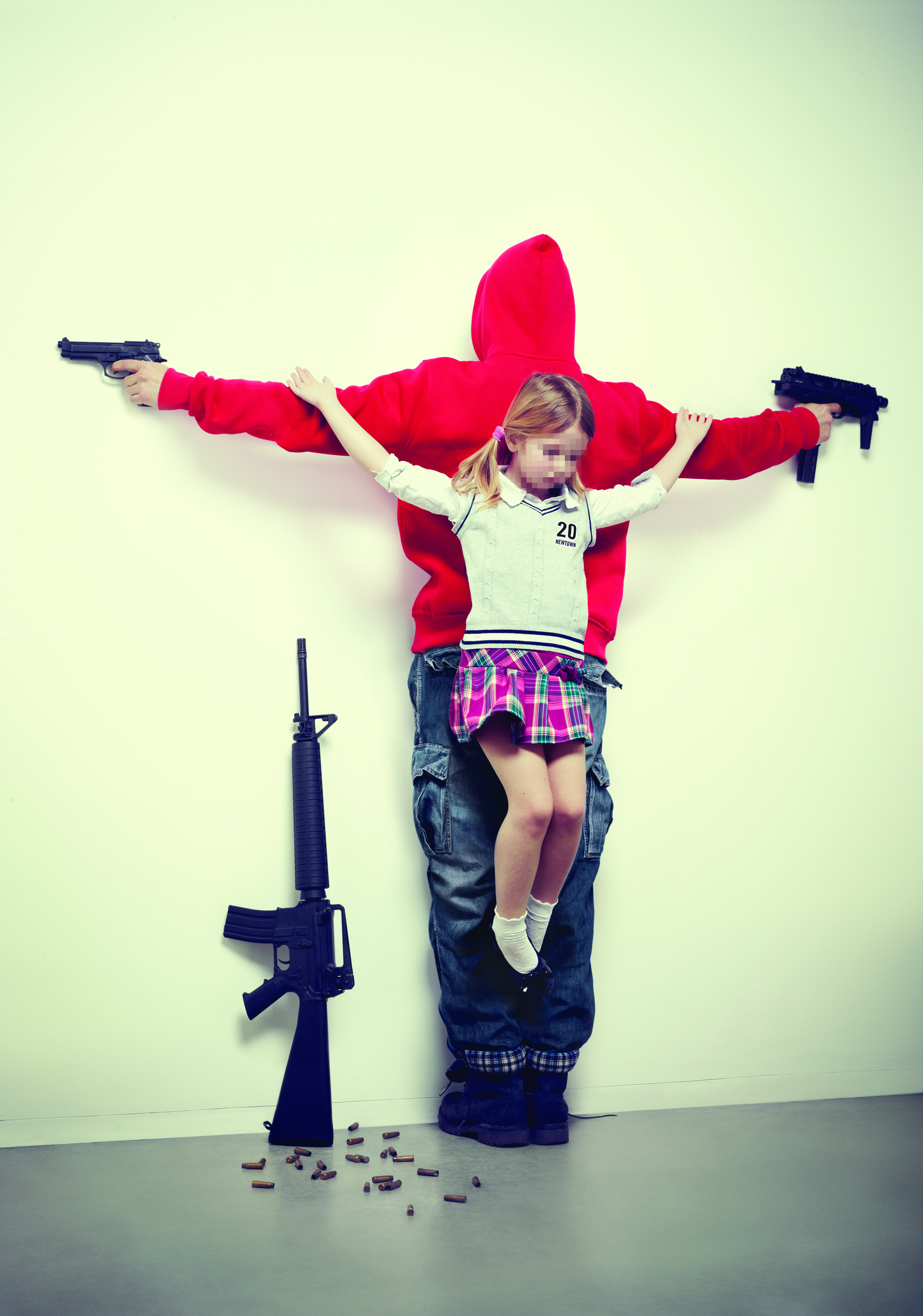 U.S.A.
Related
Popular in the Community