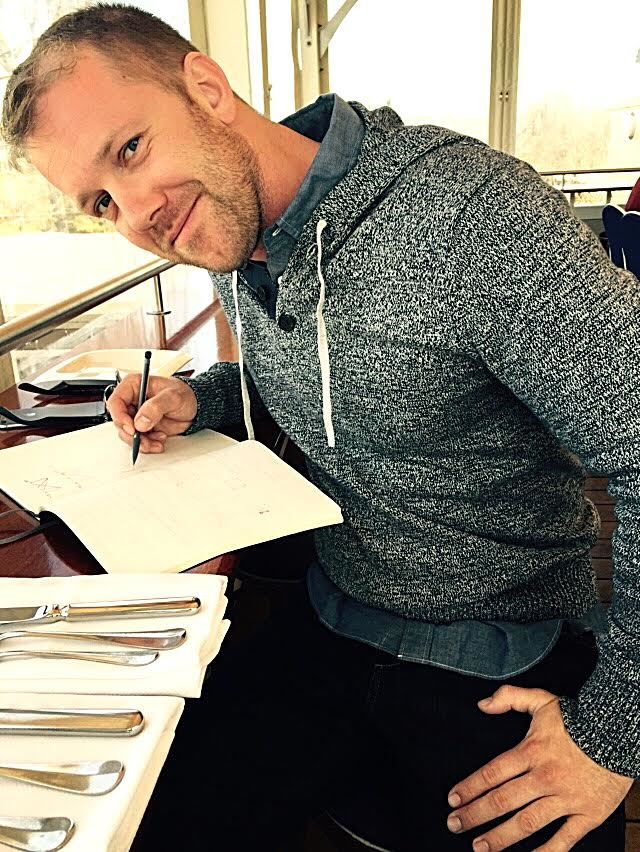 This twenty-something entrepreneur has accomplished more in his short career than many do in a lifetime. As a kid growing up in the suburbs of Boston he loved woodworking with his dad. Unsure of how he would transition that into a career, he became a pilot in high school and then joined an aviation program at the local community college, thinking that perhaps someday he could become a rescue pilot, but what he really loved most was working with his hands. While in school, he tinkered with woodworking projects at home and worked a part-time job for a high end local builder. It was the job with the builder which caused him to explore careers in the construction industry, eventually landing him in the architecture program at Northeastern University. The degree required that he complete co-op hours within the field and so he got special permission to co-op in his own company that he had opened in 2006. By day he attended classes, testing CAD drafting and 3D modeling software and learning new engineering methods, and by night he would take his newly acquired education back to his company to apply it to his craft at his own little design laboratory. He loved school and enjoyed building his business, but felt that he wanted to serve others too, because that little piece of him that wanted to land a job as a rescue pilot still burned in him. And so, he joined Army ROTC. All within the span of less than a decade he graduated from the architectural program at Northeastern, served a year fighting in Iraq, Kuwait, and Jordan, moved his company headquarters from a 3,000 sq. ft. rented building in Boston to a 6,000 sq. ft. building he purchased in Chelsea, and exploded his company from a tiny little woodworking laboratory where he practiced his craft into a multi-million dollar firm producing technology and AV infused master-crafted wood pieces including conference tables, desks, office systems, home furniture, and hotel pieces, for the most sophisticated and selective clients in the world.
His name is Erik Rueda and he is the visionary behind Erik Rueda Design Lab. His client list includes the who's who of clients including Kayak, Blade, One Mighty Roar, News Corp, Shawmut Design and Construction, Toyota Research Institute, Pillpack, Intarcia Therapeutics, and the Boston Celtics. He prides himself on his ability to deliver one-of-a-kind, tech infused, furniture masterpieces that are so unique that his business has grown simply as a byproduct of customers of his customers seeing the pieces and asking "Where did you get this piece?" His business has quadrupled in growth over the last three years, even with him being absent one year due to his military service. And he is on pace to double revenues year over year in 2017. Did I mention he is in his twenties? I recently spent an afternoon hanging out with the visionary behind the extraordinary business that is Erik Rueda Design Lab. He is young, humble, outgoing, and optimistic. When it comes to producing one-of-a-kind furniture, his credo is simple: "We can do anything." Fueled by passion, obsessed with perfecting new ideas, and driven to out-perform his promise to each client, here are four lessons learned from my afternoon with Erik Rueda:
So Good, They Can't Ignore You: Erik says that his business has experienced explosive growth thanks mostly to the fact that his pieces are so unique that customers of his customers ask about the pieces and then call him for their own. Case in point, One Mighty Roar, a Boston based software company contacted Erik Rueda Design Lab because they wanted a conference table that represented their brand. Erik said that he and his team designed and produced an extraordinary piece which included a black walnut top mounted onto a steel base which was in the shape of their unique "M" logo, and included a retractable data and power port with the company's logo embedded in acrylic. No sooner was that conference table installed at One Mighty Roar that Paul English, co-founder of Kayak, called looking for custom pieces for his company. Another piece of furniture that generates ongoing referrals is a smart coffee table in the lobby of News Corp in New York City. News Corp owns a vast array of magazines in all different verticals. They leave a selection of their magazines on the coffee table. When a client picks up a magazine, the smart table sends a signal to the nearby televisions so that the advertising and programming on those TVs changes to suit the client's interests. It is so subtle that most clients don't even realize that their reading selection is being monitored thereby influencing the content on the televisions, but when people do realize what's happening, their first question is, "Where do I get one of these tables?" Erik says that in most businesses, you have to hope that your customers remember to refer you when someone needs the product or service you provide, but in Erik's case, his work creates the conversation that leads to referral business. Erik's advice for other entrepreneurs is to be so good that people simply can't ignore you.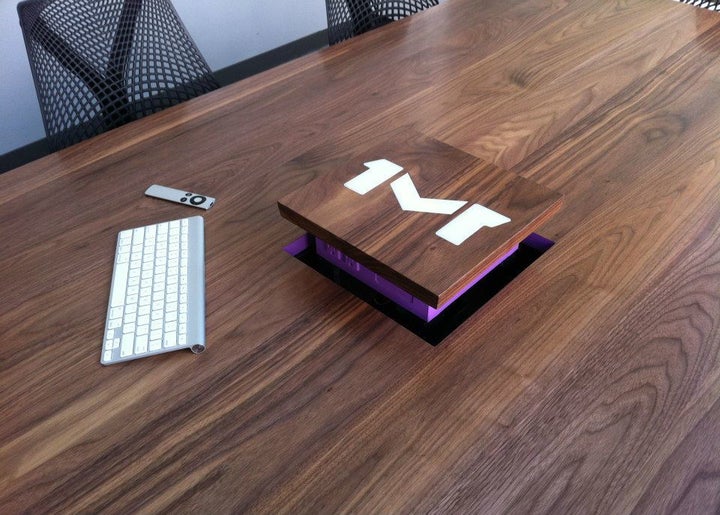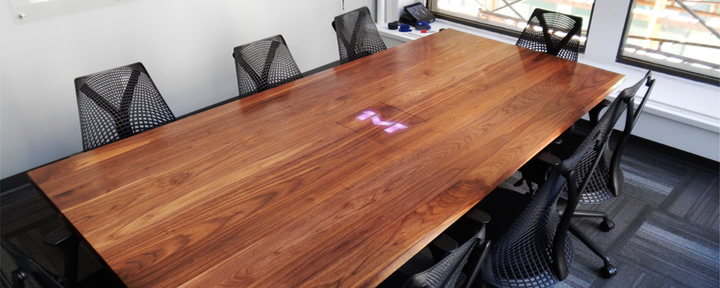 Bring It To Them: Accel, a tier one VC firm based in London reached out to Erik after seeing his work at a Boston office. They wanted visually stunning work spaces and desk tops for their penthouse glass enclosed office and Erik and his team came up with a handful of unique concepts. Rueda says that the team knew they could nail the design Accel was looking for, but more importantly, they wanted to prove that they could get all the pieces delivered and installed to London seamlessly. And so they did. All of the pieces were designed and produced in Boston. The work included fired finishes, metal-infused paints, and Calcutta marble in order to create the look the client was looking for. All the work was loaded into two massive shipping containers which were loaded on a freighter for delivery to London. Five weeks later Erik and his team met up with the installation team from London and made sure everything was seamlessly installed to the client's expectations. Erik says that when it comes to building a great business, make it effortless for your client to buy from you.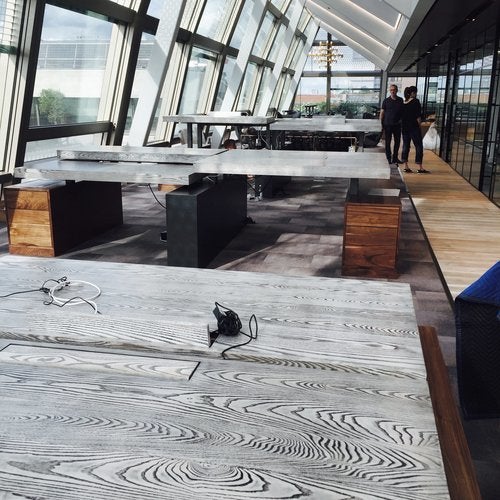 Foster Collaboration: Erik has a team of experts who specialize in very niche areas of design including technology, engineering, design, and architecture. He even has a yacht builder on his team because he wanted an expert who understood the nuances of curves in wood. It is because of the diverse array of expertise that architects, engineers, and designers love working with his team. Erik says that they aren't there to compete with the designer or architect who is already working on the job, but rather to collaborate with that person to deliver the best possible product. In this same vein, Erik's newly acquired building in Chelsea is about to become a collaboration haven in terms of bringing together experts in furniture, design, art, architecture, real estate, and technology. The first floor of his building is dedicated to the work shop where each piece is handmade. The upstairs of the building is being finished into a shared workspace environment where industry experts from all fields can rent private or shared workspace to run their businesses. The goal, says Erik, is to have all different industries within the design world in one space so that they can share ideas, refer business, and help one another grow.
Become Part of the Culture: A large segment of Erik's business is corporate work including work stations, conference tables, and desks. That being said, Erik says that it was important for him to understand early on the part that his company plays in helping other companies thrive. To that end, Erik says that what he has learned over the last five years, through his work with One Mighty Roar, Kayak, Blade, and News Corp is that great companies understand that a dynamic, unique work place fosters culture and camaraderie among employees, in the same way that company 401K matching did twenty years ago. Erik says that what millennials look for when they are choosing a company is bike racks, espresso machines, hip offices, and tech infused furniture that lights up when an important email comes in. Erik says that by understanding where you fit in, you change the way you sell, because you understand the ROI that your product delivers. Erik says he's selling way more than desks, tables, and cubicles, he's selling a company lifestyle, and that's priceless.
Popular in the Community