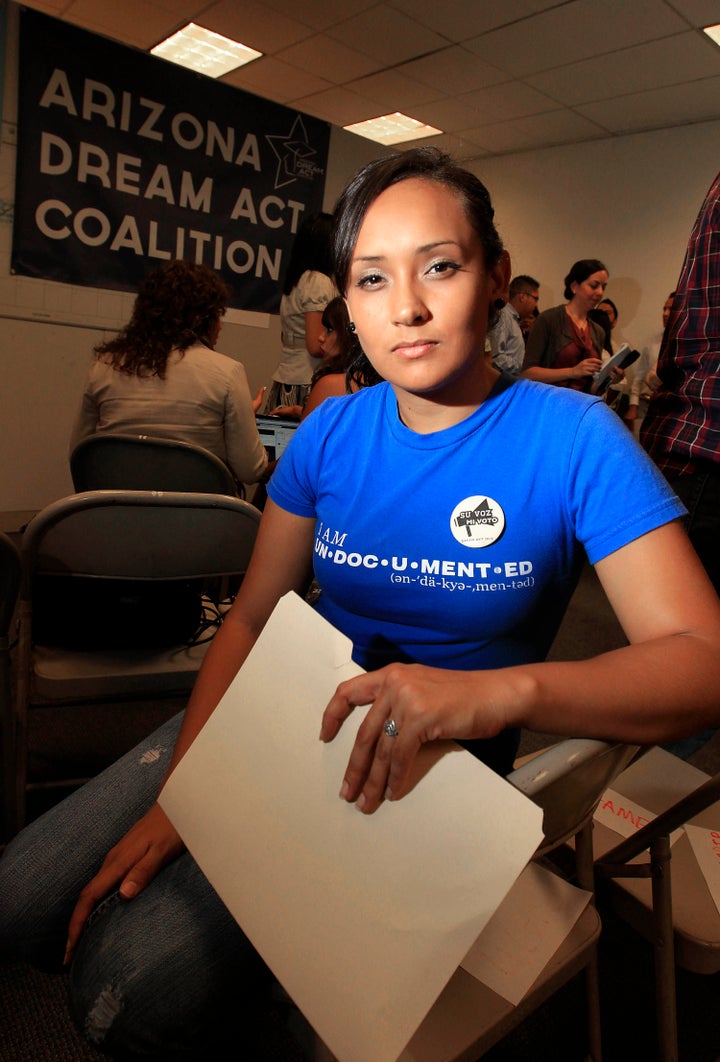 WASHINGTON -- The mother and brother of a prominent undocumented immigrant activist were detained late Thursday by U.S. Immigration and Customs Enforcement, prompting protests and outrage from the immigrant rights community in Phoenix and beyond that called the detention potential retaliation for her activism.
ICE agents detained Maria Arreola and Heriberto Andiola Arreola, the mother and brother of advocacy group DRM Capitol founder Erika Andiola. The agency released Heriberto on Friday morning after Erika and others gathered outside the Department of Homeland Security offices in Phoenix to demand their release. Maria will be released soon, ICE confirmed to The Huffington Post Friday.
"We need to do something, we need to stop separating families," Erika, an Arizona State University graduate, said in a tearful video posted after her mother and brother were detained. "This is real. This is so real. This is not just happening to me, this is happening to families everywhere."
The immigrant rights community quickly sprang to action after the family's detention. Members planned a protest Friday morning outside the DHS office in Phoenix and posted a number and script for those who wanted to call ICE to ask for them to be released.
ICE's move was somewhat surprising given the relative safety of many high-profile undocumented immigrants. As Dreamers in particularly have "come out" en masse as undocumented, many have been spared by ICE. Jose Antonio Vargas, a journalist who announced in 2011 that he is in the country without authorization, and Erika herself, are prime examples. Some Dreamers -- as they call themselves based on the Dream Act -- are eligible for deferred action to prevent deportation for two years, and Erika was granted that reprieve last year.
But that doesn't mean deportations have stopped, or that outspoken undocumented immigrants and their families are exempt from deportation. The Obama administration broke its record for deportations this year, removing 409,849 immigrants from the country.
At the same time, agencies have increased the proportion of immigrants deported who have been convicted of crimes as part of new prosecutorial discretion policies. ICE will likely use prosecutorial discretion in this case, agency press secretary Barbara Gonzalez told HuffPost in a statement.
"Although one individual had been previously removed from the country, an initial review of these cases revealed that certain factors outlined in ICE's prosecutorial discretion policy appear to be present and merit an exercise of discretion," she said. "A fuller review of the cases is currently on-going. ICE exercises prosecutorial discretion on a case-by-case basis, considering the totality of the circumstances in an individual case."
Another ICE official, who was not authorized to speak on the record about the details of the case, said ICE agents did not target the individuals because of Erika's role in Dream Act advocacy.
Immigrant rights advocates released a flurry of statements in response to ICE's actions.
"If this can happen to the family of Erika Andiola, a national leader of the immigrant rights movement and a member of the Presente family, it can happen to any immigrant family in the United States," Arturo Carmona, executive Director of Presente.org, said in a statement. "What is the Obama Administration saying with this action? We condemn I.C.E. for abusing its authority to 'pay back' our friend and outspoken immigrant leader, Erika Andiola, for her immigrant rights activism by arresting and detaining her mother, Maria, and her brother, Heriberto."
UPDATE: 2:20 p.m. -- Erika Andiola released a statement on Friday afternoon telling her side of the story and claiming that ICE agents spoke to her brother about her activism work.
"On several occasions they told me things about the case and my mother that were not true," she wrote. "My brother told me that not only did ICE have profiles of my mother and brother but also of me, and they told him 'We know all about your sister, we know about what your sister does, and you should get away from that.'"
CORRECTION: This article originally misstated Maria Arreola's last name as Andiola, and her son Heriberto Andiola Arreola's name as Heriberto Andiola.
Watch Andiola reacting to the detention of her mother and brother: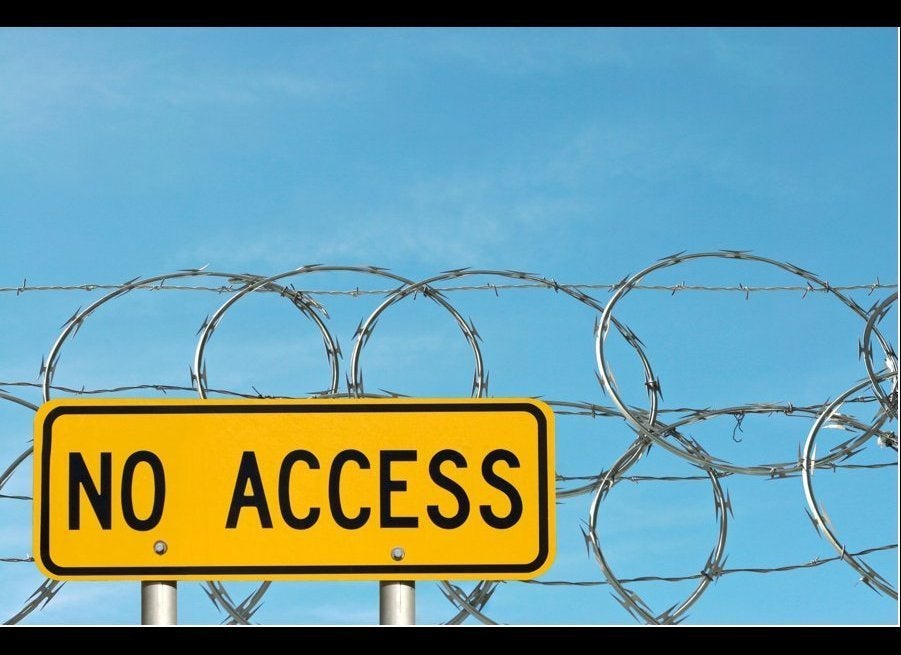 Controversial Immigration Laws
Popular in the Community