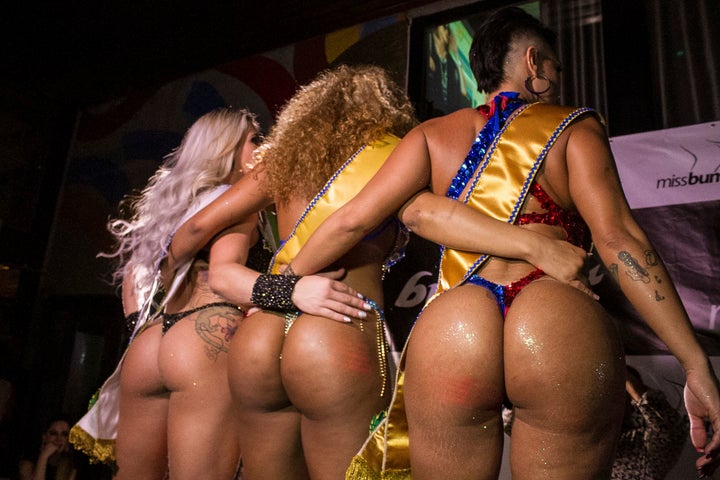 Brazil's top bottoms were front and center in Sao Paulo this week in the annual Miss Bumbum Pageant. The cheeky contest, now in its sixth year, awards top honors to the woman with the top bottom.
Activists said it represents a new low for the country.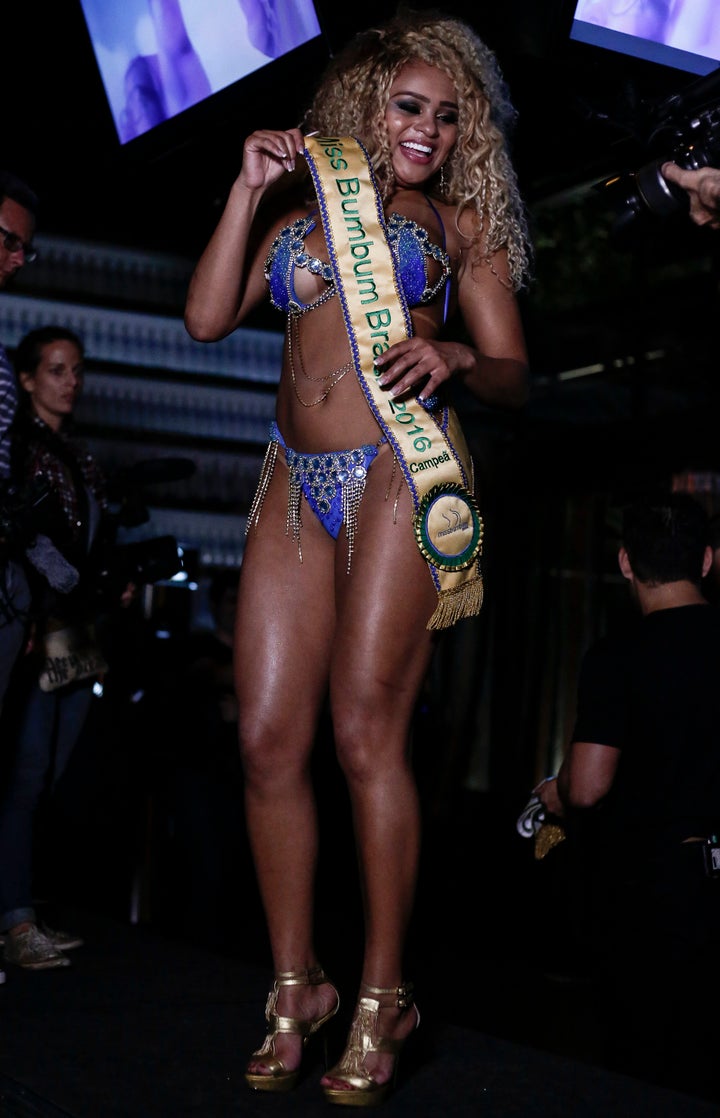 Erika Canela of Bahia won the title Wednesday night, which includes about $14,900 in prize money and a lucrative modeling contract.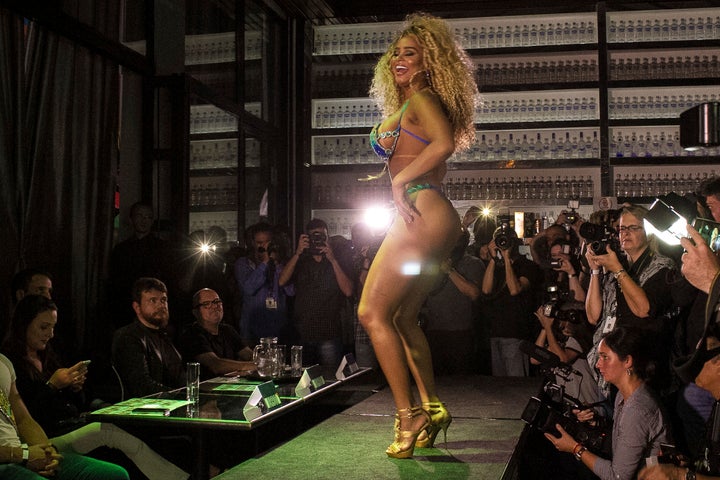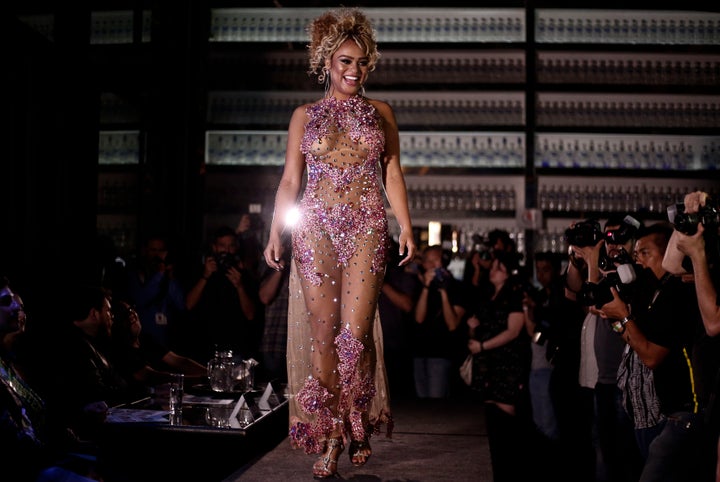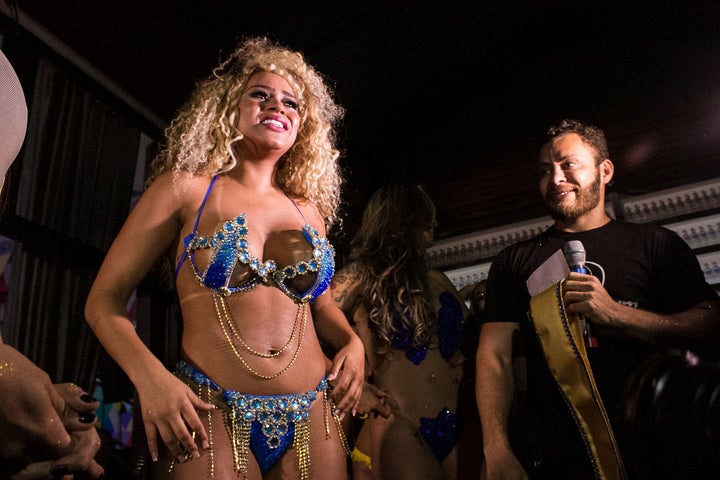 Canela's prize-winning posterior bested a field of 26 other first-class fannies ― one representing each state of Brazil. After a public vote, 15 women were chosen for the keister contest finals.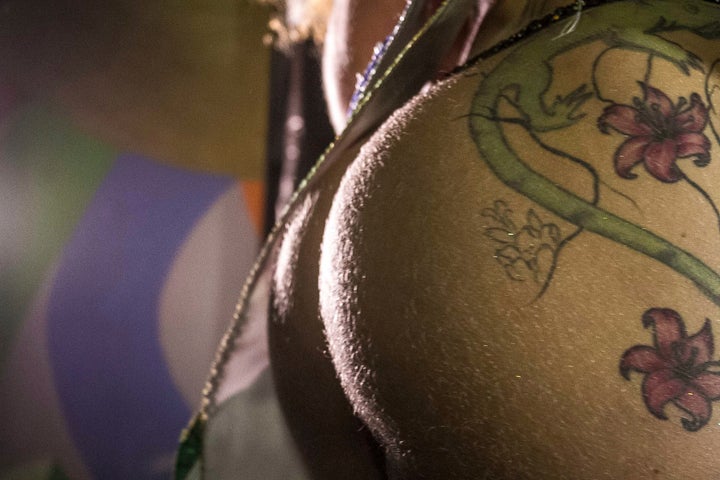 But there were a few bumps on the road to gluteus glory.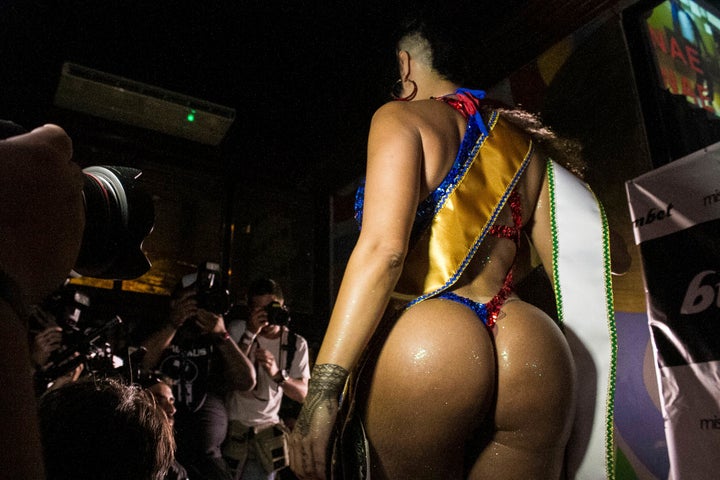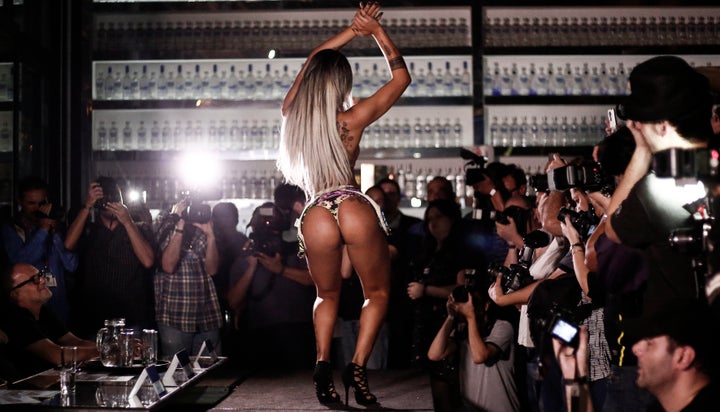 Morais and Alvysave each claimed the other was paying for votes. Morais also accused her rival of enhancing her buttocks with implants ― a big no-no.
Alvysave denied the charges, insisting her behind was "all natural."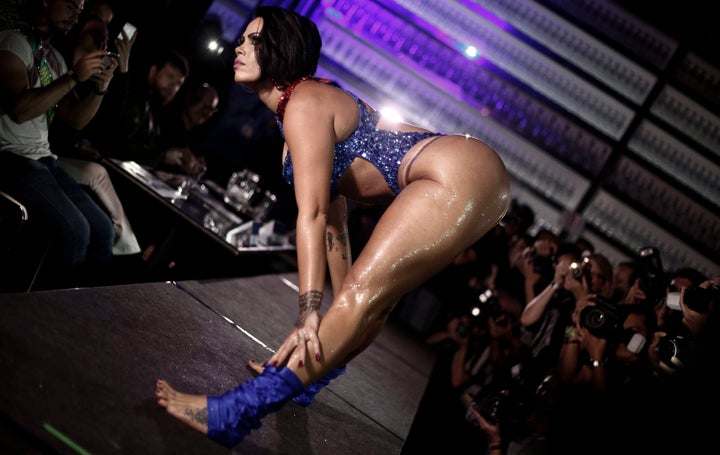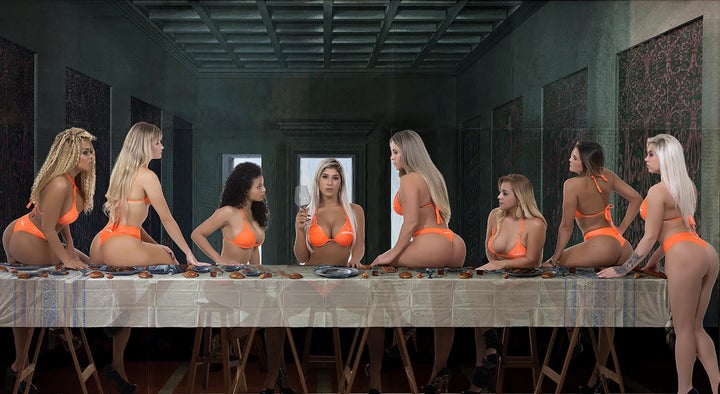 Pageant founder Cacau Oliver said the cheeky pic was a dramatization of the last meeting of the women before the grand finale. Oliver told Newslink reporter Matt Roper: "It reminded me of the Last Supper. It was where Jesus was betrayed by Judas, because of jealousy, and, like it or not, the woman with the most votes is also the target of jealousy.
"She is at the center, and the other girls will want to crucify her because she got more votes than them."
Many Brazilian Catholics were outraged. The Rev. Clesio Vieira, a priest from Rio de Janeiro, said the photo represented "the vulgarization of the sacred and is deeply disrespectful."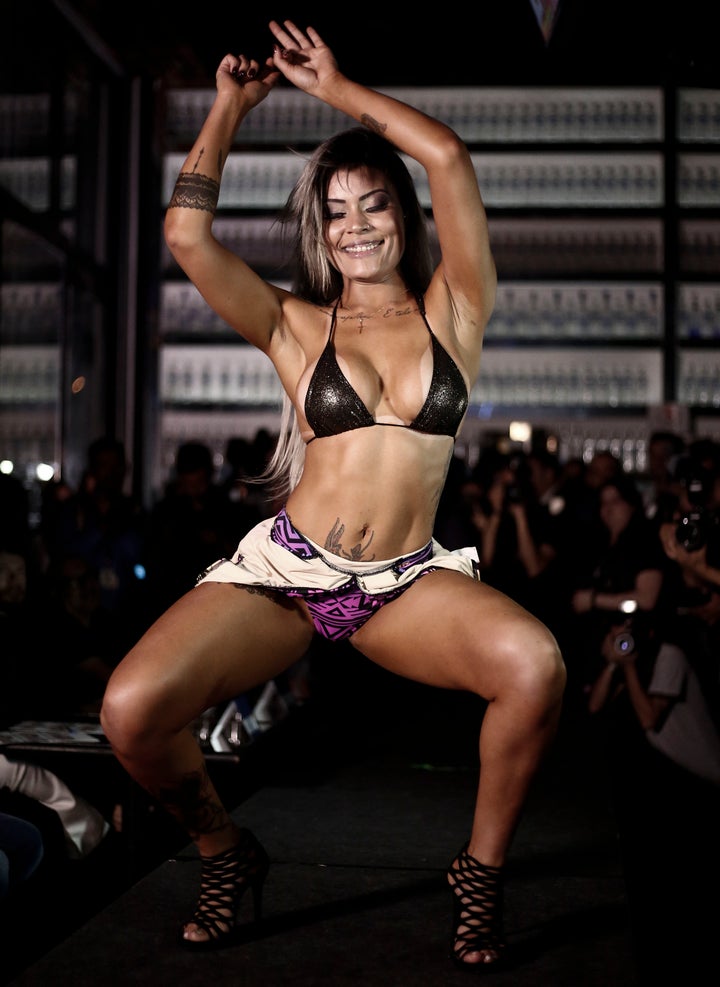 Although Miss Bumbum is advertised as a celebration of Brazilian beauty, some advocates said it's a sign the county is hitting rock bottom.
Activist Karen Vasquez said the contest perpetuates an ugly stereotype of Brazil as a country where women flaunt their bodies, according to Fox News Latino, which translated comments she made to the Brazilian website EFE.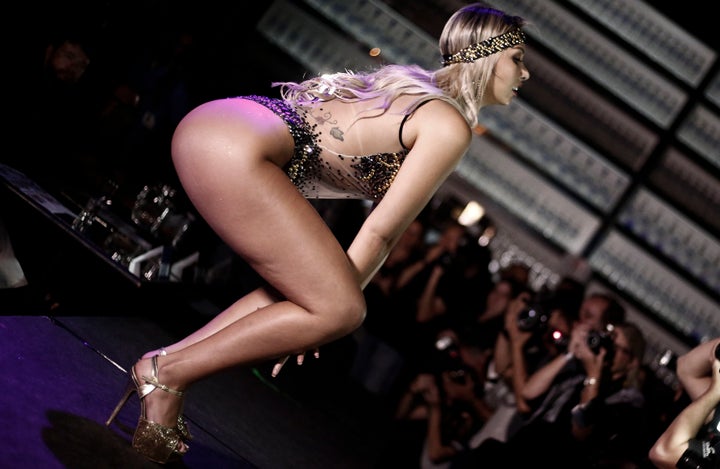 "We are not against freedom, and women should express themselves as they want, even naked," Vasquez said. "But when that freedom becomes a prison of advertising, the meaning of things changes, and the butts of Brazilian women remain slaves of that advertising god."
Calling all HuffPost superfans!
Sign up for membership to become a founding member and help shape HuffPost's next chapter
BEFORE YOU GO
PHOTO GALLERY
Miss BumBum 2015