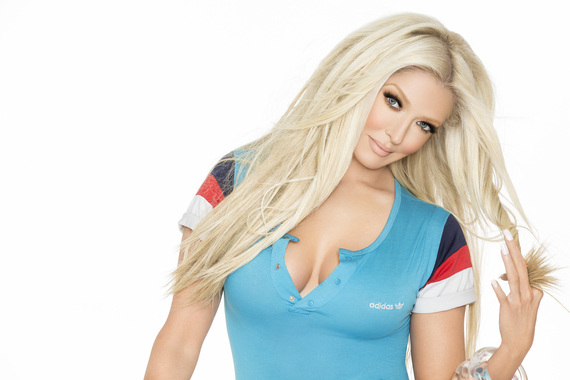 photo credit: James Hickey
Erika Jayne is the new pretty face (to many) on the The Real Housewives of Beverly Hills, but she is no stranger to those of us in the gay club scene. In fact, Erika has been performing for years and at many of the most popular gay clubs and parties across the United States.
Erika is set to perform at the Tea Dance at White Party-Palm Springs on Sunday, April 10th 2016. I had the chance to sit down and chat with Erika about her connection to the gay community. Erika is even more beautiful in person with a very genuine and charming soul. Check out the interview below and fall in love with Erika Jayne all over again.

1. Your first #1 hit was Rollercoaster, is that when you started connecting to the gay audience?
No, I will tell you why, I grew up in musical theatre and I went to a performing arts school. My roots with the gay community go all the way back to childhood. My mentors, my teachers, and my directors, have all been gay. That's not even to mention my best friends and even some of my family. I literally just grew up with the gay community, that's the easiest way to say it.
2. When did you start performing in the gay clubs?
I have performed my whole life, but after Rollercoaster came out that was the first time I was performing as Erika Jayne and in gay clubs.
3. What was your first gay circuit party?
Setai Hotel for Susanne Bartsch and that was pretty much the introduction of Erika Jayne.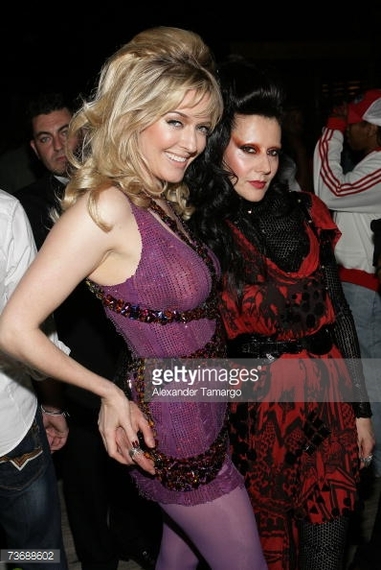 Susanne and Erika-photo credit: Getty Images
4. You are such a free spirit...were these parties ever "too much" for you?
Oh no honey....loud music, the boys' hands up, and their pants down, partying, I say, lets do this! (she laughs)
5. Who is your ultimate icon and performer and why?
I grew up admiring Madonna, Prince, and Michael Jackson. Those three people for me were the ultimate performance artists. They each knew how to mesh fashion, music, and performance skills. They were true showmen and those (are the three) that did it for me!
5. When was your first experience at White Party and with Jeffrey Sanker?
I have performed at the Friday night party before, which is the Boxers and Briefs Underwear party. That party was my first time working for Jeffrey but I had met Jeffrey a long time before that, just being around the clubs. Everyone at the gay clubs knows Jeffrey Sanker! Jeffrey and I actually just did a show together in Las Vegas at Redezvous. His parties are always a good time.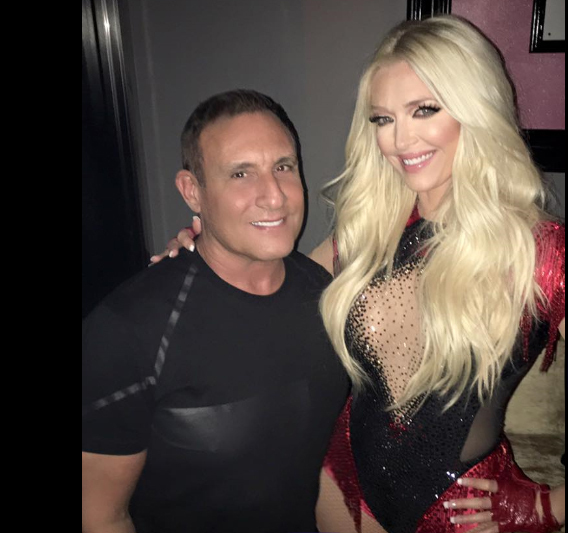 Erika and Jeffrey-photo credit: Jeffrey Sanker
6. What are you the most excited about for White Party 2016?
I am excited that I really get to present a full show. It's going to be big and loud with huge screens and shit blowing up. I am super excited for the production value of the show.

7. Have you spent much time in Palm Springs? If so, any favorite hotels, restaurants, spas, etc you would recommend?
I have visited Palm Springs several times before and we always end up staying at The Parker. I am always there working and never there relaxing. The funny this is I do have a home in Palm Springs and I have never even stepped through the front door. (Everyone in the room laughs)
Here is what happened, so the final party for Housewives was at Kyle and Mauricio's house at the Hideaway in Palm Springs. As we were pulling in for the shoot, I remembered my husband (Tom) telling me we have a house there. So, I looked over at Yolanda confused and I said, "I think I have a house here." So I called Tom on the phone and told him I was at the Hideaway and asked if we had a home there. Tom then says, "Yeah, but I really don't know which one" (the room bursts into laughter)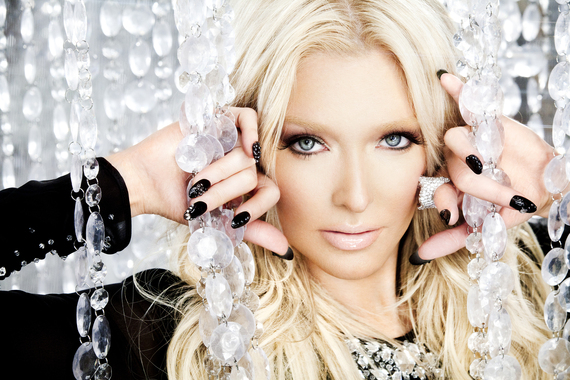 photo credit: James Hickey
8. So, give us the real scoop. Who would be the other housewife who would really be able to hang and keep up with you/us at White Party?
Kyle and that is because Kyle is just a good time.

9. You have said, "It takes a gay army" to create Erika Jayne. Tell us who all on your team is on our team?
Everyone on my team is gay including my hair stylists, makeup artists, stylists, costume designers, my publicist, my creative director, the choreographers, and all my dancers. Well, all of my dancers but one, you have to have one straight one to balance out all that gay energy.

11. We are all anticipating new music and videos from you. Do you have anything in the works? Maybe you will debut at White Party?
Yes! I am going to debut a new song and a new video at White Party-Palm Springs! The new video will play on huge screens behind me during my performance at the Tea Dance.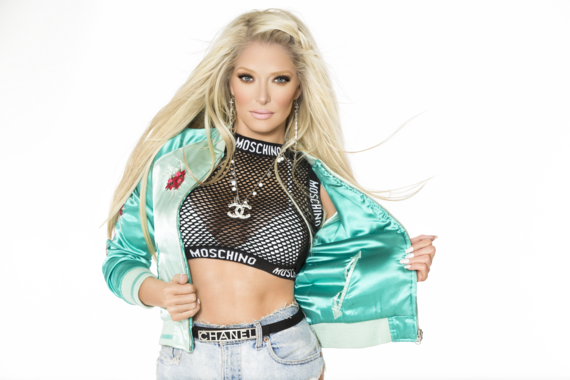 photo credit: James Hickey
For more on White Party-Palm Springs, click here.
Check out a bonus video (Why Not?!) of hot guys dancing to the Erika Jayne song "Get It Tonight" below:
Popular in the Community