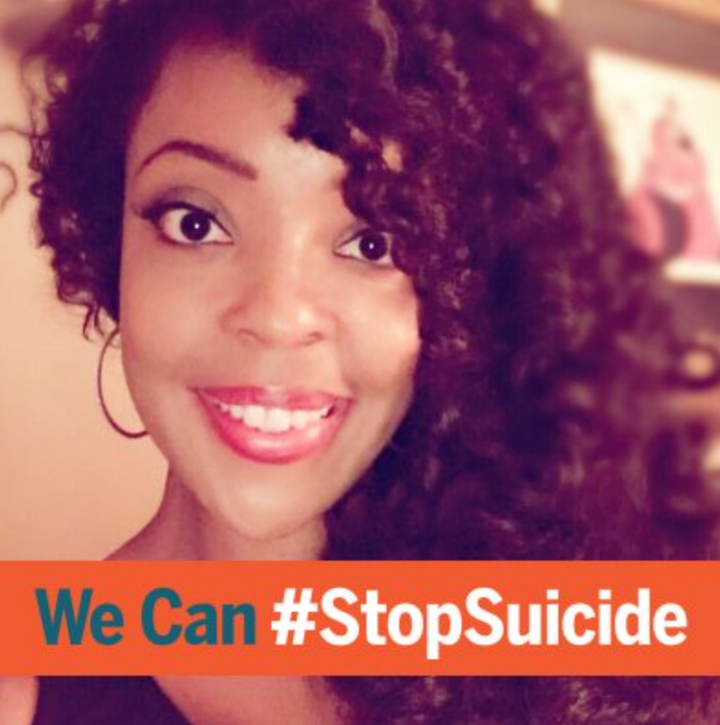 You deserve a life filled with intentional, authentic happy.
- With love and lived experience, Erika Kendrick
What a simple yet powerful statement of truth that is. Erika is an author and self proclaimed mental fitness aficionado. In addition to being a suicide prevention advocate she holds a psychology degree from Stanford University and a masters in marketing and international business from the University of Illinois. But she's not just a savvy business woman. She's a power player in the mental health world and someone I admire for both her personal life story and what she's doing actively to try and impact the world when it comes to choosing to live.
Where she's really made her mark is by engaging with people and encouraging them to find safe spaces to talk. The human element she brings is a huge reason why we've connected in such a profound way. Getting a chance to have a life-changing conversation highlighted by optimism while putting together a plan are the foundation of what she believes in. As you know, I always say and firmly believe #itsoktotalk! Making it ok to talk and doing so in a format that's open, honest and supportive with someone you trust is absolutely critical in the process of identifying a wellness plan and developing ways to get mentally well. For people who struggle with mental illness and those that have attempted suicide this is incredibly important to establish.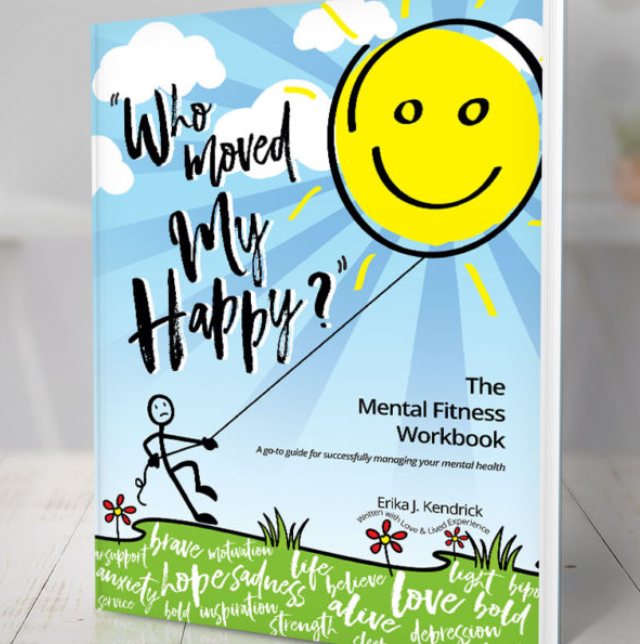 Erika- ever the entrepreneur- launched her latest mental fitness tour, Who Moved My Happy? Within the tour, she shares her story of suicide survival, Erika Ever After while working to inspire hope in her audiences. She remarked when asked about her latest written project:
This workbook is my love letter to you and your Happy. It's the path I take to slay my mental monsters and CNQR (pronounced -conquer-) my brain pain.
As a fellow survivor from my suicide attempt off the Golden Gate Bridge in 2000 I'm deeply familiar with the concept of #BrainPain and having to work hard to overcome it minute by minute, hour by hour, and day by day. The first step was to find some form of hope, something to keep me going within as I lay physically broken and mentally bruised on a psych ward hospital bed nearly 17 years ago. The evolution of my recovery since that time has been largely driven by the network of people around me and a better understanding of how to fight my life long brain disease.
Erika Across The Country Delivering Messages of #HOPE
I struggle even today with the impact of severe Bipolar Disorder. It's sometimes a tall order, but one I'm more than capable of meeting and exceeding. Erika spends a bulk of her time focused on advocacy in mental health and suicide prevention awareness and it's been amazing seeing her achieve the ability to make such an impact through her writing and powerful first person lived expertise. Last year the two of us went on a speaking tour across some of our great nation. The journey was eye opening, and I found myself reinvigorated by Ms. Kendrick, her beautiful smile, her blissful energy, and her huge heart for helping others. I found myself, and continue to find myself inspired by her words and dedication to the cause.
As a fellow author it's particularly moving to have seen Erika lead and found the Publishing Prep which is a comprehensive literacy learning curriculum designed to assist the aspiring author as they navigate the publishing landscape. In addition to her speaking at colleges, universities and other schools around the country as a guest lecturer she's also been featured on The Wendy Williams Experience. Not to mention the many other national television and radio segments, and a variety of multi media outlets.
Obviously it's important to try and reach as many people as we can in this landscape of mental health and she's done that and more while being featured in several publications, including Page Six of The New York Post and the The Chicago Tribune. Erika is also a valuable member of the #CNCRCollective based in Atlanta alongside other social disruptors, movers and shakers who are working diligently to eradicate stigma and help drive change in mental health, recovery and suicide prevention awareness.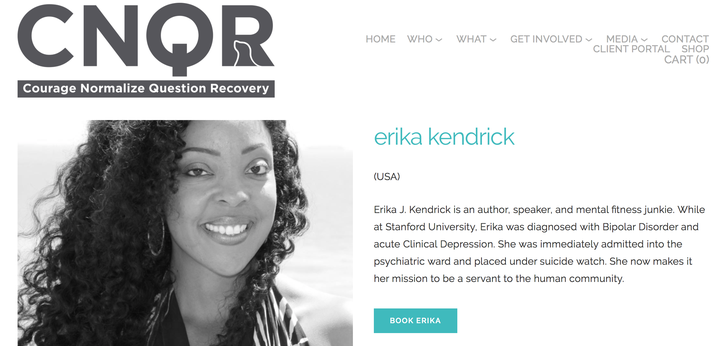 For more information on her upcoming events, book offerings and current speaking tour please click here:
Remember, as I always say #BeHereTomorrow with the help of others and the acceptance to help yourself- no matter what.
Related
Popular in the Community