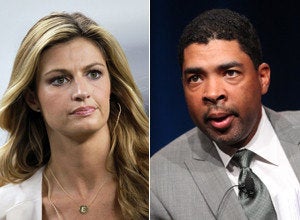 Keith Clinkscales, a former ESPN executive, is fighting allegations that he once masturbated next to network correspondent Erin Andrews on a plane.
Clinkscales' lawyer, Judd Burstein, filed a lawsuit against Joan Lynch, the former colleague who he believes leaked the allegations to Deadspin blogger A.J. Daulerio.
Daulerio describes that the spouse of one of Clinkscales' colleagues emailed Deadspin about the incident.
According to Daulerio's source, Clinkscales had been reportedly sitting next to Andrews on a plane when she saw him masturbating underneath his iPad. When he realized that she had seen him, he "panicked and muttered, 'You know, I'm one of your bosses.'"
Andrews, who was the target of a peeping tom in 2008, reportedly spoke to several people about the incident, but ultimately did not go to HR and "just wanted it to go away."
For his part, Clinkscales denies the allegations and claims that his former colleague defamed him "out of spite and racial animus." According to the Daily, his lawyer called the idea of masturbating underneath an iPad "ridiculous" and said, "I'm thinking of bringing a defamation suit on behalf of his penis." He filed the lawsuit after Daulerio approached Clinkscales for comment, but before the story was published. Andrews has refused to comment.
Below, see some of the other scandals that have hit ESPN.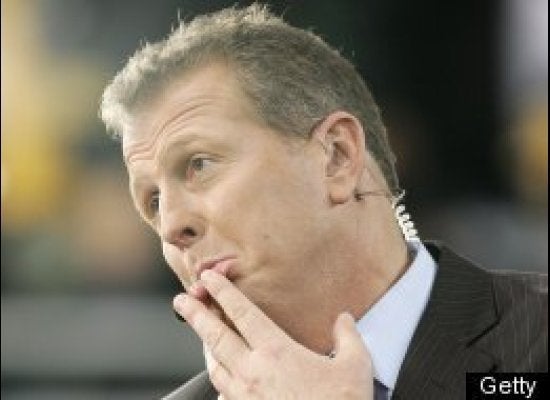 ESPN Scandals
Popular in the Community