UPDATE: 4:00 p.m. -- ESPN released the following statement regarding Erin Andrews' civil suit:
"Developments in the case have been interpreted by some to mean that ESPN was unsupportive of Erin in the aftermath of her ordeal. Nothing could be further from the truth. We have been and continue to be supportive of Erin."
It's been six and a half years since a video recording went viral of then-ESPN broadcaster Erin Andrews undressing in a Nashville hotel room. But taking the stand in a civil suit against the hotel on Monday, Andrews gave a long, stomach-churning testimony that made clear just how present her emotional and physical trauma remains, roughly 80 months later.
Already obliged to reopen the psychological wounds each time the nude tape was replayed, Andrews testified on Monday that former employer ESPN also compelled her to relay the trauma in a televised interview before she was let back on the air -- supposedly to prove that she wasn't behind the "scandal."
Andrews deserves to be quoted at length, in her own words:
Because there wasn't an arrest, because we didn't know where this happened, my bosses at ESPN told me, 'Before you go back on air for college football we need you to give a sit-down interview.' And that was the only way I was going to be allowed back …

They were highly recommending it be ['Good Morning America'], because ESPN and ABC are the same, and they wanted it on 'GMA.' But like my dad had said the other day, I didn't want it to be a two second thing where it's like, 'Was this a scandal, or, was it not?' No, this is my life, and I feel terrible about myself, and we want to figure out how this happened. So, I didn't want to do it, I didn't want to be a part of it, and I just said, you know what, 'I know because she's very public about it, Oprah is a crime victim.' I talked to her producers, I told her I didn't want to do it. But this was the only way I was going to be put back on air, so we went to the Oprah show.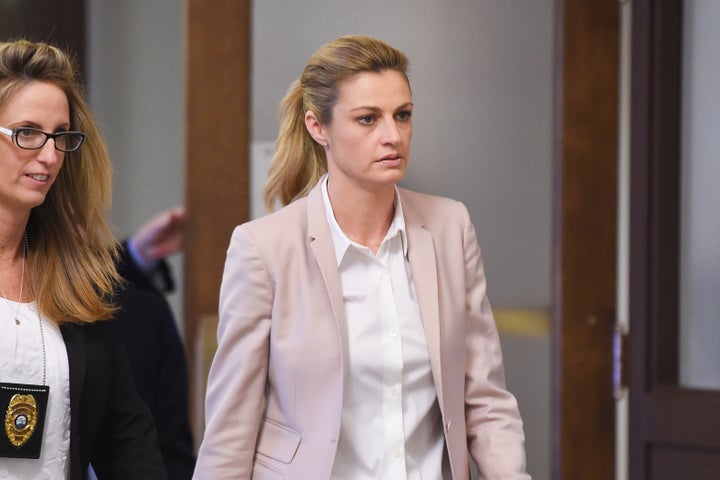 All she wanted was to be able to continue her job while she recovered. All she wanted was to be able to regain a semblance of her past life, her normal routine, even while facing the daily psychological warfare that began with the heartbreaking, life-shaking series of events that occurred back in 2009.
Her privacy was fractured and forsaken the night that the video was recorded and again when it was posted online. That privacy has been further damaged each time the tape has been watched and shared since that fateful day -- 17 million times, reportedly. She had a right to refuse to tell all on TV. She had a right to refuse to unveil the emotional scars that arose from being unwillingly and unlawfully exposed to all that cared to click play.
But she was robbed of that last shred of privacy when she was given what appears to be an ultimatum -- find a way to do the sit-down interview or find a new job. Tell all or hit the road.
We owe all the Erin Andrews' of the world more than this. Andrews is in the spotlight again this week in the civil suit against the hotel. Let's use her bravery in coming forward -- and the resilience she's shown as she's spoken out -- as a much-needed reminder that we all must do better as we move forward.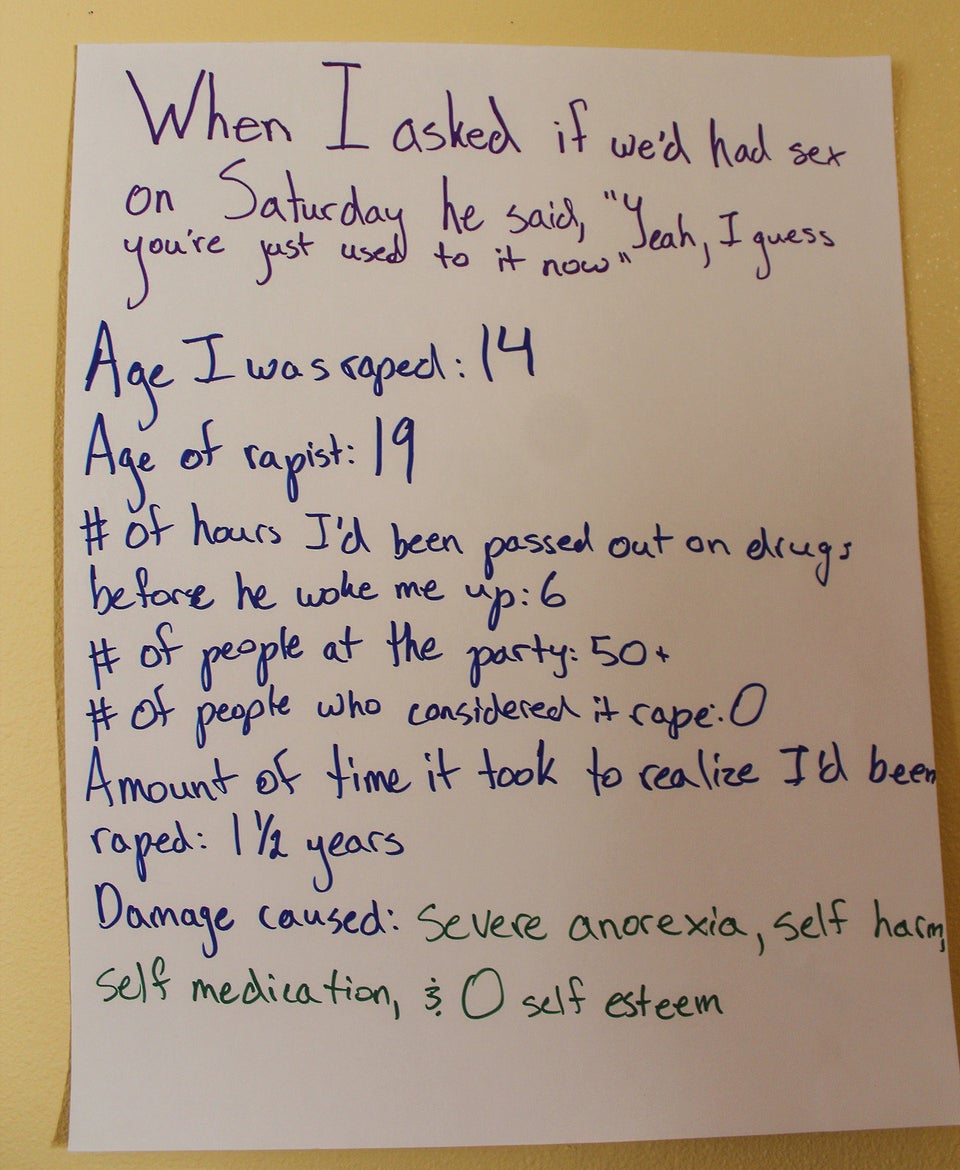 Images From 'Surviving In Numbers' -- A Project Highlighting Sexual Assault Survivors' Experiences
Popular in the Community