 It was the smooch seen 'round the world.
Last month, 50 Cent attempted to kiss Fox Sport's Erin Andrews while she was covering the Daytona 500 in Florida. The sportscaster appeared to deny the rapper's advances by turning her head a few times, and the diss went viral, with Fifty becoming the butt of the joke.
"It was my fault!" she told "Access Hollywood" on Tuesday. "Everybody was supposed to be in their spot and then they all went to the bathroom and I was screwed," she said, referring to the Daytona contestants, who usually relieve themselves prior to the event, during which they have to spend about "four hours" in their cars.
But then the 34-year-old Andrews spotted the rapper. "I went and said hello [to him]. We're actually business partners - I'm one of the spokespeople for SK Energy. He grabbed me, I went one way, they screamed 'Danica,' I whipped my neck, I got whiplash and it's fine."
She did feel bad about it all.
"I went one way, he went the other," Andrews later explained to "Extra" about the kiss. "They're screaming in my ear, 'Danica! Danica! Go get Danica!' I whipped my neck. I made him look bad. But he's my partner in the energy drink and we all know what 50 did with Vitamin Water and I hope this does just as well."
Check out the video (below) to relive the awkwardness of 50's kiss.
Before You Go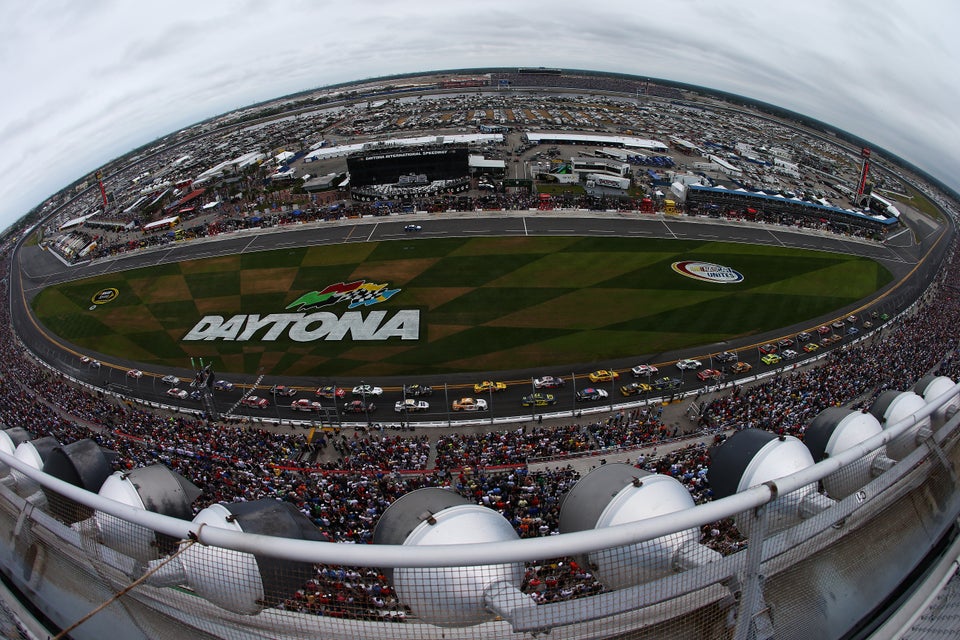 PHOTOS: 2013 Daytona 500
Popular in the Community