Don't confuse Erin Andrews' crying with an eye roll.
Us Weekly noted that Twitter users were criticizing the co-host for "looking more than annoyed" during the surprise romantic moment. TMZ claimed she was rolling her eyes.
"Jamie has been so supportive throughout my entire journey. I have been wanting to propose for a while, and when she surprised me in the Skybox, it was such a shock, if I had the ring with me I would have done it right then and there," he told People magazine. "That was a moment when I knew I wanted to propose to her on the show. I always thought if I made it to the finale I would propose, but I realized the competition is so stiff I couldn't let the opportunity pass me by in case this is the end of the road for me on the show."
Before You Go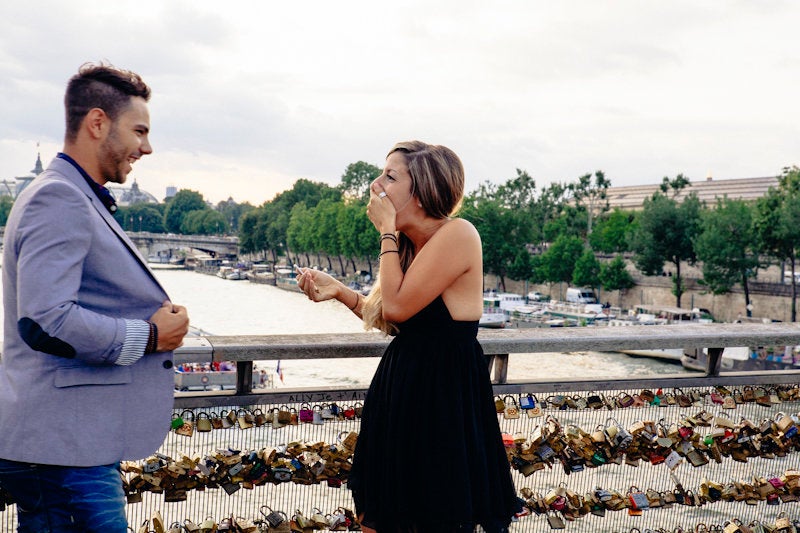 Surprised Proposal Reactions
Popular in the Community