After more than 15 years as a sports reporter, Erin Andrews still feels like a woman in a man's world -- "every single game, every single practice, every single time I go on television working sports."
The Fox Sports personality and "Dancing with the Stars" host told HuffPost Live's Caroline Modarressy-Tehrani on Wednesday that while scrutiny of her femininity does put pressure on her professionally, it's no different than the pressure she puts on herself to prosper in her dream job.
The only time she gets "salty" about the way she's perceived, she said, is when she thinks about the fact that her male colleagues don't get any attention for their focus on their own physical appearances. Andrews said:
I think it's hilarious when people have a problem with, "Oh, she's wearing this," or, "She's got hair extensions." It's so funny to me because I always bring up the fact that people are so worried about what I'm doing or that I care about the way I look ... [but] we have some of the best-looking guys at Fox, in Michael Strahan, Howie Long, Jimmy Johnson, Terry Bradshaw. They are wearing gorgeous suits. They have a hair and makeup team there powdering them. Troy Aikman. Joe Buck. They work out all the time. [They're] beautiful men wearing beautiful clothes, and no one says anything about that. That's the only time I kind of get salty about it, because I'm like, how am I any different from these guys?
Watch Erin Andrews discuss the pressures of being a woman in sports in the video above, and click here for her full HuffPost Live conversation.
Want more HuffPost Live? Stream us anytime on Go90, Verizon's mobile social entertainment network, and listen to our best interviews on iTunes.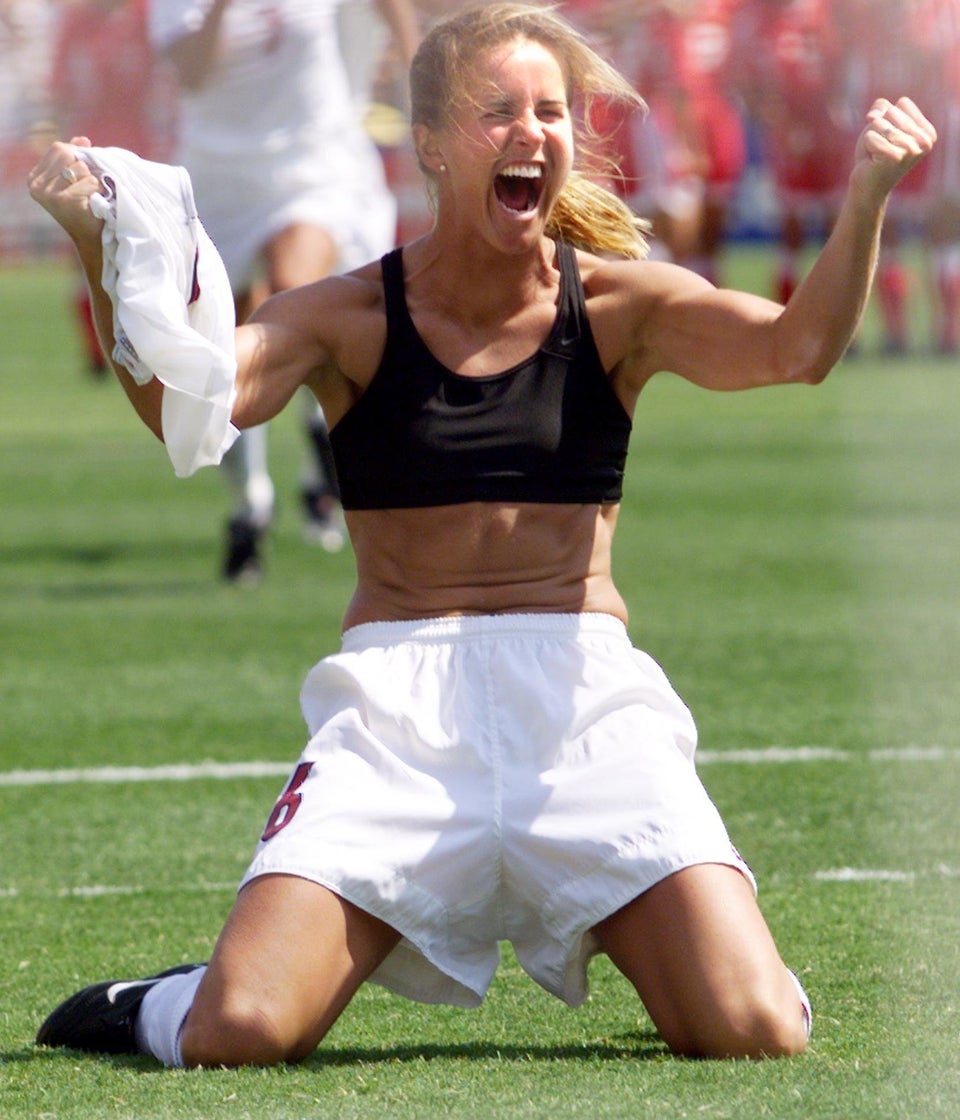 Iconic Sports Photos
Popular in the Community