Fox Sports reporter and "Dancing With The Stars" host Erin Andrews left a Tennessee courtroom in tears after it was revealed how extensively a video of her undressing in a hotel room circulated throughout the Internet.
Computer expert Dr. Bernard Jansen testified in court on Thursday that he believes the images have been viewed nearly 17 million times since being made public in July 2009.
"It works out to be, every minute, about 1.5 people are watching that video," Jansen said, according to Fox10. "Right now, someone's watching that video, and another minute, maybe two, another person is going to be watching it."
After the testimony, Andrews became emotional and left the courtroom before jurors were shown the aforementioned video.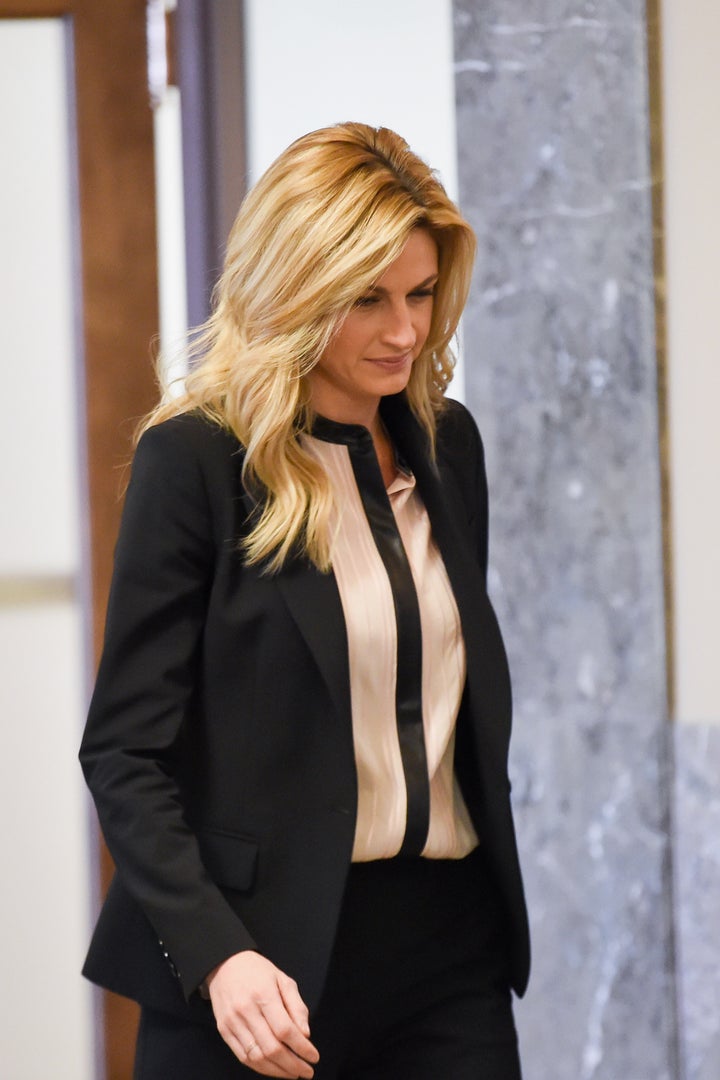 Due to the sensitive nature of the footage, the screening was closed off to the public and the media -- only the jurors and the attorneys stayed in the room.
With this civil suit, Andrews is currently seeking $75 million in damages from The Nashville Marriott at Vanderbilt University, the hotel's owner, the management company and Barrett. In the lawsuit, Andrews claims the hotel gave her room number to Barrett, who was stalking her, and allowed him to reserve an adjoining room.
"You violated me and you violated all women," Andrews told Barrett at the 2010 hearing. "You are a sexual predator, a sexual deviant, and they should lock you up."
"It's my body on the Internet," she said. "I'm being traumatized every single day for what he did ... This will never be over for me."
The trial will continue next week.
Popular in the Community