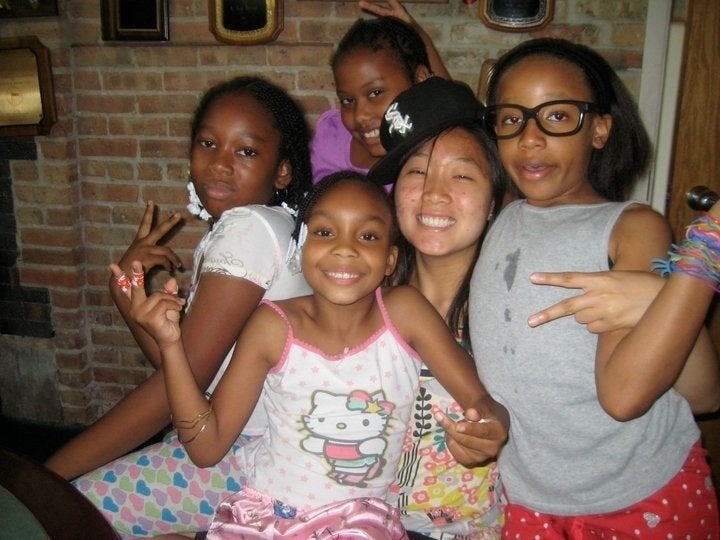 This past summer, Erin Cho, a senior at the University of Illinois at Chicago, decided to venture out of her suburban home in Palatine, IL, and live in the Chicago neighborhood of Lawndale for seven weeks. Cho wanted to see firsthand how the recession had impacted this neighborhood's school system.
The college senior participated in a program run by the Chicago Urban Program, which is a Christian ministry that sends students into urban communities to help them learn about social reconciliation and justice through experience.
"For seven weeks we got to see what it was like to live as a resident of Lawndale," explained Cho, "We had $15 per person for a week's worth of groceries and $5 a week for personal use. We lived in a three floor flat that had three bedrooms and one bathroom for eleven people."
In order to take part in the program, students must raise $1,550 to cover living expenses (whatever is left gets donated to the church). And so, while many of her peers may have taken this summer to save their money, Cho decided instead to raise and spend some in order to help a community that had been deeply affected by the recent crisis.
Lawndale is located on the west side of Chicago. Impoverished even before the recession, it had been suffering in the wake of the economic crash.
"I noticed in our neighborhood that there was trash everywhere. It's the city's job to pick up trash, but this area is so neglected. All the sidewalks and roads are cracked and broken. You can't walk a full block on an entire length of sidewalk -- they're all in such bad shape. There was broken glass and unkempt grass -- it's really sad because that's what people live in, and they think it's normal," said Cho.
In the afternoons, the group helped teach neighborhood kids. Cho was in charge of her own classroom, meaning she had to plan daily curricula and set schedules.
"The focus was to teach [the students] to improve their reading skills. Their schools evaluate them by their reading levels -- if you can read you pass, if you can't you fail," Cho said.
Her experience allowed her to see just how much the public education system has suffered from the recession. "As a teacher, reading through their journals, you see it .. One student would be able to spell everything correctly, while another didn't even know the squiggly line is called a comma. It's not that they're stupid; they just need extra help -- extra time. The problem is that the education systems are cutting back on so much, and teachers don't care to give extra time with such large classrooms. And if this keeps happening, these kids will never catch up."
Cho shared, "This summer opened my eyes and I realized that I can live my life differently to help someone else."
Now that Cho is back on campus, she intends on continuing as a tutor in Lawndale throughout the school year. "Even if we're in a recession, I realize that there are people who are less fortunate than I am, and I really want to try to see what the community needs -- not what I think it needs. At least in that small way, that specific need would be met. I think if we take it slowly, one step at a time, and with patience, we can build something great."
Popular in the Community