Whether we've wanted to see them or not, we're all used to the inappropriate selfie portrait. Thanks to risque social media users, young celebrities and misguided politicians, the image of a male or female baring skin in front of a smart phone is all too common.
But we bet you haven't seen the sexy selfie like this.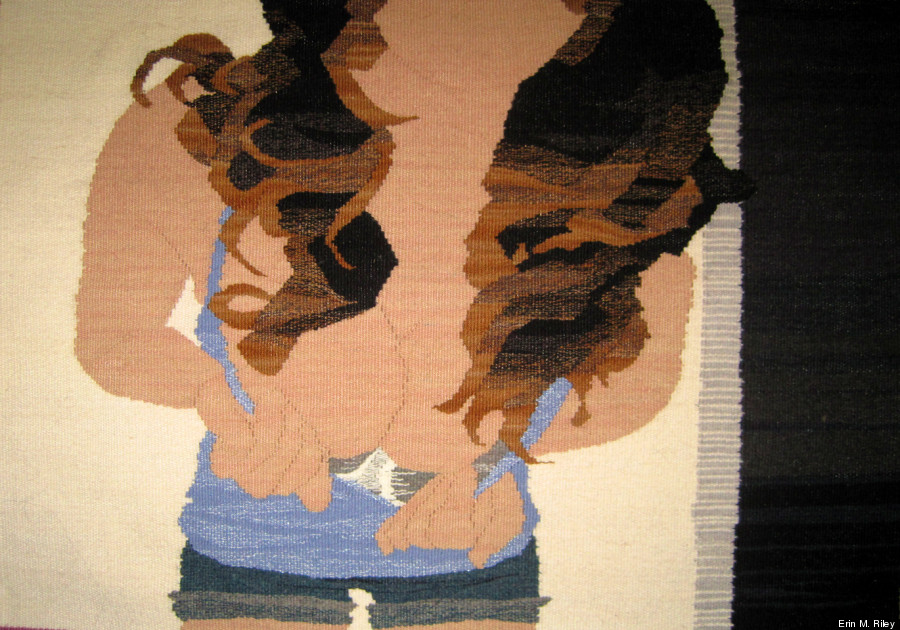 These woven masterpieces are the work of Philadelphia-based artist Erin M. Riley. For her series of threaded debaucheries, titled "Nudes," Riley was inspired by a mysterious phrase she found on internet message boards -- "noodz" or "send noodz." Curious, Riley explored this world of online postings, realizing that most of the images she came across were pictures of female selfies, featuring a woman posing in front of mirror with a cell phone or digital camera.
"I realized this was the traditional nude of our time and so the 'Nudes' series began," Riley explained in an email to The Huffington Post. "I am on number 13 in this series. It has evolved from women using digital cameras and flip phones to the iPhone, and from just the basic straight on, full frontal shot to girls climbing on counters and twisting themselves to get the right angle."
Riley's intricately threaded pieces, which we first came across on It's Nice That, feature a host of NSFW material, starting with cleavage and working their way to complete, unabashed nudity. The faces of her subjects are left blank, though, as Riley draws your attention to the familiar objects in the background; prompting you to imagine yourself in the daring poses.
"Depicting these images with tapestry allows them to be slowed down," Riley added. "The details are what I find the most interesting -- hairbrushes, curling irons, makeup lay strewn on the counters while the girl is focused on the perfect pose."
Scroll through the images below and let us know your thoughts on "Nudes" in the comments.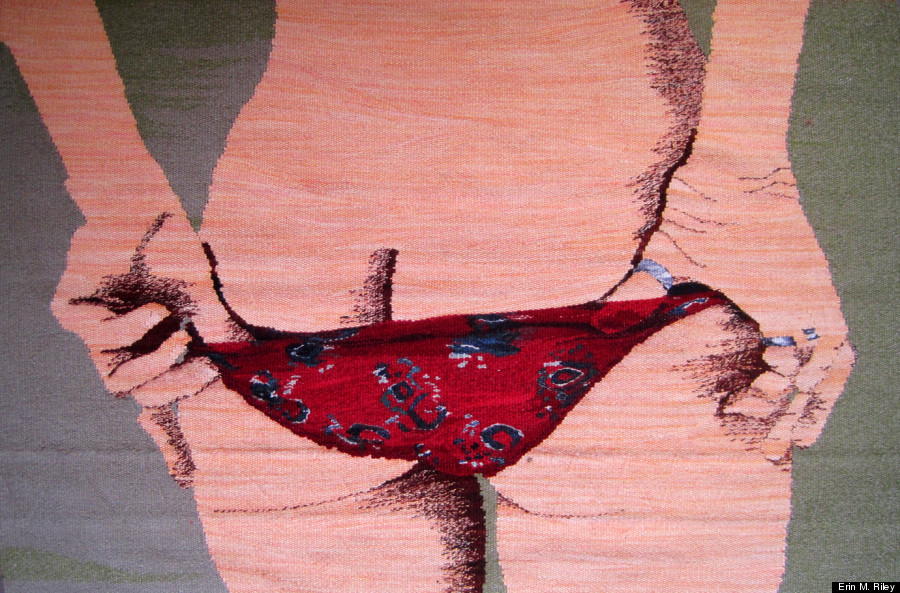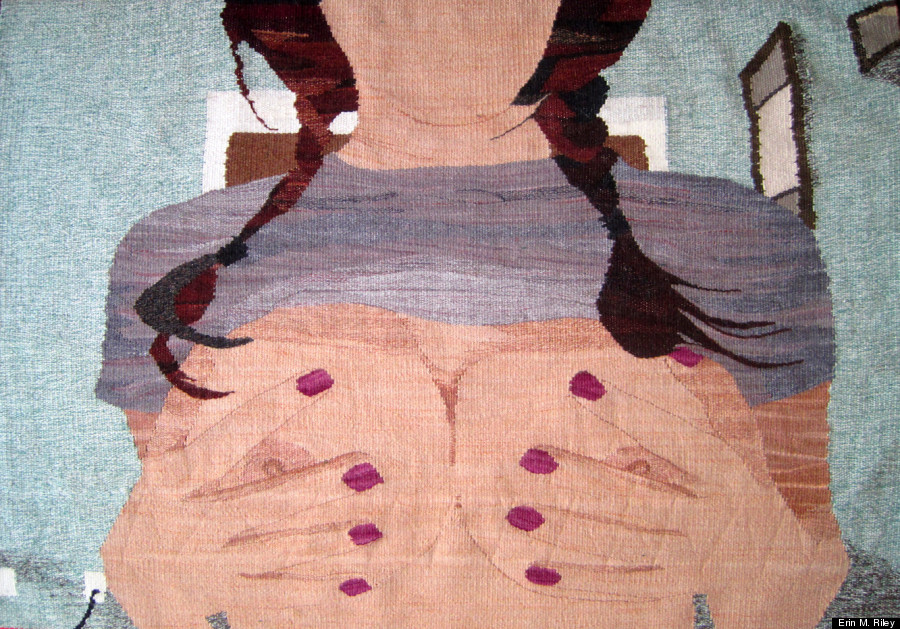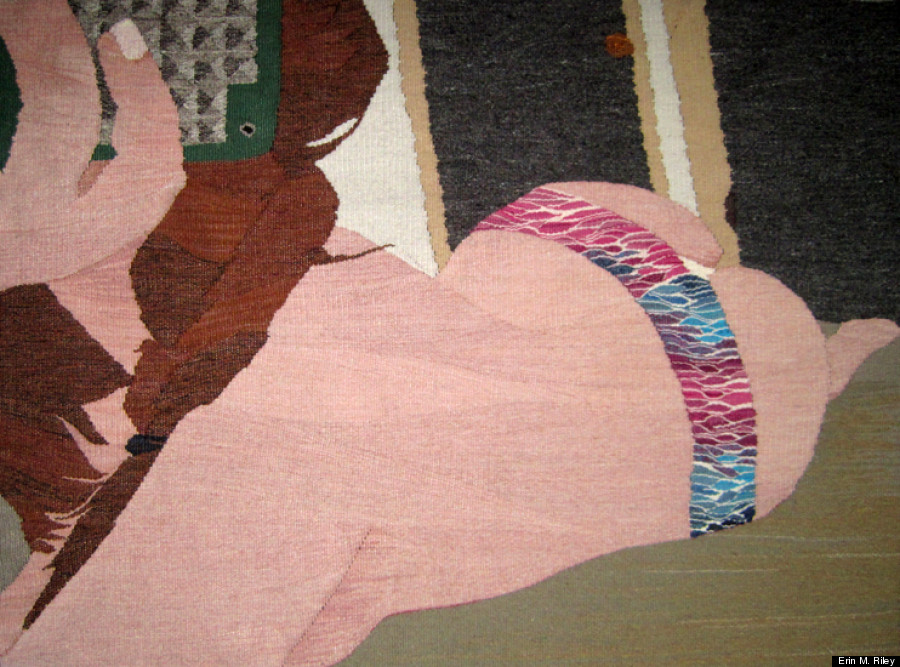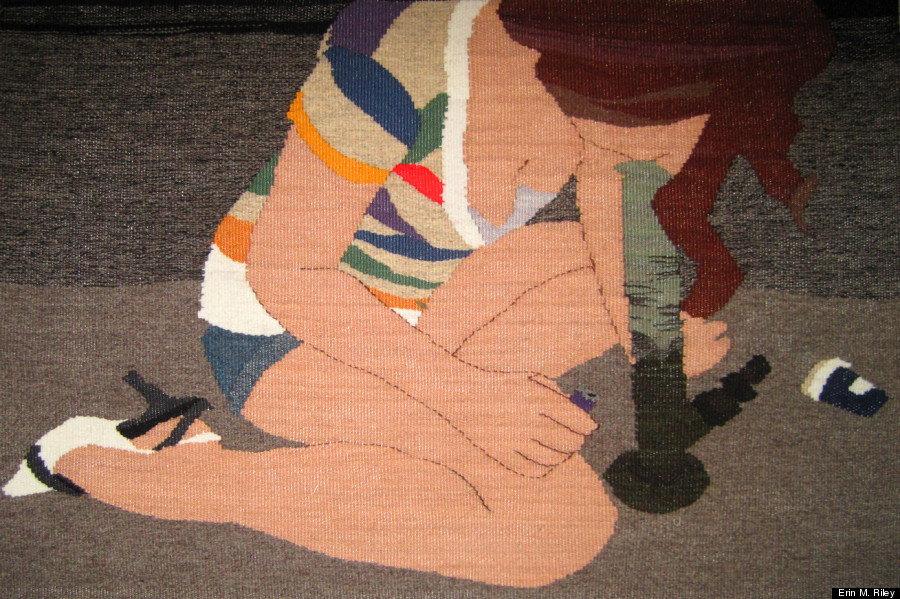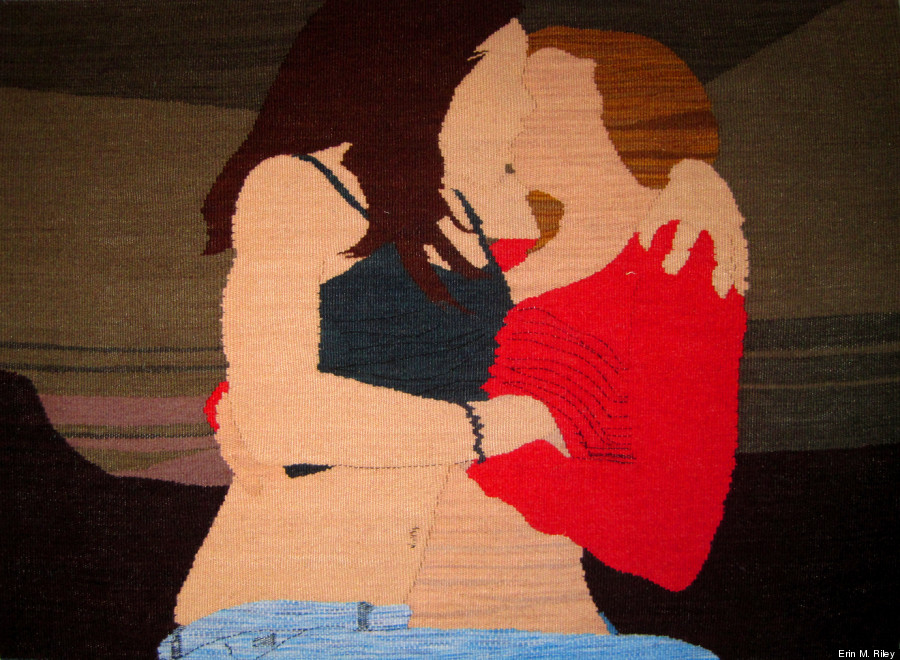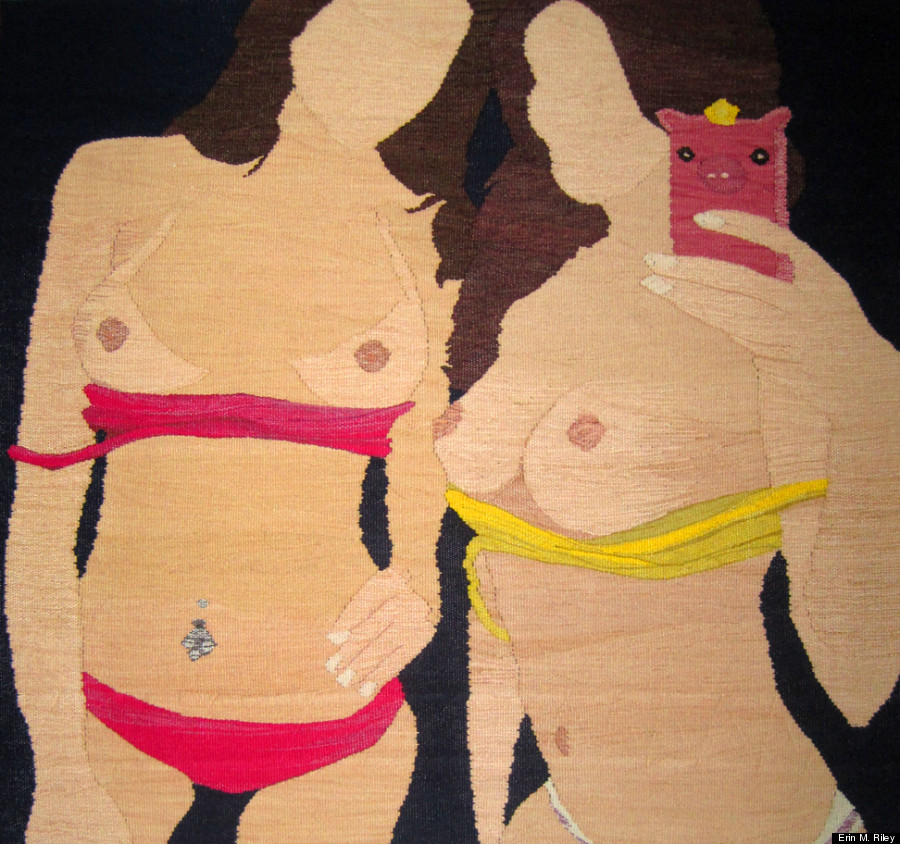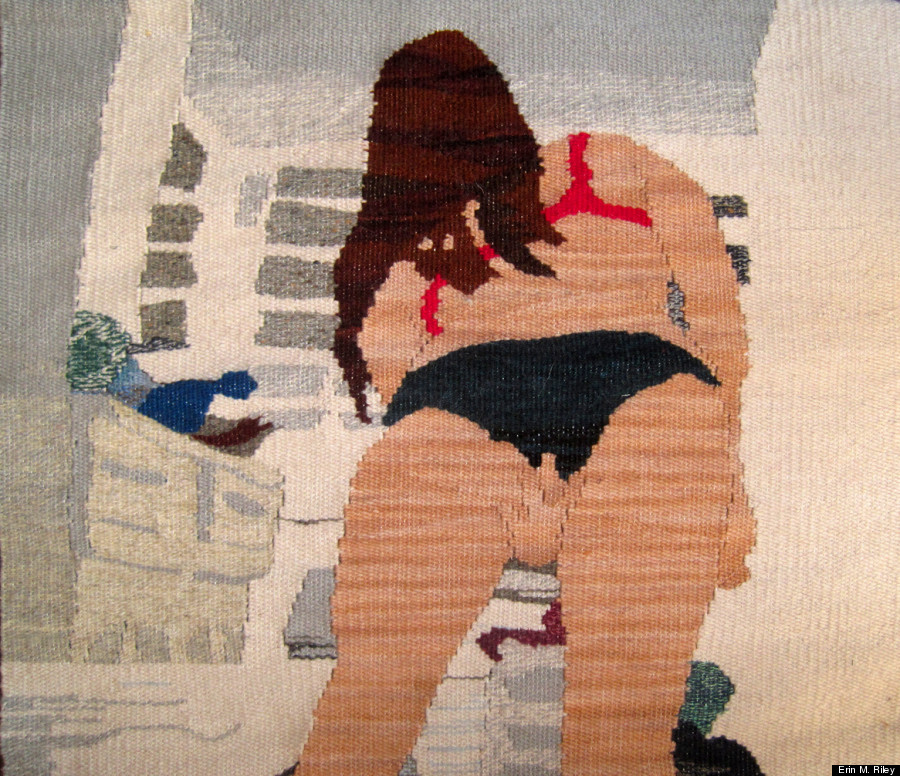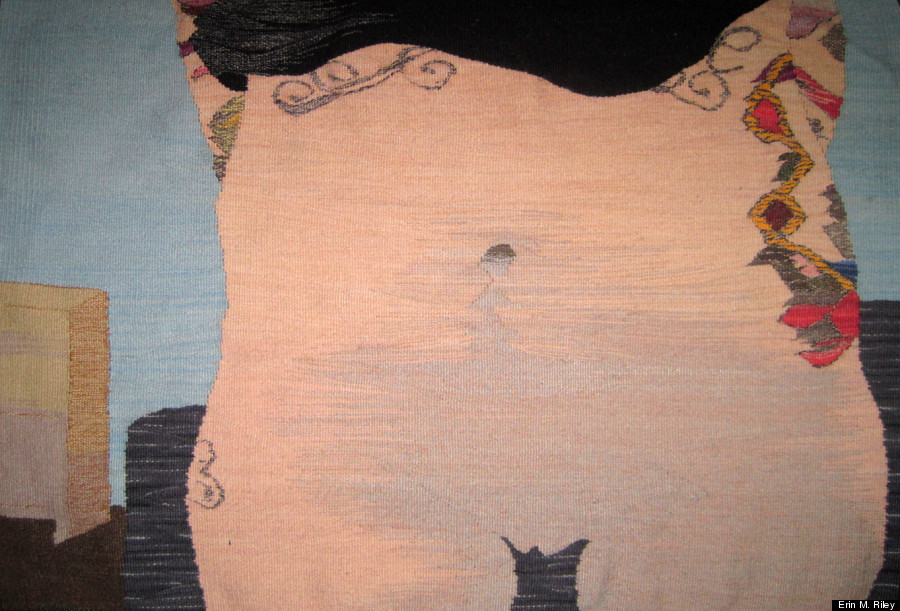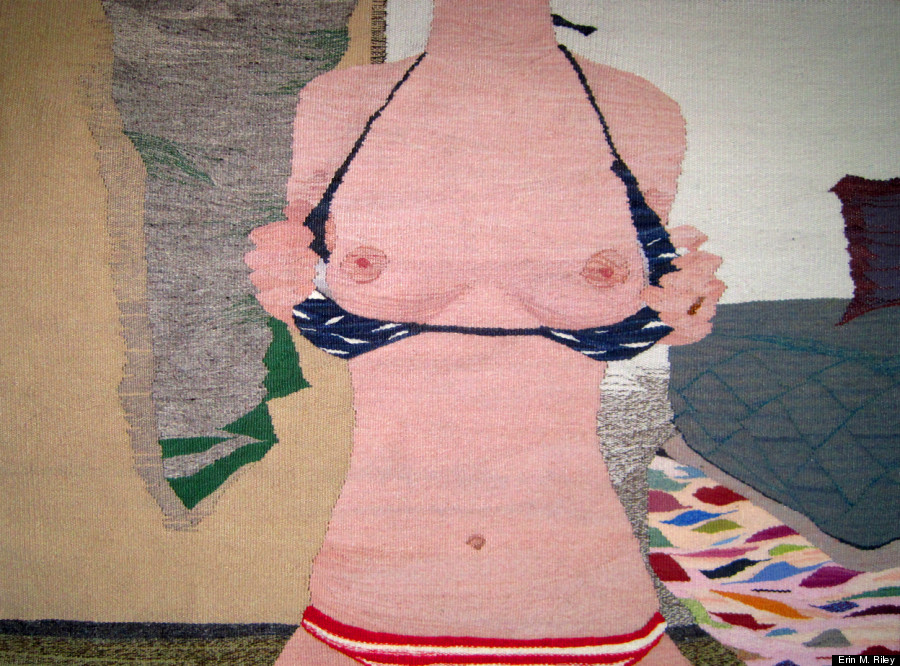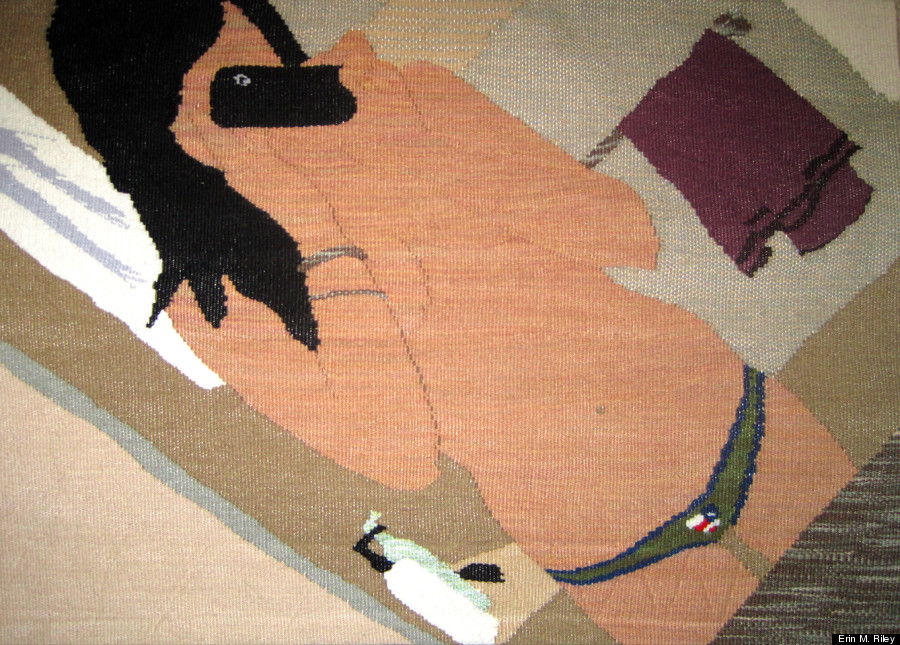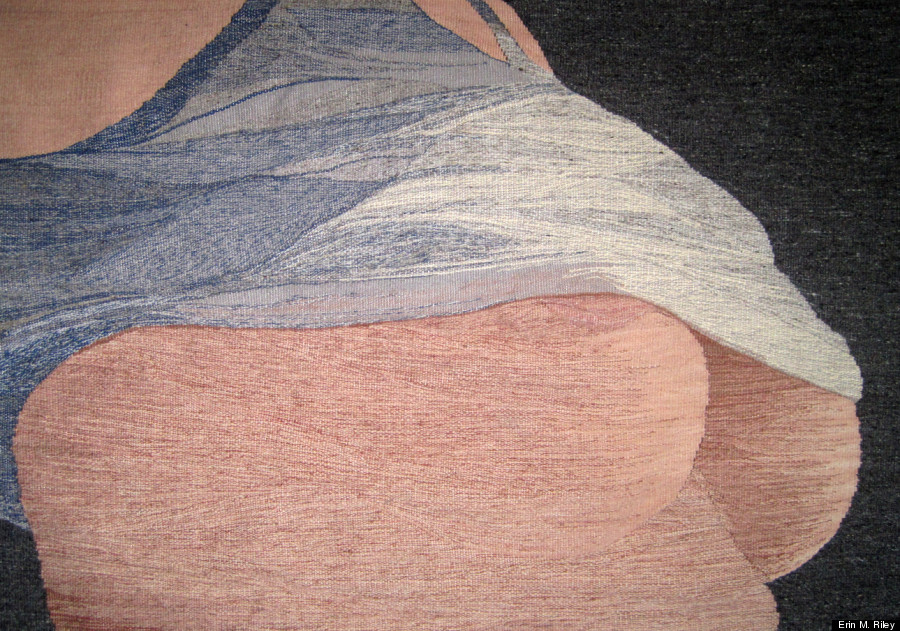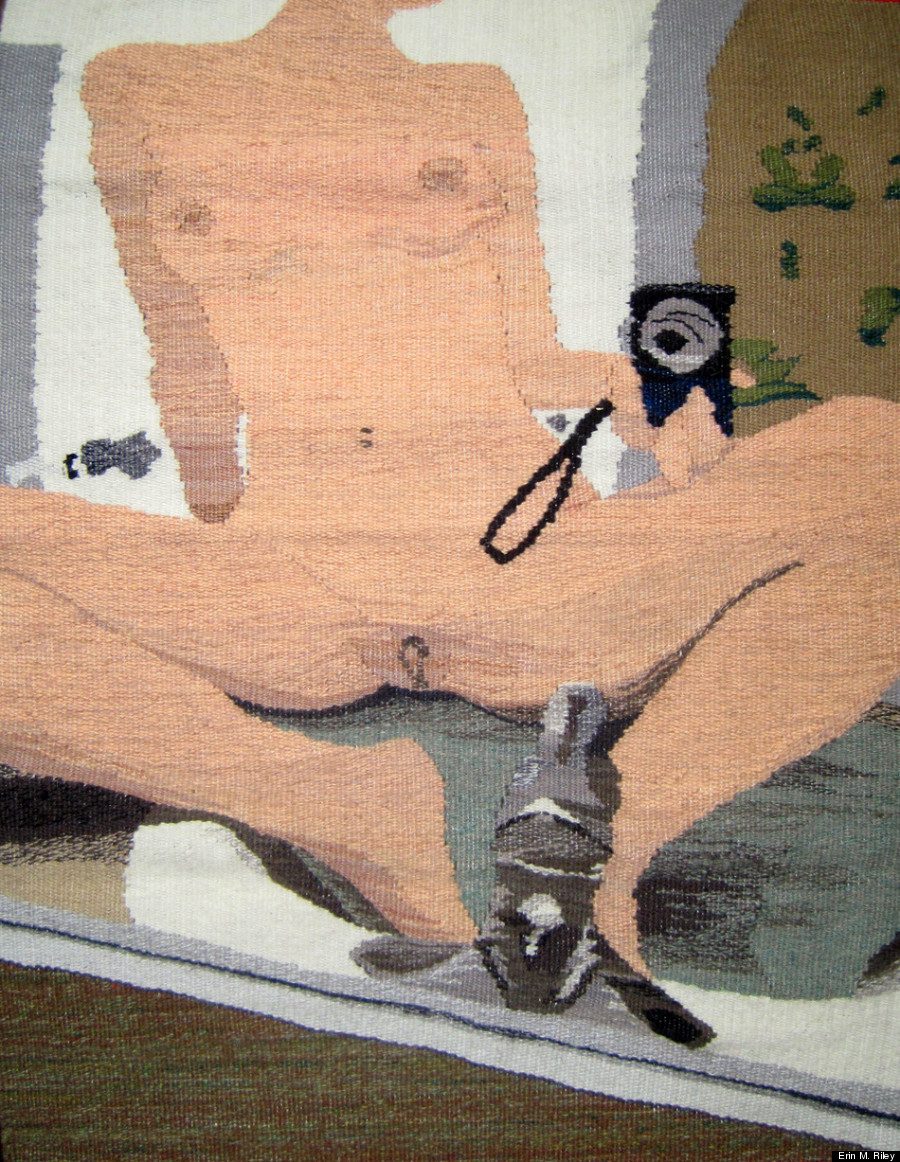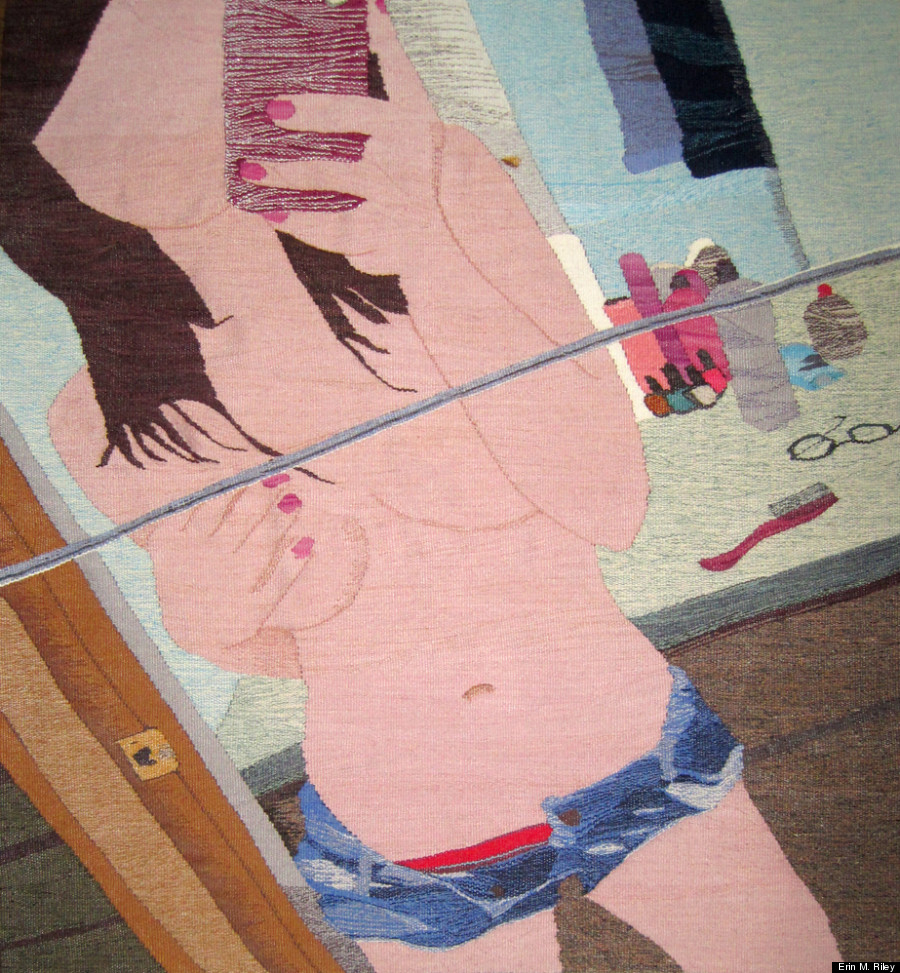 CORRECTION: A previous version of this article incorrectly referred to Riley's technique as both tapestry and embroidery. The works are woven tapestries and the text has been amended to reflect this.
Related
Popular in the Community