Footage taken during the Dakota Access Pipeline protests in North Dakota Wednesday appears to show a rubber bullet hitting a journalist in the back as she conducted an interview.
Erin Schrode, an activist and congressional candidate in California, posted a video on Facebook Thursday that shows her interviewing a Native American man, then suddenly falling to the ground as people rush to surround her in concern. She wrote that law enforcement shot her in the lower back with a rubber bullet, though neither the act nor the bullet can be seen on camera.
"I was shot by militarized police WHILE interviewing a peaceful man at Standing Rock live on camera," she wrote.
Videos from TYT Politics and NowThis featuring police using rubber bullets and pepper spray against protesters both show Schrode, apparently in pain, being led away from the crowd by activists.
In a video posted to Facebook Wednesday, Sacheen Seitcham of the West Coast Women Warriors Society described law enforcement's actions against the activists and held up a projectile she said they fired.
But Morton County spokeswoman Donnell Preskey told The Huffington Post that she did not know whether Schrode was indeed shot.
"We can't confirm that happened," Preskey said. She also stated that "we have received no report from any individual that was injured on Wednesday."
Numerous witness accounts from Wednesday describe officers clad in riot gear using rubber bullets, pepper spray and tear gas against activists, who call themselves water protectors, at Cantapeta Creek. Around 200 people swam or paddled in boats across the creek, while others constructed a makeshift bridge to cross the creek in an attempt to reach property controlled by the U.S. Army Corps of Engineers. The pipeline opponents, many of whom are from the Standing Rock Sioux tribe, said they were planning to hold a peaceful water ceremony.
Schrode said she posted the video to provide visual evidence that officers were using violent force against peaceful individuals.
"I do not wish to divert focus away from the bravery of the Water Protectors, from the power of nonviolent direct action, from the people fighting for their lives and for our futures – but I want you to witness the indiscriminate use of excessive force firsthand," she wrote.
The pipeline protests have become emblematic of the fight for Native American rights.
"It is crucial that people recognize that Standing Rock is part of an ongoing struggle against colonial violence," wrote Kelly Hayes in Truthout last week. "The Dakota Access pipeline (#NoDAPL) is a front of struggle in a long-erased war against Native peoples ― a war that has been active since first contact, and waged without interruption."
Before You Go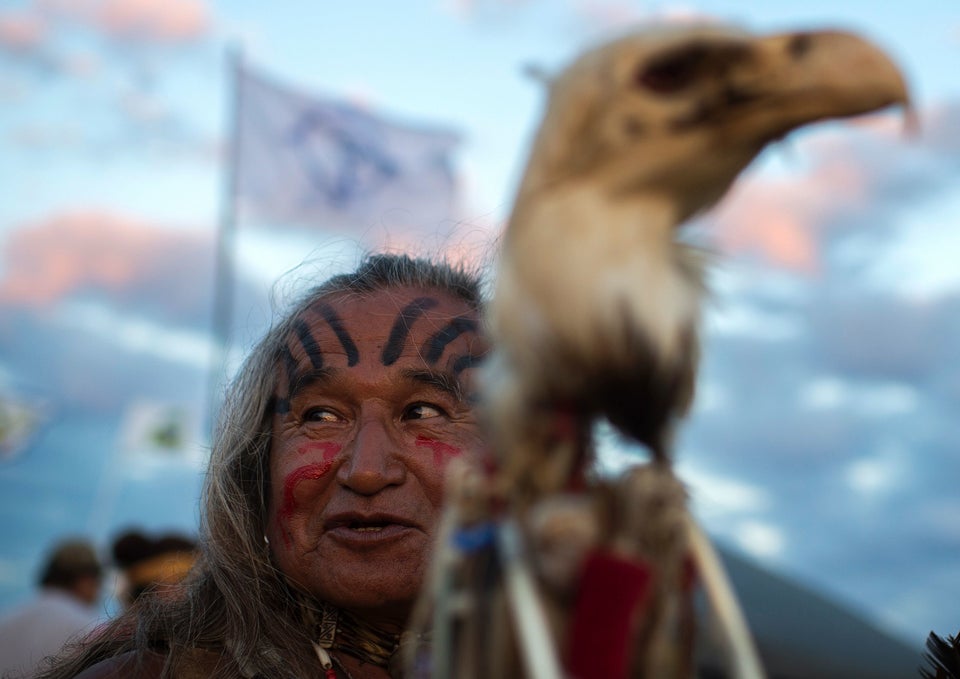 North Dakota Pipeline Protests
Popular in the Community