In one small East African country, the rule of law has been replaced by the rule of fear.
The U.N. panel, which was established in June 2014, was not able to enter Eritrea, so investigators based their 484-page report on 550 interviews and 160 written statements from people who had fled the country. Many witnesses were still terrified to provide information to the commission, fearing the reach of Eritrean surveillance and consequences for their families back home, the report said.
Among those willing to tell their stories was an Eritrean who sketched out some of the gruesome torture methods being used and provided the drawings to the commission. A human rights investigator for the commission who helped draft the report said the artist's identity was being kept strictly confidential for his or her protection.
"The drawings were very useful to help us portray more vividly the suffering and humiliation described to us by many witnesses," she told The WorldPost. "The 'tying methods' are common forms of torture inflicted on both detainees and conscripts in Eritrea," she said.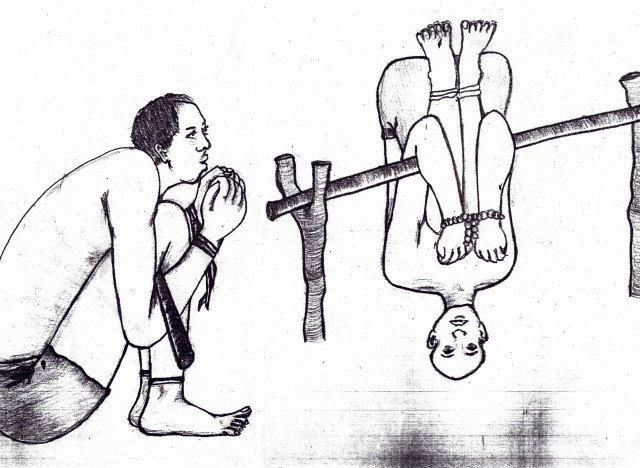 Among the harrowing testimonies in the report, one survivor recalled, "They arrested me, handcuffed me and attached a rope in order to hang me like Jesus Christ but without my arms outspread." His hands were paralyzed for months, and the pain still lingers, he told U.N. investigators. "There are no rules when torturing. They can beat you five minutes or an hour, as they wish," he said.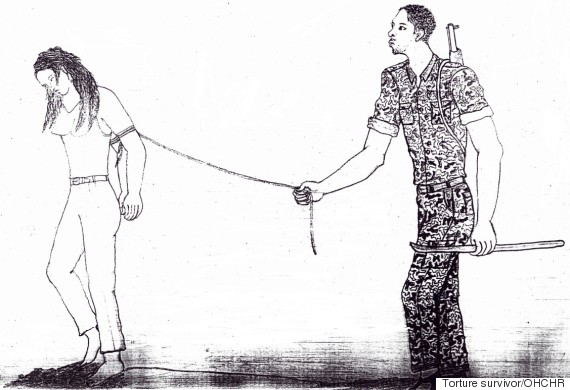 It is hardly surprising, the commission said, that many Eritreans are trying to flee their country. Leaving itself is dangerous, as the government keeps the border sealed with lethal force and locks up those suspected of planning to escape. If they manage to get out, more peril awaits. Last year Eritreans made up almost one-quarter of the passengers on often deadly Mediterranean voyages from North Africa to Europe. Nearly 11,000 Eritreans have already reached the shores of Europe this year, according to the International Organization for Migration.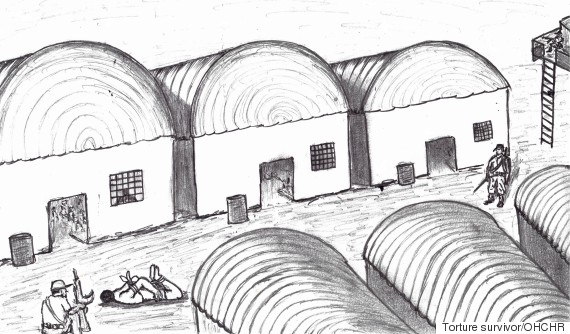 The Eritrean government on Tuesday rejected the U.N. report as "indecent hyperbole" and denied its descriptions of government-sanctioned torture, forced labor and indefinite military conscription.
See more of the artist's drawings with the torture methods labeled, and read the full report of the U.N. Commission of Inquiry on Human Rights in Eritrea here.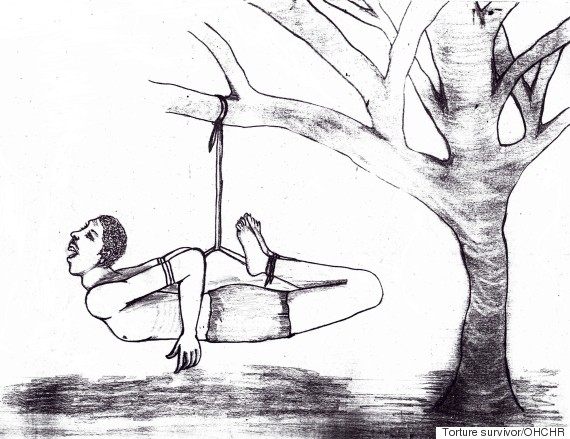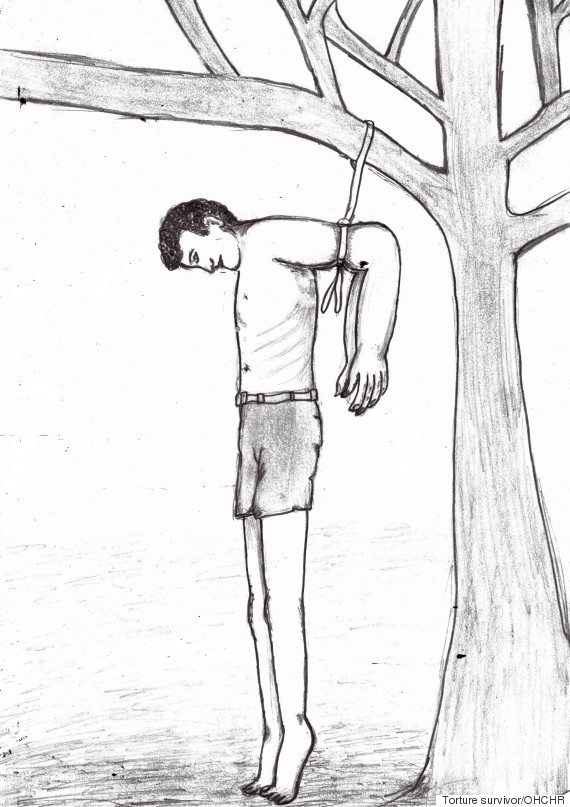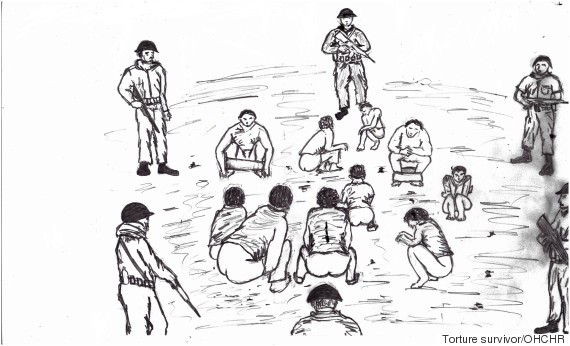 Support HuffPost
The Stakes Have Never Been Higher
Related
Popular in the Community