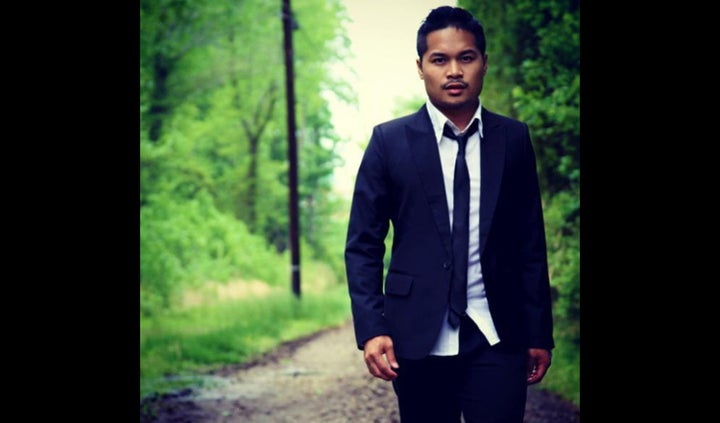 I had the great honor of learning some networking tips from one of Hollywood's top networkers and event planners, Erman M. Baradi! Overall, Erman is one of the most talented and creative individuals around the entertainment industry, and his passion is to find ways to uplift others and help bring success to the masses. He is a master at building community and connecting with individuals, and I am very excited to see where he channels his unrelenting drive in the future.
Read below to learn about his career path and the story behind his company, MixKnowledgy!
1. Tell me a little about your networking/events company and how you got started with it.
I'm not going to lie. Everything started as a way to meet girls. But then it became something so much more. I started meeting people of all facets of the industry and that became meaningful. However, at some point I realized there were aspects missing from entertainment conferences I was attending. We have a working model a lot of people the most affordable and beneficial in the industry. Basically, we produce what I phrase as a fusion of mixers and forums. They include panels like the big guys put on at Comic-Con or Cannes, and we throw in a social aspect to it to give it a full experience. I launched a company last year under a different name, then I left that and co-created a new banner MixKnowledgy, which my brother helped me name. Please tell me you get the play on words. I partnered up with my friend Brandon Waites who has the same hustle as me. He's from Tuscon but we network like crazy. We both have Hollywood internship backgrounds with him at BenderSpink and me at Mosaic.
Our events usually with a red carpet and media. We have a live DJ. We have breaks to give time for attendees to network and exchange cards. I write and interview for a digital mag called Vents Magazine and I collaborated with them on my first panel event in Downtown LA and NYC in May of 2015. It was literally scheduled a weekend apart. I went to NYC, back home to Virginia to rest, then LA, and I had no idea what I doing it. But I threw myself into the fire and learned as I went. I still learn as I go. A year and a half later we've had over 90 or 100 entertainment industry pros participate at our events most set in LA and NYC but we've recently added Chicago. Look, if you're going to accidentally sign up for IMDb Pro for $149 one day you might as well use it to your full advantage.
2. What was your inspiration to work in entertainment?
I was a liar growing up. My parents can vouch for me. Doesn't storytelling stems from being professional liars? This is actually my favorite story to tell. I was top of my class in fifth grade and part of the "gifted" program. In sixth grade, I attended a magnet school so our city pooled all of us smart kids in one building. Small fish, big pond. It became apparent I wasn't as academically gifted as thought but I did have a creative side. Math and science never clicked for me. Instead of equations I'd jot down story notes and quotes in my notebooks. Those were my early days of trying to be a screenwriter. I really wanted to take theater as an elective but not seeing many Asian Americans on television I gave that up and took up orchestra instead. I was last chair. I had no passion for it.
Still, I loved writing. In high school, I won most school-wide poetry contests to where it was expected of me. One of my turning points is when I took Honors English for my sophomore year of high school. I was like the go-to guy for skits in my classes. Everyone loved them and I enjoyed performing them. It was the end of the year and for our final presentations Mrs. Schwartz assigned us into groups and I went all in for this since it was the last of the year. I performed my heart and at the end of it Mrs. Schwartz stopped the class and told everyone to remember me because one day I'd host SNL. Obviously, that still hasn't happened but that meant a lot to me. I figured a long time ago that I was just like anyone else, but different.
3. Where are you from/located in and how does this impact (positively and negatively) your work?
It's kind of funny how I've developed this sort of enigmatic yet out in the open persona over the years. Some people think I live in LA, some know I currently reside in Virginia. I guess that's become the appeal with these Hollywood execs when I want to do coffee or meet at their offices, like catch me while you can because I won't be here next week. Making connections for myself and for people I come in contact with, that's the purpose of doing these panels and networking events. They're like, "How do you pull this off from across the country?" I'm like, "Let's do lunch and I'll tell you." It works all the time.
I'm not the type of dude you'd notice at the club or walking down the street, but give me ten minutes with an exec and it's magic. I use my social media apps to direct market to people in the corresponding cities. The Crowdfire app featured me last year, not on my audience size, but on what I'm able to do with those numbers. Sell out a venue across the country, fly in the week of the event, work the event, then hang out for a bit. Plus, I'm accessible to everyone, to all my social media followers. I never turn down a meeting or skip a message. But I keep it interesting because no one can guess what's coming up next, sort of like this Huffington Post interview. Someone actually told me once – and I completely knew it already – that she likes to attend our events because I don't live in the area. It's like a novelty to some people. If I lived here and did something monthly it would not be as effective, which kind of sucks because (spoiler alert) I do plan on relocating in the future. Luckily, my assistant Chynna is in LA so I have someone frequently hitting the pavement on the west coast.
4. What are your ultimate goals in entertainment?
I'd love to write for television and film. If I get to appear in them, fine, but I won't force it. I believe stories can change the world. Movies like American History X and Crash inspired me to tell stories. Imagine how much closer we'd be as a society if we shared experiences. For example, we just had the presidential election. We're a divided nation. But imagine if you sat across from someone without talking about politics and differences. What if you sat across from a stranger and just shared stories and experiences without knowing who he or she voted for? We'd get along so much better.
If I were to make millions – or billions – from movies I intend to start charities and organizations to help people. I believe in "teaching people to fish." Give a poor man a dollar today, he still needs a dollar tomorrow. I believe in setting up programs that truly give others a hand up, not a hand out. It's my belief that entertainment is the most immediate form of influence. We wake up and the first thing we do is check our Facebook, Twitter, Instagram, and if you're in entertainment probably THR or Variety. We turn on the radio to be informed of what's now but also to be entertained. It's the greatest transmission of news I think. I'm 26 and I don't have an agent or a manager. Hopefully, that will change soon. I just want to create content with fun people.
5. What are some of your company's upcoming events and activities?
I'm in town now because we produced a panel with HollyShorts Film Festival at TCL Chinese Theatre last week. Huge lineup. Quick shout outs to Mandy Teefey, Gary Pearl, Danny Rose, Adam Robitel, Rachel Polan, and Rodrigo Blaas for participating! Next week, we have the Hollywood Music in Media Awards at Fonda Theatre. We're producing the rooftop after party on Fonda. There will be live performances, red carpet, music execs to connect with, etc. That's on November 17th.
Crazy story, but two days after that I'll be back in Virginia for my first ever conference in my home state. We called it eleVAte. Please tell me you get the play on words. Guest speakers include The Walking Dead executive producer and writer Angela Kang, Academy Award-nominated Alan Wenkus of Straight Outta Compton, Empire music producer and songwriter Carlos Villalobos, Captain America: Civil War and The Hunger Games location manager and production executive Markus Bensch, and Hampton Roads' own Sylvia Hutson of Hutson Talent Agency.
We also have a weekly live phone conference interview series to look out for where we interview and industry pro for live callers, who then can ask questions at the end. This week, I interviewed Doctor Strange cinematographer Ben Davis. Everybody loved him. We plan on continuing those interviews. For those who've attended the events in LA this year, you saw artist Jay Valentin's artwork, which mostly focus on iconic film and television characters. My buddies and I also started representing him. Brandon and I very recently hopped on board as associate producers for an indie film called Gunhand currently crowdfunding, which just won Indiewire's Project of the Week contest. That's with with Netherlands-based filmmakers Rey Agaoglu (director), David van der Meijde (cinematographer), and Michael Volwater (producer). We are also taking meetings to venture into producing other projects. So, yes, nowadays I get to do cool things and meet girls.
6. Any social media or links you'd like to plug?
You can find MixKnowledgy on Twitter and Instagram at @MixKnowledgy and myself at @Erman_LA. To register for the Hollywood Music in Media Awards please visit HMMA Awards, for eleVAte click here, for Jay Valentin's artwork visit this, and to keep up with Gunhand click here. Also, I would like to give thanks to the sponsors and marketing partners for eleVAte including the Virginia Production Alliance, The P40 Network, Susan's Kitchenette, the Pan-American Artistic Resource Kollective, LLC, The Power House Real Estate Team with 1st Class Real Estate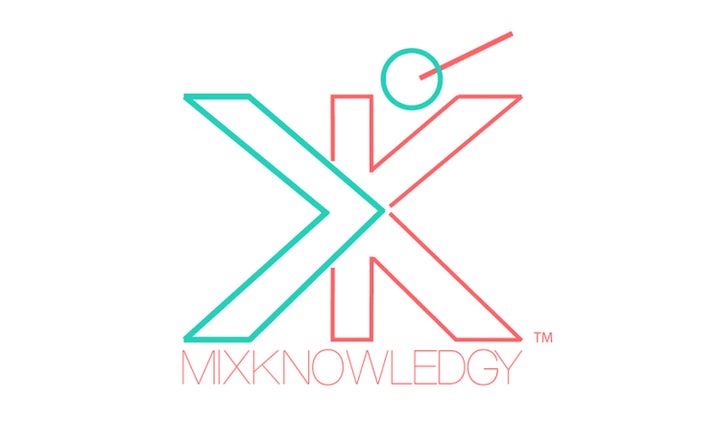 Popular in the Community