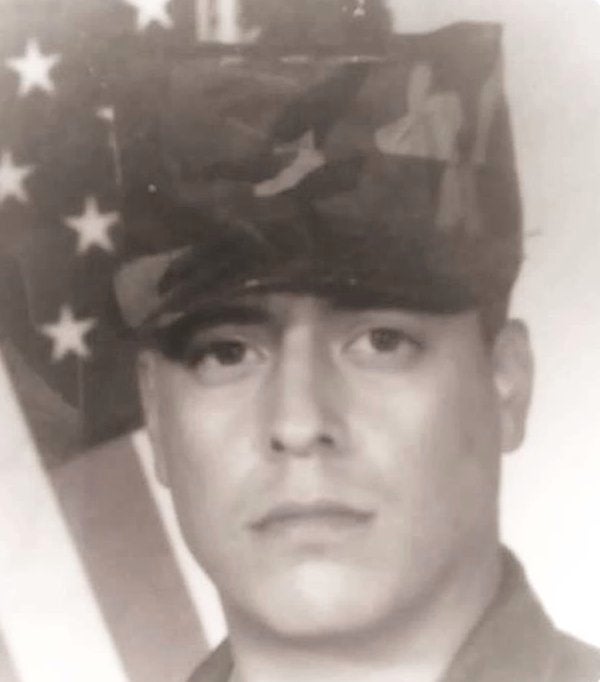 The family of a Gulf War veteran with schizoaffective disorder who died after an alleged beating from Arizona jail officers has filed a lawsuit against Maricopa County, Ariz. Sheriff Joe Arpaio and several other agencies.
"When he went into that facility everyone knew he was mentally ill," Michael Manning, the lawyer representing the family of Ernest Atencio, told The Huffington Post. "He wasn't resistant, violent or combative and they mocked him, they made fun of him, and when they finished with that, they decided they would just beat him up."
Atencio was 44 years old when he was arrested in 2011 on an assault charge after he yelled at a woman in a parking lot in Phoenix, according to a video produced by the ACLU, which is not a party in the Atencio lawsuit but does have pending litigation against Arpaio's office.
Once inside a Maricopa County jail, Atencio -- who had been diagnosed with schizoaffective disorder, according to the ACLU -- was beaten and shot with a stun gun by jail officers in an unprovoked attack, the lawsuit claims.
The family said the altercation began when Atencio refused to take off his shoe, according to an ACLU blog post. After the alleged beating by the officers, Atencio was given a "cursory exam" by health care personnel before being carried face down to a "safe cell," the ACLU details, and was then stripped naked and beaten again before being left in "dire medical condition" facedown in the cell.
In May, a medical examiner's report failed to reveal the exact cause of death, according to the Arizona Republic. The report said "acute psychosis, law enforcement subdual and ... multiple medical problems" contributed to his death.
"The Sheriff's Office has already commented on our factual review at the time of Atencio's arrest," MacIntyre said. "Today's complaint also named the City of Phoenix, Phoenix Police Officers, [and a] County Correctional Health employee. Consistent with [the] Phoenix Police Department and County Correctional Health's approach, we will not comment pending our review of the complaints raised today."
Last year the sheriff's office said Atencio was combative when police brought him into the jail and he was put in a safe cell to calm down.
The sheriff's office reported that Atencio was found unresponsive 15 minutes later, though he was reportedly being monitored by medical staff, according to the Associated Press. Emergency procedures failed to save Atencio, who never woke up, the ACLU says.
Manning, the Atencio family lawyer, disputes that Atencio was combative. "If you watch the video, he was so obviously non-threatening that they took the handcuffs off him before they attacked him," Manning said, adding that it's "law enforcement 101" to keep handcuffs on potentially violent inmates.
Eric Balaban, senior staff council at the ACLU's National Prison Project, said proper medical care could have saved Atencio's life.
"He had contact with a nurse who knew of his long mental health history but he stayed in the booking area instead of getting immediate medical help," Balaban said. "You need to try to get mental health staff involved. If you get them involved, they can deescalate confrontation."
The ACLU notes that the Atencios' suit is just one in a long line of litigation against Arpaio's department. The county has had to pay more than $40 million to settle wrongful injury and death lawsuits brought by Maricopa County inmates and their families.
Related
Before You Go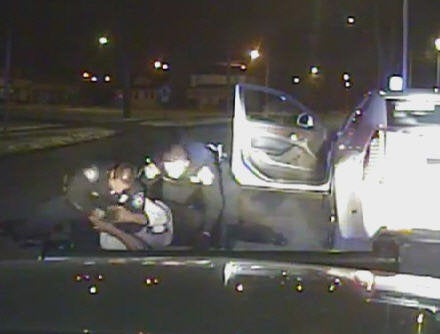 Police Brutality Incidents
Popular in the Community