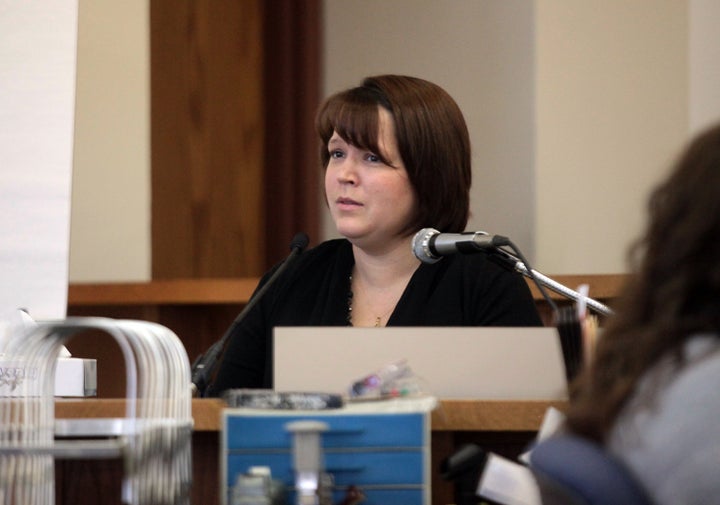 Ernest Willis, a 52-year-old New Hampshire man, was found guilty of raping and impregnating a 15-year-old girl from his church who was shipped to Colorado by church leaders to give birth to his baby. Willis faces up to 54 years in prison for the sexual assault, The Denver Post reports. Willis will be sentenced Tuesday in Merrimack Superior Court.
The Associated Press reports that Ernest Willis was sentenced Tuesday to 15 to 30 years in prison for raping Tina Anderson twice in 1997. Judge Larry Smukler said that Willis "robbed the girl of her childhood." But Willis was stoic and although he said he was "sorry and ashamed for this thoughtless act of sexual misconduct," he never admitted to forcible rape or to a second rape. Willis' lawyers said they are planning to appeal those convictions.
Tina Anderson, who was 15 at the time of the rape, knew Willis from babysitting his children and from attending the same fundamentalist Baptist church in Concord, N.H.. The church pastor made young Anderson apologize to the congregation when she discovered that she was pregnant, but she was not allowed to tell the church goers that the pregnancy occurred because she was raped. With the consent of Anderson's mother, the pastor then shipped the teenager to the home of a Colorado couple that she didn't know and arranged for her baby to be adopted, according to ABC News.
7News reports that Wayne Coull, prosecutor in the case, told jurors that Anderson "got shamed, shunned, silenced and sent away."
Concord police had shelved the case back in 1997 when they couldn't locate the victim, completely unaware she'd been moved to Colorado. But in 2010 they revived the case when they learned of her whereabouts, according to CBSDenver.
The girl was located, now as an adult, with the help of an online website for former Fundamentalist Baptists.
Matt Barnhart, a former member of the Trinity Baptist Church who witnessed the day that Anderson was shamed and forced to apologize to the church described the event just last year on a website maintained by a group called "Independent Fundamentalist Baptist cult survivors," the Houston Chronicle reports. The website founder contacted Barnhart and learned the girl's identity and passed the information along to Concord police.
After 13 years of keeping this secret, Anderson, now 29 and living in Arizona with her husband and three children, was contacted by police in 2010 to finally make a statement about the events of 1997, according to the UK Daily Mail.
When Ernie raped me, he destroyed the person I was and, in that moment, filled me with shame and guilt that I've battled against repeatedly. When he decided that his sexual gratification was the most important thing in his life, he shattered mine.
Willis had previously admitted to having sex with Anderson in 1997, but claimed it was consensual. When Anderson resurfaced in 2010, Willis was arrested and remained free on bail until his May 27 conviction, The Associated Press reports.
Related
Popular in the Community