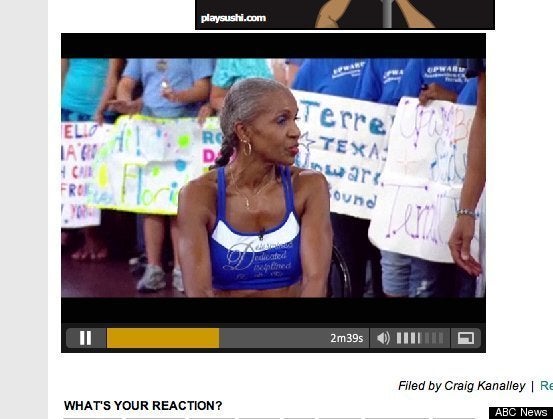 Female bodybuilder Ernestine Shepherd is more than 70 years old and perhaps in the best shape of her life.
Shepherd dedicated herself to morphing "from a 'prissy' woman who never exercised to the Guinness Book of World Records' oldest female bodybuilder," ABC News reports.
Shepherd said in a recent interview, she's up at 3 a.m. every morning: runs, lifts weights and works out other senior citizens at a local church in Baltimore. "I feel better than I did at 40," she said. "I am very, very happy."
WATCH the video below to learn more about Ernestine Shepherd:
Related
Popular in the Community