Forrest Gump's got nothing on Ernie Andrus.
The 90-year-old WWII veteran is the oldest person in the U.S. to run across America, according to CBS News. His goal is to raise funds and awareness for a Landing Ship, Tank (LST) that played a key role in America's victory in the war.
Andrus hopes to educate the world about LST 325, which is located on the Ohio River in Evansville, Indiana and is the only one of over 1,000 of its kind to remain in its original form.
"This shouldn't be forgotten," Andrus told CBS News of the important WWII artifact. "Eisenhower and Churchill both made a similar remark that it's the ship that won the war ... Without them, how could you have taken all those islands? How could you have even taken Normandy?"
Designed in 1942, the ships landed soldiers, supplies and vehicles directly onto enemy beach territory. It played a pivotal role in a number of military operations, including D-Day at at Omaha Beach, Normandy in 1944.
Andrus was one of the crew members that brought the tank landing ship back from the Isle of Crete, Greece, to the U.S. in 2000-2001 where it eventually found its final resting spot in Indiana.
Since beginning the challenge, Andrus has lived out of an RV. He jogs three times a week and then hitchhikes -- or rides back with supporters -- to his home on wheels.
Supporters can track Andrus' progress both through his website, Coast 2 Coast Runs, and his Facebook page. But fans aren't just rooting him on virtually -- volunteers and supporters often run alongside the veteran. In July, four generations of his family joined him:
And as far as his thoughts on speed, it's slow and steady who wins the race.
If you would like to donate toward the USS LST Ship Memorial or learn more about Andrus' journey, visit his website. Contributions can be sent to "Coast to Coast Runs" at 304 Brooklawn Dr., Banning, CA 92220.
Related
Before You Go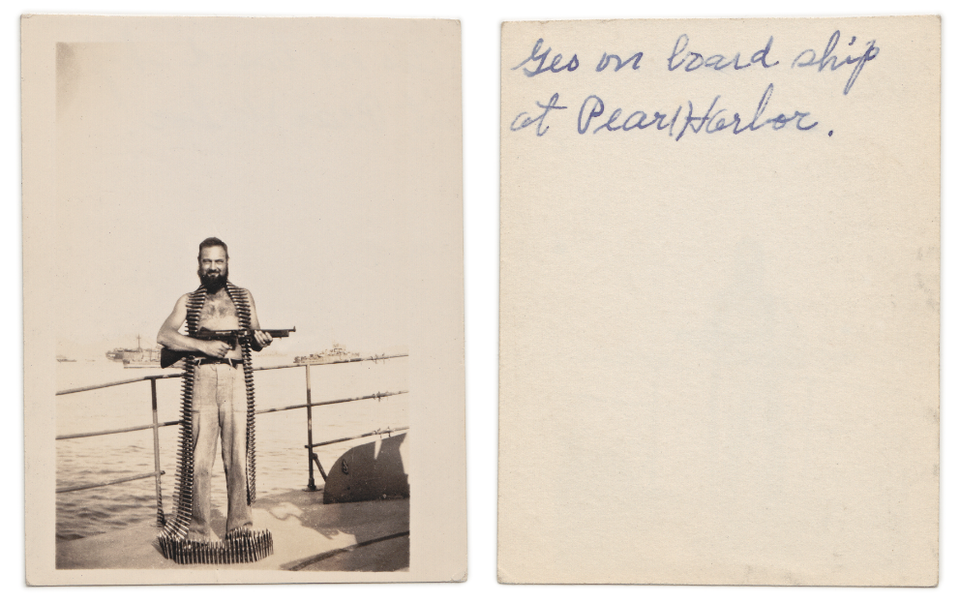 8 Intimate, Beautiful WWII Photos