For most of Hawaii, the winter means big swells and excellent surfing. But for one neighborhood, the recent waves caught more than just surfers. Rocky Point, a small neighborhood on the famed north shore of Oahu, is scrambling as yards, decks and even jacuzzis are being pulled out to sea.
"The deck that was out front of the house fell off Thursday night," homeowner Greg Quinn told KITV, "and it began undermining the foundation of the house."
Efforts to protect the shoreline at Rocky Point seem both futile and dangerous as construction debris continue to fall into the waves. Some residents have taken preemptive measures such as deconstructing -- i.e., amputating -- portions of their home so as to not lose them to the pounding surf.
Some residents are calling for emergency help from the state, likening the situation to Hurricane Sandy or the typhoon in the Philippines. "We need help immediately. People are moving out," says Tandi Kowalski. "This is a complete disaster."
Others are coming to terms with the situation, even as they try their best to fight it. One resident equated filling a sand bag to throwing a bucket of water at a forest fire, but added hopefully, "I guess you throw enough buckets of water at a forest fire and it might slow it down."
"You can't fight mother nature," he noted.
Related
Before You Go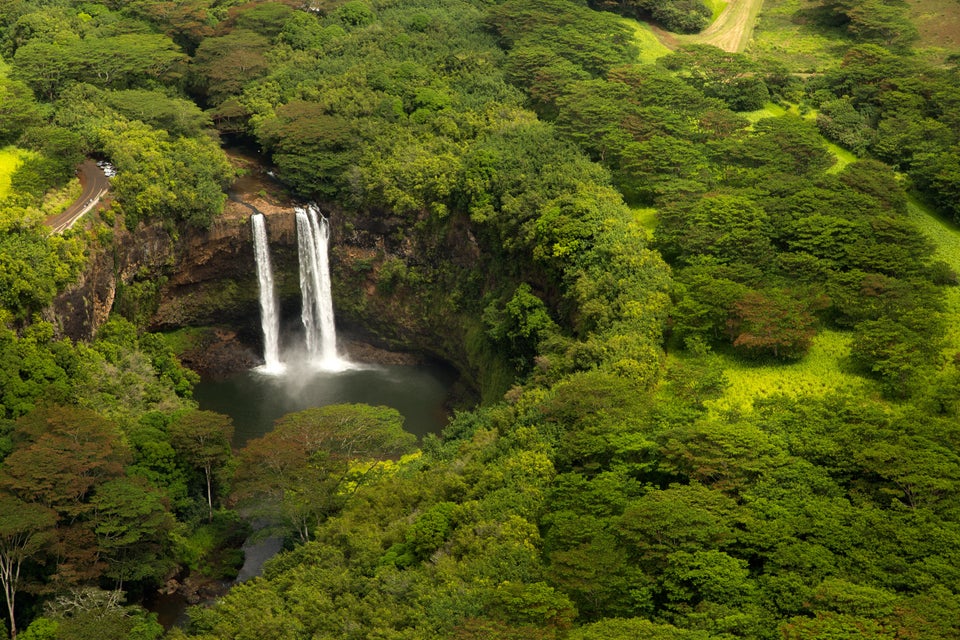 Hawaii In Photos