Thursday night, Feb. 11, in downtown LA, Beautiful Losers' Aaron Rose, a legend in the Los Angeles and New York art, film, and commercial industry since the 1990s, curated a show with the opening of La Rosa Social Club, an ephemeral art/bar that is a "hybrid of a Mexican dive bar, a 1960's office building and an underground dance club circa Berlin 1982." Rose offered patrons not only a bar with "multiple 3-dimensional installations," but also original art from such heavy hitters as Terry Richardson, Cheryl Dunn, Barry McGee, Ed Templeton and LA newcomer Natalie Krim, a New York based artist known for her "cheeky" erotic illustrations. Rose has helped launch the careers of so many. Is Krim next?
Here's what he had to say about her work:
Natalie Krim's drawings are S&M inspired, but it's all thought about, curated. Sometimes the best artists don't always drive down the middle lane, and that can be dangerous.

Natalie [Krim] is a very interesting artist. If you look at the surface, it's a vagina. But if you look deeper into what's going on in the drawings, there's something surrealist going on. She uses the sexuality as a trick to lure people in. And then once you're in the drawings, there's a whole different thing happening that has nothing to do with sex. She's tricky that way.
So what does lie beneath the surface of Krim's newest collection called "La Petite Mort" (a nod to the connection between sex and death)?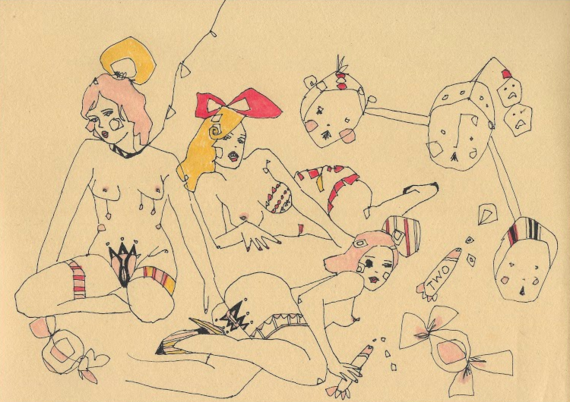 Krim says "La Petit Mort" is like having an orgasm. "You know how people say, 'O, he made my heart stop?'"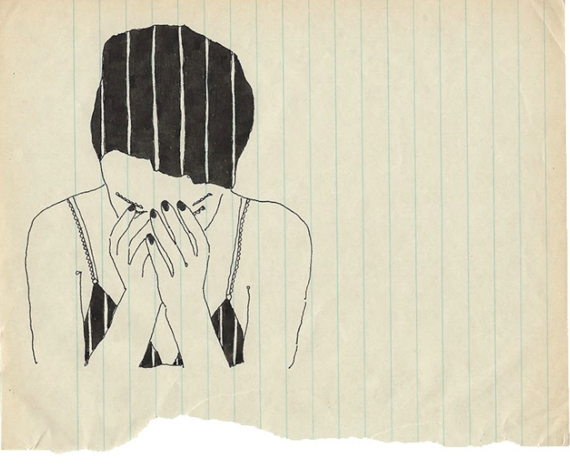 Krim unearths the mystery of sexuality and the female body in her work. "It's so important for women to know their bodies."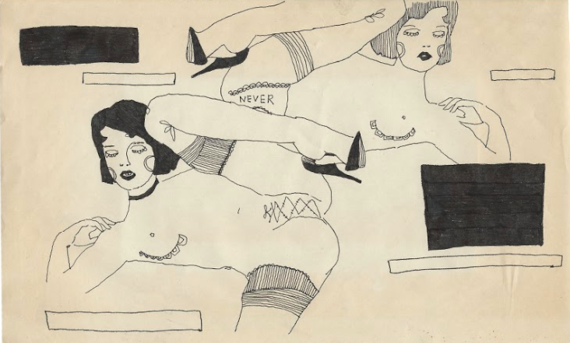 And finally, she takes on Jane Fonda's famous quote that women suffer from the "disease to please" [others]. Instead, Krim's images encourage women to dig into themselves (figuratively and literally) and find self-love.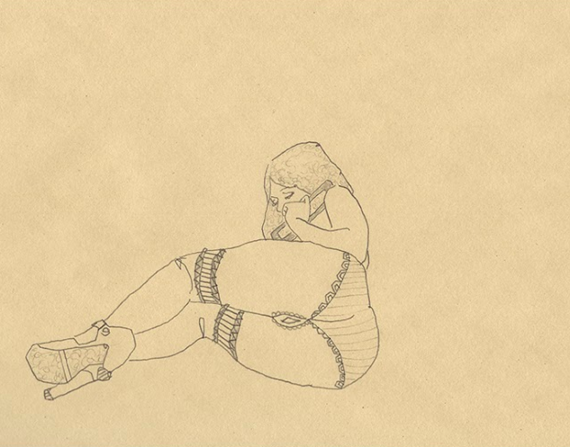 In addition to appearing at Rose's La Rosa Social Club installation, Krim also appeared at MOCA's LA Book Fair on Feb. 13, showcasing her "La Petite Mort" intimate drawings, signing prints, and hosting a sexy after-party on the eve of Valentine's Day.
Related
Popular in the Community