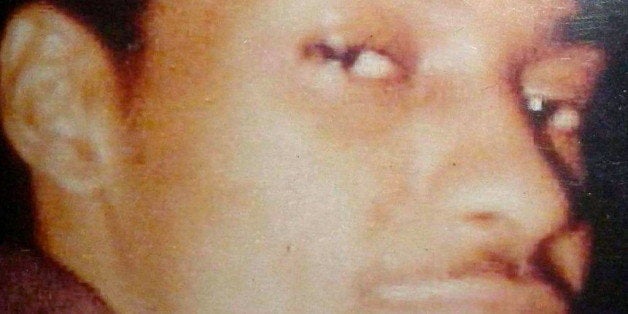 It's a day that sticks in Katina Crumpton's mind with complete clarity: Aug. 29, 2000, when she and other family members watched helplessly as a police officer killed her uncle, who could not hear or speak, in his driveway.
Police said Shaw then raised the rake over his head as if he were going to use it to strike one of the other officers, and Krupinski shot him once in the lower abdomen and once in the chest.
There are key details of the incident about which police and witnesses disagree.
"He never, ever, ever brandished a rake at all. Never," Crumpton said. "He never swung the rake, never charged the officer, never did any of that."
Krupinski was charged with manslaughter and acquitted in 2001.
I was devastated, but not surprised by the decision. I was very hurt for that family because I can understand the agony, the pain, the sorrow. I understand it all because we've been there as a family.
Now, when I see a police officer, I literally cringe. I get nervous. It's been that way with my entire family and people who know personally about our case. We have no trust in our judicial system, we have no trust in police officers anymore. It's very, very difficult as a community to move forward if we can't even trust the police to protect and serve.
There's still not a sense of normalcy when it comes down to what transpired with my uncle. Each day its a struggle for his mom, which is my grandmother.
One thing that stood out that particular day with my uncle was that all four officers were there. To me, [that doesn't show] an imminent threat.
I was actually pulling up [to the house] at the same time as police officers were arriving, not knowing exactly why they were there. When I got out of my car they were approaching him. He was deaf of course, and he had very high-pitched tones when he tried to speak. I think that maybe that had startled them. In the midst of all that, as I was walking towards the police officers, I was kind of stating to them, "He's deaf, he's deaf, he can't hear you." They were telling him to drop his rake, but he was actually going to do yard work. That's what he did in the summer.
They proceeded to tell me to stop coming, and I'm like, "He cannot hear you, let me interpret for him," and then one officer pointed the gun at me and told me to stay right where I was. Otherwise, they probably would have killed me too.
When [Krupinski] shot my uncle, my grandmother screamed to him and asked him why he did, and he said, "to protect my partner." Mind you, this particular partner he was speaking of was behind him.
Even though he was deaf, my uncle just had a way with people, had a beautiful smile, beautiful spirit, and he loved to cook for everybody. He was a good person. And the only thing that I think really hindered him that day was that he couldn't hear, he couldn't communicate on his own, which ultimately led to his demise.
As a human being, to be gunned down in the street like Michael Brown or my uncle Errol Shaw, it's like the judicial system is dehumanizing us as a people, like we are not a concern, like we are just not human beings.
It's utterly ridiculous how these officers are getting away with these senseless murders. The justice system needs a major investigation and an overhaul. That's the only way that we'll see change.
This interview has been condensed and lightly edited for clarity.
More On Ferguson From HuffPost:
Photographic Evidence Reveals | 'First Year Law Student Could Have Done Better Job' | 61 Arrested | Ferguson Smolders After Night Of Fires | Protest Locations | Americans Deeply Divided | Police Chief: 'Worse Than The Worst Night We Had In August' | What You Can Do | Darren Wilson Interview | Darren Wilson Could Still Face Consequences | Timeline | Students Protest | Photos Of Darren Wilson's Injuries Released | Shooting Witness Admitted Racism In Journal | Peaceful Responses Show The U.S. At Its Best | Reactions To Ferguson Decision | Prosecutor Gives Bizarre Press Conference | Notable Black Figures React | Jury Witness: 'By The Time I Saw His Hands In The Air, He Got Shot' | Thousands Protest Nationwide |
Before You Go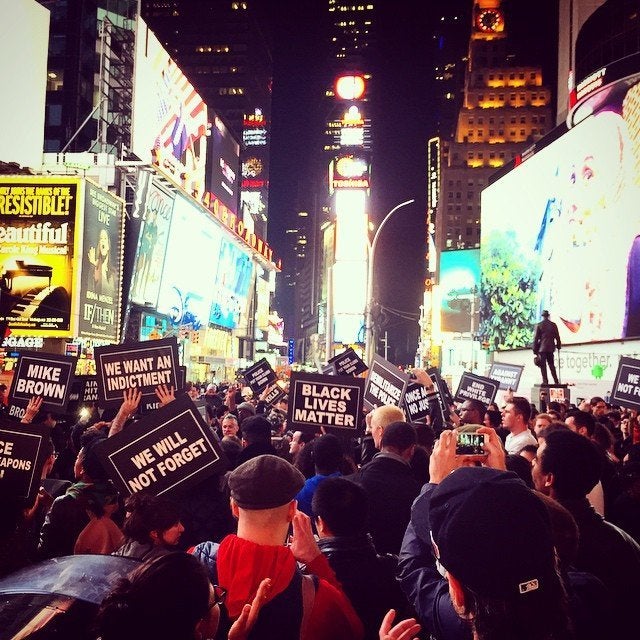 Ferguson Protests Around the Country
Popular in the Community