WASHINGTON -- Pessimism grew on Wednesday over whether congressional leaders and the White House will strike a debt reduction deal to prevent the looming "fiscal cliff."
"I think the probability is we're going over the cliff," said Erskine Bowles, a former Clinton administration official and former co-chair of President Obama's influential debt commission. Bowles told reporters Wednesday morning that he believes "chances are one-third that we'll get something done in the lame-duck [session of Congress]" and another one-third "that we'll go over the cliff and people will come to their senses very quickly … in the first week or so," to reach a compromise deal. The final 33 percent chance, Bowles said, was that no deal would be reached -- an outcome he called "insane."
Bowles and his debt commission co-chair, former Wyoming Sen. Alan Simpson (R), have spent much of the past two years lobbying for a deal to reduce the federal deficit through a combination of tax reforms and cuts to Social Security and Medicare. The two men have been well-received in Washington, but their efforts have yet to pay off.
In the same Wednesday meeting with reporters, Bowles said he met with Obama and with Treasury Secretary Tim Geithner on Tuesday. The president showed "some flexibility" on the idea of raising tax rates on the highest income levels, Bowles said, a proposal the White House has strongly backed in fiscal cliff talks and negotiations.
Whatever combination of levers is used to raise revenue, Bowles said, the president "wants to make sure that it's real."
Bowles said the president is "not opposed" to having some of the increased revenue come from tax expenditures. "But he wants some portion of it -- some major portion of it -- in the form of higher rates on the top 2 percent, so that the revenue actually is there," he said.
"The White House really believes at its core that revenue ought to come from the wealthy," Bowles added.
Simpson and Bowles are currently the co-chairs of the Campaign to Fix the Debt (CFD), a group calling for deficit reduction centered around steep cuts to Social Security, Medicare and Medicaid, or what they call "entitlements." The campaign is funded in part by hedge fund billionaire Peter G. Peterson, a longtime deficit hawk and proponent of fiscal austerity. Simpson was also present at the Wednesday morning roundtable with the press, which was hosted by The Christian Science Monitor.
Later in the day, Simpson and Bowles will travel to Capitol Hill to join a group of corporate CEOs who are leading the Campaign to Fix the Debt's "CEO Fiscal Leadership Council" in meetings with both party's congressional leaders. A number of the CEOs are also scheduled to meet with Obama later in the afternoon, part of a major lobbying push by the CFD.
Before You Go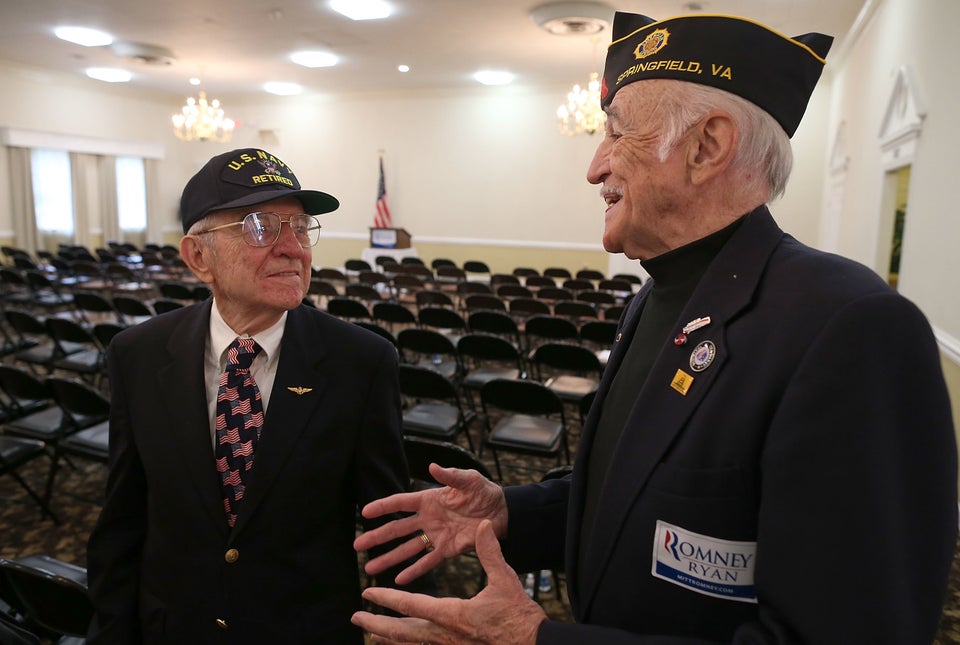 What Could Fall Off The Fiscal Cliff
Popular in the Community