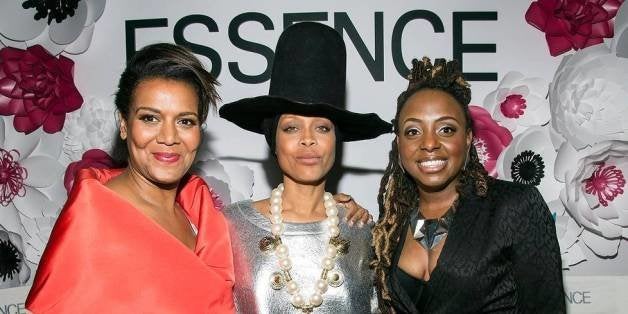 This Wednesday, Essence magazine celebrated two of its May 2014 cover girls -- neo-soul visionary Erykah Badu and eight-time Grammy nominee Ledisi -- with an intimate event in New York City called "Journey To Beautiful."
Beyond the superstar guests of honor, the dinner and panel discussion brought together a select group of fashion and beauty editors, insiders and notables -- among them Mikki Taylor, Alexis Stoudemire, Tai Beauchamp, Demetria Lucas and "Orange Is the New Black" actress Danielle Brooks, to name a few. And while the theme of the event might suggest that Badu and Ledisi would be dishing on their must-have makeup products and skin care regimens, there was a deeper message being shared -- the importance of inner beauty.
Pamela Edwards-Christiani, Essence's beauty and style director, led the evening's discussion, asking the songstresses to open up about their beauty inspirations and how they learned to embrace their own idea of beauty.
And the ladies had a lot of amazing wisdom to share, from something as simple as Ledisi thinking about her great-aunt's red shoes to Badu's declaration that "beauty is your smile and your smell -- but in order to be smiling, you have to be smiling on the inside."
With Mother's Day coming up this Sunday, we took the opportunity to chat with the ladies about what beauty advice they got from their moms.
"My mother told me I was the best. She told me I was the best when I was about 8 years old, and that was a very powerful message," Badu, now 43, told The Huffington Post. "And I've used that message all my life. I believed her." Now, she said, she imparts the same missive of self-love to her daughters Puma, 9, and Mars, 5.
With Puma in particular, since she's a bit older, Badu says, "I just urge her to watch me and she will learn something." However, leading by example doesn't always cure bullies and the actions of others attempting to break that self-esteem. During a recent parent-teacher conference, Puma's teacher told Badu that some of Puma's classmates were being mean to her. Although concerned at first, Badu learned that Puma wasn't allowing the taunts of her classmates to bother her -- a fact that brings her mom a lot of pride.
"I told the teacher to continue to let [Puma] know that what those girls think is none of her business, and to let her keep moving," Badu said.
As for Ledisi, 42, the neo-soul artist has dealt with her detractors and looked to her mom for encouragement.
"My mom always said to me, 'Be yourself. No matter where you go, always be you and be honest with yourself about who you are. And be happy. Always remember to be happy. And if someone tells you you're not pretty, then call me,'" Ledisi told HuffPost.
In fact, the singer's career-making hit "Alright" was the result of a heart-to-heart she had with her mother.
"I had a conversation with my mom, and I said 'Mom, I'm going through some things and I want to quit the music business. I'm not fitting in,'" Ledisi told HuffPost. But the singer's mother assured her that, though life might be tough at the moment, everything would be "alright."
Here's a look at Badu and Ledisi and a few more pics from Essence's "Journey To Beautiful" event.
Before You Go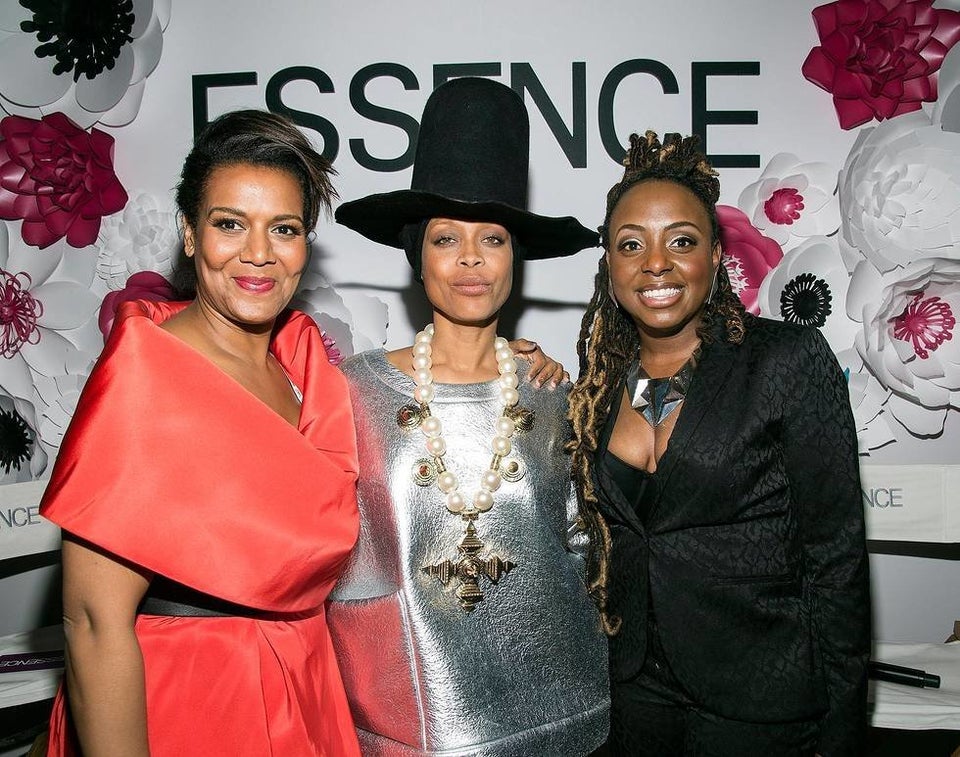 Essence's "Journey To Beautiful" Event
Popular in the Community