When she's behind the turntables, call her Lo Down Loretta Brown, not Erykah, thank you.
But now, the reason behind Badu's alter ego's namesake has been revealed.
The dynamic hip-hop neo-soulstress, who has a few other names, including her well-known Twitter handle: @fatbellybella, from which she tweeted while giving birth infamously, shared how the DJ name came to her with a group of emerging musicians a few days ago. The video below spills the beans.
At a recent session hosted by Red Bull Music Academy, in which she dropped knowledge and counsel on the assembly of talented musicians and DJs from various pats of West Coast about artistry and the music industry, she said it came from a character in the movie Cooley High.
The film, a classic 1970s black high school drama, was based on the real-life Cooley Vocational High School in Chicago, according to its writer, Eric Monte. It also inspired 1970s TV shows like What's Happening and White Shadow (that, yes, starred current SAG President Ken Howard for you TV trivia nerds). Apparently, it was something Badu really dug.
No surprise, given that she is a bit of a 70s soul child, at least in terms of influences. Later in the session, she referenced artists ranging from Chaka Khan to Joni Mitchell as having a lasting impact on her. She also dropped more than one or two hints about wanting to collaborate with Lauryn Hill and Pharrell, the latter being up for an Oscar nomination with an album dropping the Monday after the Oscars debut.
By the way, for the record, Badu's real name, like for-real-for-real, is Erica Wright.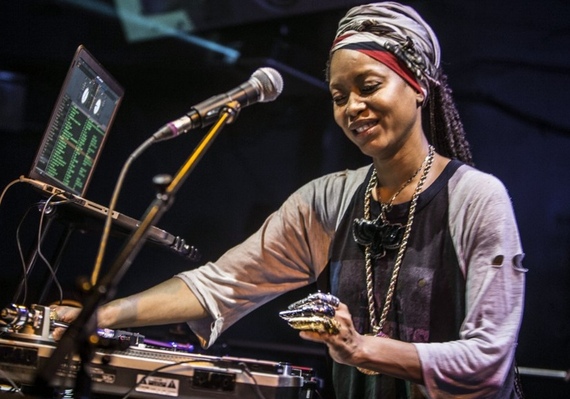 Popular in the Community