It seems Andre 3000 didn't have to apologize a trillion times. A hit single was good enough.
On Nov. 23, Erykah Badu told the podcast Rap Radar how she and her mother felt about OutKast's 2000 song "Ms. Jackson."
The smash single, which reached No. 1 in the U.S., is meant to be an apology from OutKast's Andre 3000 to Badu and her mother, the song's titular "Ms. Jackson."
Badu and Andre dated for a period of time in the late '90s in which they conceived a child, Seven Sirius Benjamin, who is now 19. The song was written after the couple broke up.
"How did my mama feel?" Badu recently asked on the culture podcast Rap Radar. "Baby, she bought herself a 'Ms. Jackson' license plate. She had the mug, she had the ink pen, she had the headband, everything. That's who loved it."
Badu admits, however, that at first she wasn't a huge fan of the song herself.
"It hit kind of a sore spot," Badu recalled. "I didn't wanna hear that, especially when I heard Big Boi's verse. When I heard Andre's verse, I felt very good because his verse was really, really inspiring."
Lyrics from Andre's verse include: "Me and your daughter got a special thing going on / You say it's puppy love, we say it's full-grown / Hope that we feel this, feel this way forever / You can plan a pretty picnic / But you can't predict the weather, Ms. Jackson."
Badu added: "He just said how he felt, and it was his honest feelings. And I always respected that and listened to what he felt and appreciated it."
Badu and Andre split in 1999 when Seven was a toddler, but they have retained a healthy relationship in order to parent their son.
"Erykah and I are cool friends, man," Andre told Vibe in 2014. "We talk on the phone. She even asks my advice on relationships. She's like a cool sister more than anything. The first thing people would think about us is, 'Oh, they don't get along.' But there are always feelings when people grow apart. It's something you have to get through. But man, we are cool."
And Badu, who resides in Dallas, has been vocal on Twitter about the strong presence Andre has had in Seven's life.
In April, the R&B artist and proud mom also tweeted about her son's college acceptance letters.
It seems like the former couple has truly let bygones be bygones.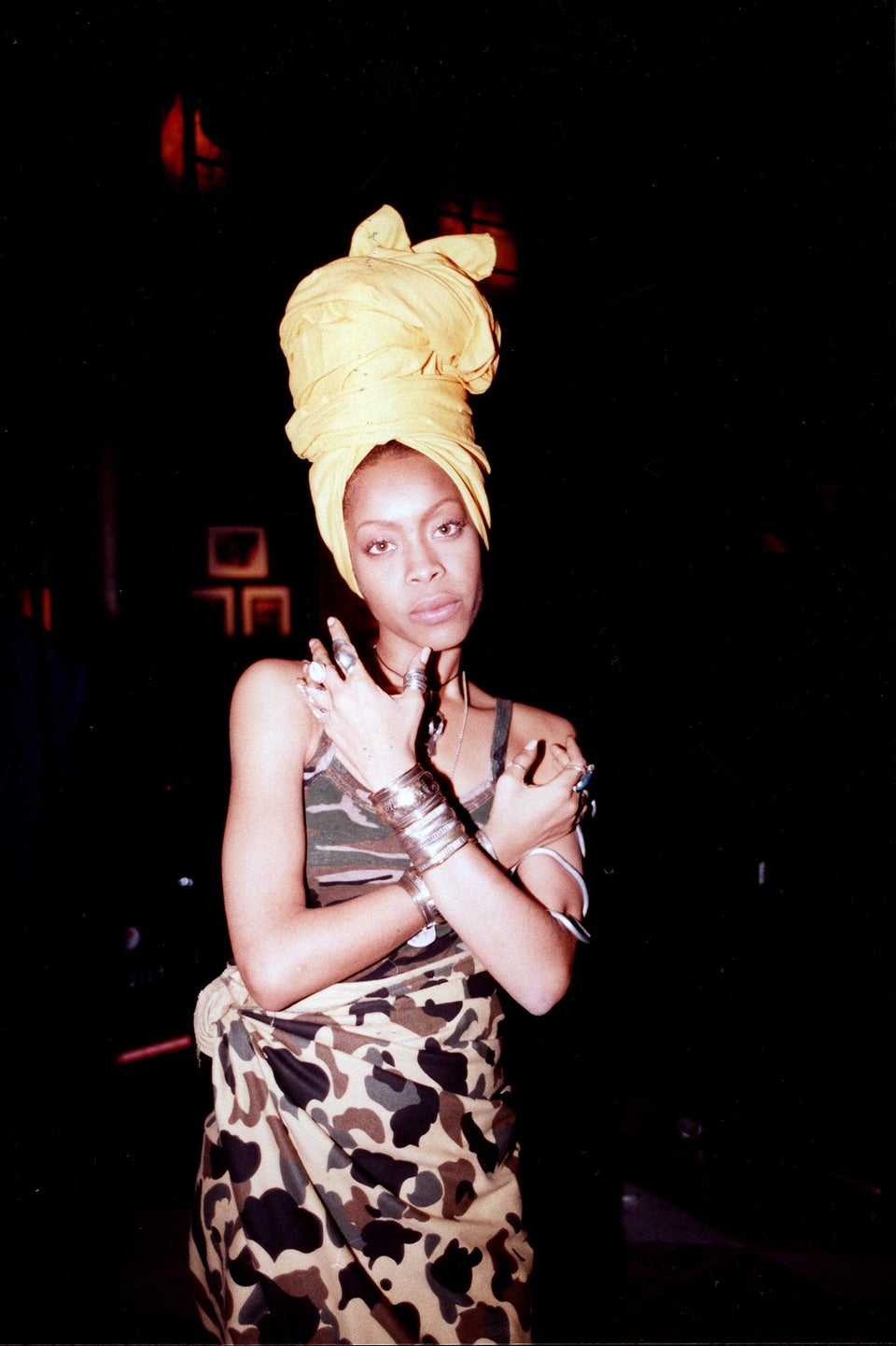 Erykah Badu Style Evolution