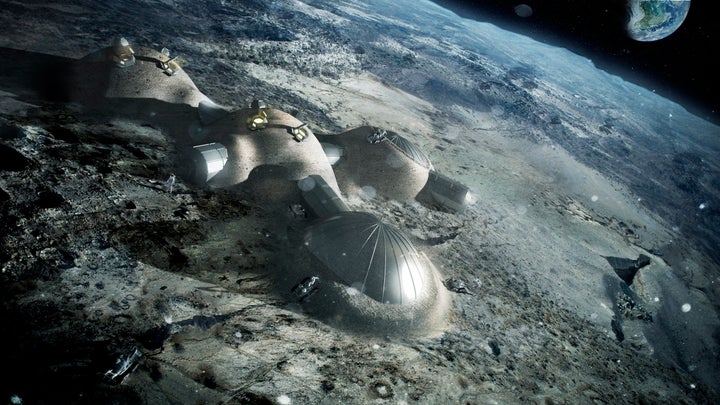 As if planning to build a moon base weren't enough, the European Space Agency may try to do it with 3D printing.
"Printing" a building out of layers of lunar soil could be much easier and cheaper than bringing the whole structure from earth. And there's even a printer that can do the job -- a device known as the D-Shape, produced by London-based company Monolite UK. It hasn't used real lunar soil yet, but tests with similar mixtures have been successful.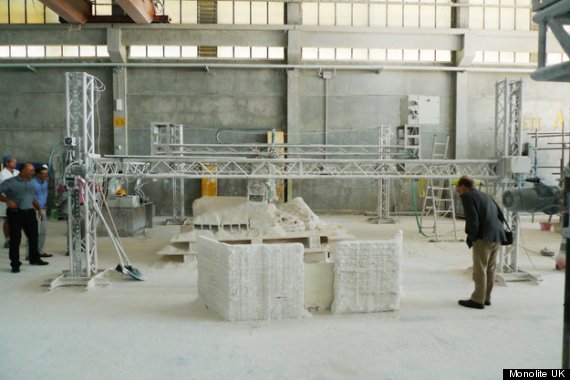 The UK's Monolite supplied the D-Shape printer for ESA's lunar base study.
"First, we needed to mix the simulated lunar material with magnesium oxide. This turns it into 'paper' we can print with," Monolite founder Enrico Dini said in an ESA statement. "Then for our structural 'ink' we apply a binding salt which converts material to a stone-like solid."
"Terrestrial 3D printing technology has produced entire structures," Laurent Pambaguian, heading the project for ESA, said in the statement. "Our industrial team investigated if it could similarly be employed to build a lunar habitat."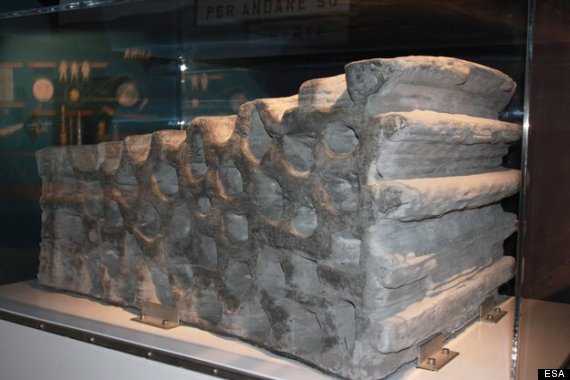 This 1.5 ton building block was produced as a demonstration of 3D printing techniques using simulated lunar soil. The design is based on a hollow closed-cell structure – reminiscent of bird bones – to give a good combination of strength and weight.
The London-based architecture firm Foster + Partners is part of a consortium working with ESA to test the 3D-printed lunar base concept. The proposed structure would take the form of a dome that could protect against space radiation and meteorites. The shell could be made of a hollow cellular structure, similar to foam.
"As a practice, we are used to designing for extreme climates on Earth and exploiting the environmental benefits of using local, sustainable materials," Xavier De Kestelier of Foster + Partners Specialist Modelling Group said in the written statement. "Our lunar habitation follows a similar logic."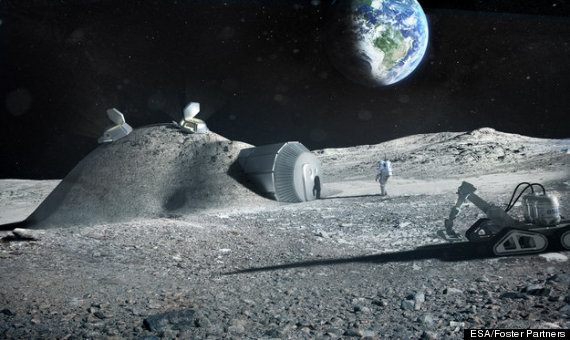 An artist's rendering of the proposed lunar base.
Before You Go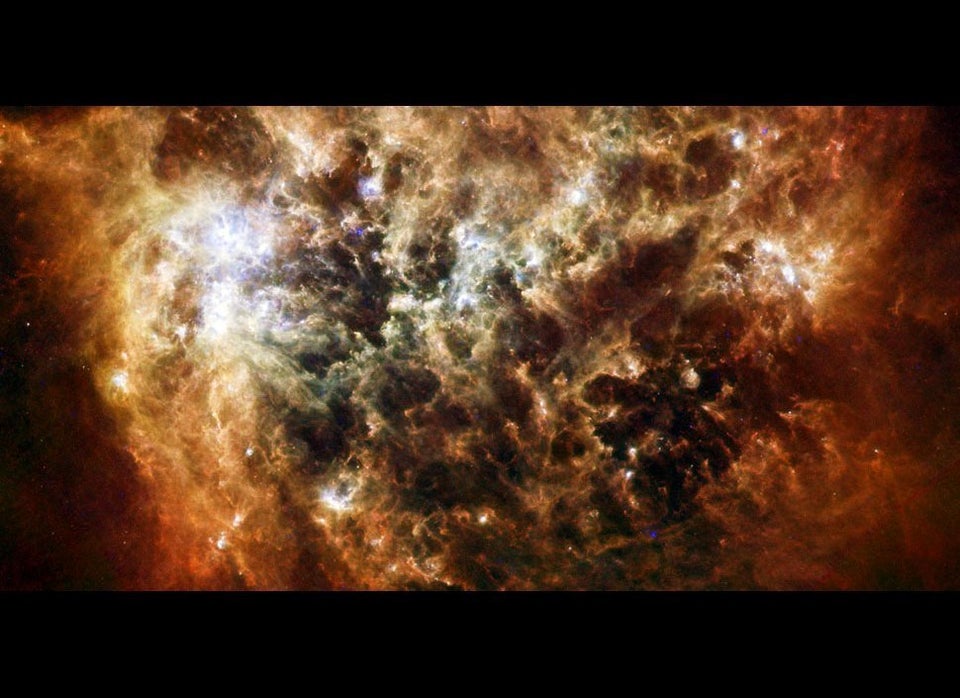 59 Incredible Space Photos
Popular in the Community