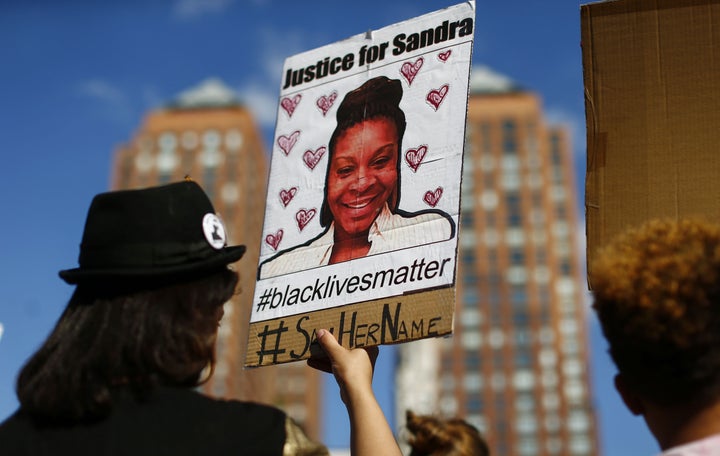 The escalation of a routine traffic stop between ex-trooper Brian Encinia and Sandra Bland which led to Bland's death in July in a Texas holding cell is Encinia's fault, according to Texas Department of Public Safety director Steve McCraw.
In an interview with Texas Tribune, McGraw said the trooper has a responsibility to remain professional, regardless of a citizen's attitude.
"We're accountable for every stop," he said. "And the citizen has a right to be objectionable -- they can be rude. They can do a lot of things. They can say things, they can do things, and at the end of the day, we have an obligation not to react and be pulled into that. We've got to be professional, above that."
Encinia stopped Bland for failure to signal while changing lanes on July 10. Encinia argued with Bland about her attitude, and her refusal to put out her cigarette. When she refused to get out of her car, Encinia forcibly ejected her from the vehicle and arrested her for allegedly assaulting an officer. Three days later, she was found hanging in her cell. Her death was ruled a suicide.
Following the incident, Encinia was placed on desk duty. He was charged with perjury in January for lying about how Bland exited her car during the traffic stop, for which he could face up to a year in jail and a $4,000 fine. Encinia also faces termination proceedings and a wrongful death suit which has been filed by Bland's mother.
PHOTO GALLERY
#SayHerName Vigil
REAL LIFE. REAL NEWS. REAL VOICES.
Help us tell more of the stories that matter from voices that too often remain unheard.