 To get a sense of how out of whack American health care costs are, we need only look to Canada, a society whose standard of living and culture are very similar to that of the United States. Per person, the U.S. spends almost double what Canada does on health care, yet American health outcomes, like life expectancy, rank lower. And opinion polls show Canadians by large majorities are generally satisfied with their health system.
A main reason is that half a century ago Canada implemented government-funded, pick-your-own-doctor Medicare for all, removing a lot of costly inefficiency -- and handsome profits -- from the system. And of course the "public option" to create a U.S. version of this was summarily taken off the table when Congress debated the 2009 health care reform.
But aside from the white-hot question of how we pay for medical care, there is no avoiding the cold reality that Americans exorbitantly overpay.

Stripping away the hysteria that has hijacked our discussion of this problem was the task facing two filmmakers, Matthew Heineman and Susan Froemke, whose superb documentary Escape Fire, premieres Sunday March 10 on CNN (8pm and repeated 11pm ET).

They began planning the project in 2009 around the time when the furor over "Obamacare" first erupted. (That's how long it can take independent filmmakers to bring even a project this worthy to fruition.) Wisely, they decided to focus their lens not on the political battle, which had boiled over into hysteria, but on the root causes that ail our health care system. And in some very human scenes, they also show real-world solutions that are emerging.
"The more and more we filmed, the more and more I realized how deep the problem was," co-director Matt Heineman told me last week for an upcoming Humankind public radio broadcast. "I think we all have a sense that our system is broken. I think we all have experienced it, to some degree, whether it's personally, or someone in our family, or a friend.

But to really be on the front lines -- in rural clinics, in emergency rooms, in the military -- I think gave me a much grander scope of how perverse our system is. I mean, ultimately, what we found is that we have a disease care system, not a health care system. A system that profits on sickness, not on health.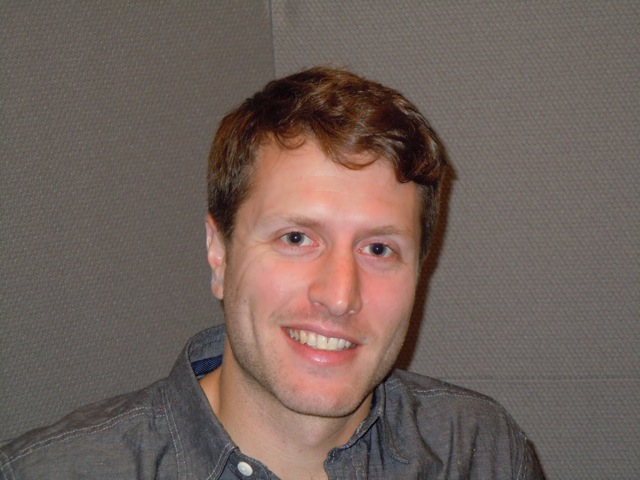 Co-Director Matthew Heineman
The film's opening story follows Erin Martin, a young physician in Oregon, who very reluctantly decides to resign from the clinic where she's employed. Her reason is the dizzying daily pace at which our system forces many doctors to see a large roster of patients. This industrialization of health care, driven largely by insurance company reimbursement rules, leaves clinicians overstretched and warps the doctor-patient relationship.
Caregivers in this setting simply lack the time to get an adequate picture of a patient's lifestyle behaviors (smoking/drinking, diet, stress management, relationships, etc.). And that makes a huge difference because an estimated three-fourths of U.S. medical costs are consumed in treating the consequences of our unhealthy habits -- consequences that are often preventable if we take better care of ourselves. And even if a doctor somehow discovers what underlies a patient's ailments, the reimbursement system places little value on the time needed to counsel patients about changing long-established behaviors.
But one medical technique our system values highly -- and which takes less time than talking with patients in depth -- is the fantastically profitable prescribing of pharmaceuticals. While some wonder drugs undoubtedly save lives, many are needlessly expensive and may produce severe side effects.

A case in point, movingly depicted in Escape Fire, is the medical journey of Sgt. Robert Yates, a native of south Louisiana who suffered chronic pain from wounds he sustained as an infantryman in Afghanistan. Perhaps even more debilitating were the severe symptoms of PTSD he developed after witnessing the deaths of too many young comrades.

The Army's default medical solution was to load Sgt. Yates up on so many different pills that he collapsed on a flight home to Andrews Air Force base en route to Walter Reed hospital. Sgt. Yates eventually decided he wanted off the drugs, after a close friend died of an overdose.
To its credit, the military -- which is overwhelmed with the task of caring for damaged veterans -- is exploring non-pharmaceutical interventions like acupuncture and meditation, which offer proven benefits for pain relief, at much lower cost than a medicine cabinet full of drugs.
The film presents persuasive interviews with medical visionaries, including Andrew Weil and Dean Ornish, who have tirelessly labored to focus our attention on the many advantages of a more natural approach to health care. These modalities offer light at the end of this dark tunnel, a theme explored seriously in Escape Fire.
Which brings us to why Heineman and Froemke selected the film's title. Sixty-four years ago, a team of smoke-jumpers parachuted into a section of Montana where they hoped to quell a raging forest fire. When the wind direction shifted, the blaze began ascending the hill where they were stationed, threatening their lives. A visionary firefighter had the counter-intuitive idea to light a match around the immediate area where they were standing. This had the effect of consuming the fuel the approaching fire would need, thus saving his life. (Some of his coworkers perished, not understanding his reason.)
The technique came to be known as an escape fire. The film suggests that reforming our health care system to make it sustainable will require equally brave, open-minded experiments.
Related
Popular in the Community