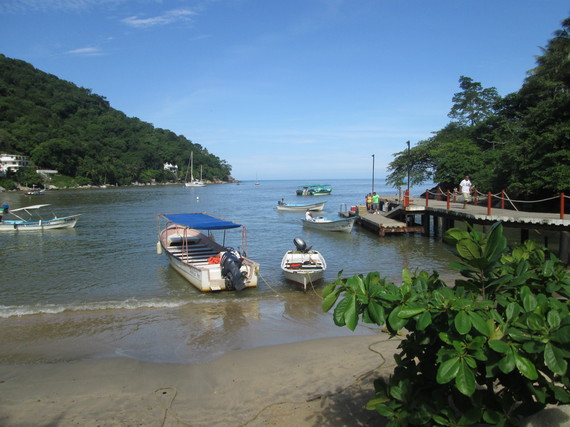 The Malecon has fun-loving, whimsical sculptures and rose-hued sunsets, creating memory insurance for years to come. The area showcases many opportunities for ecotourism, gastronomy, arts and culture and romantic getaways for every age and budget! From the elegant Malecon to the golden-hued hills, Puerto Vallarta offers glamour, love and romance for all, with striking sunrises and sunsets both embracing and impressing! Oozing with sensuality, Puerto Vallarta has a rich history and the green jungle-like hills framing the area and small intimate coves and beaches continue to soothe and intoxicate. Here is just a bit of my Travel Diary:
DAY ONE: Since I am a nature lover, a trip to the Vallarta Botanical Garden is a top priority. The spectacular canvas of Mother Nature's rich wares is lovingly manicured and cared for by many local volunteers and members of garden clubs. It is truly a celebration of biodiversity. Of course, the bougainvillea abound. Fuschia, red, pink and a rainbow of color explode before your eyes. You'll come away with in-depth knowledge of flora and fauna. I am following up this sensory extravaganza with an art walk, including the charming Basilio Badillo art gallery neighborhood. Artisans and folkloric exhibits capture your heart and soul and provide a window to the culture, both past and present.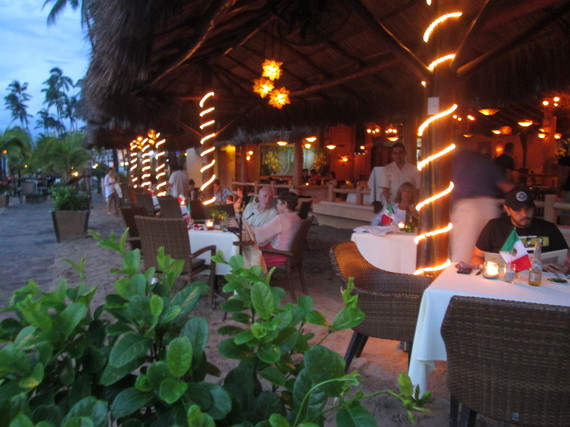 DAY TWO: This will be a nautical day, with a tour of stunning Banderas Bay, passing by Las Caletas, once the home of famed director John Huston. This inviting island in the southern part of the Bay is now a natural reserve and private retreat, with nature walks, kayaking and diving. The unique ecosystem is home to sea turtles, dolphins, and humpback whales. Try spending a rejuvenating day snorkeling, beachcombing and seeing a pirate's treasure of underwater activity. Later, I am pampering myself, to refresh my heart, soul and body. My spa treatment is a Thai massage with an herbal spray at the Marriott's Ohtli Spa. I am now ready for some high-octane night life, and the sizzling scene in Puerto Vallarta after dark is suitable for all ages and abilities. I know how to salsa, but I recommend brushing up your moves, perhaps at the Roxy, where welcoming Mexican hospitality and smiles greet you immediately. The area is also jam-packed with jazz, from Latin to traditional at the Jazz Foundation Club.
DAY THREE: Exploring the stunning countryside and mountainous jungles in the bay's southern region is a must. Inspired by nature, Vallarta's Adventures showcase a view of hidden Mexico you'll long treasure. Rich flora and fauna greet you in the beautiful botanical gardens during an educational nature walk. This rugged rainforest region also nestles El Tuito, a colonial Mexican village founded in the 16th century with charming architecture. There is a stop at an artisanal family-run panaderia (bakery) with wood-fired ovens and welcoming smiles. Mother Nature shines at the Villa Azalea Organic Farm just down the road. Abundant fruits and vegetables are served up in a gourmet tradition alongside a pristine river in a setting you'll savor for months. Another of my favorite day trips is to Yelapa, where you'll encounter charming palapas, generous hospitality and a laidback ambience you'll long remember. To enrich your heart and soul, imbibe in an exquisite rose-hued sunrise, where billowing clouds etch playfully around verdant mountain tops.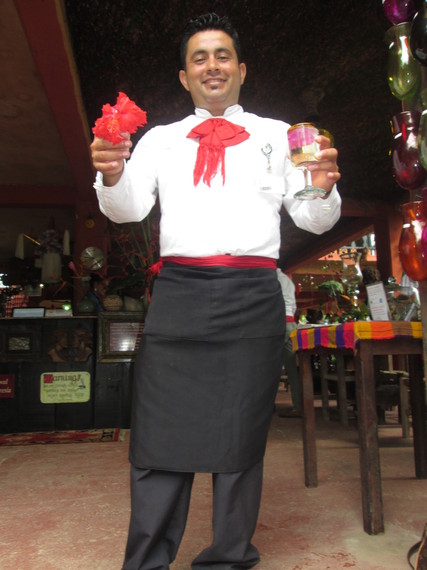 WHERE TO STAY AND DINE:
I recommend the Villa Premiere. The resort also has divine cuisine. For unique fusion gastronomy, using local recipes and international approaches, try either Tino's or La Palapa. I also recommend Maia for traditional dishes with a twist!
REED'S RATINGS: ESCAPE TO PARAISO
*** Exquisite art, folkloric galleries and unique boutiques.
*** Azure, pristine waters and sizzling ecotourism with nearby verdant jungles and stunning mountains.
*** Divine cuisine and welcoming hospitality. Don't miss the International Gourmet Festival!
*** Wide array of accommodations to meet all budgets and tastes, including world class spas.