The pitch black outside that continually forces you to refocus your gaze. The roar, the screeching of the brakes that begin long before the next stop. The primitive, muted horn that could double as an elk call. The slight draft wafting its way in from the day-old snow on the ground that makes you pull your coat a little more snugly around you. The startling jolt that signifies that there's still a ways to go. There are no voices providing service information nor voices from the shadows in adjacent seats. We are on an antiquated, 1940's-throwback train that is slowly creaking, cautiously laboring along the rails in the middle of Poland. It is dark. It is silent.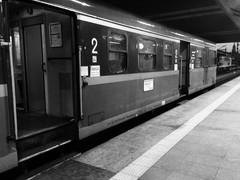 And it was yesterday. A typical scene of my Polish regional train travel. No flash. No frills. No romance. Certainly no first class. And an eerily reminiscent setting for imagining how they felt back then. The amount of trepidation about where the train was going. Where it would end up. In the dark.
As a currently Catholic-saturated country, it is fascinating that in 1931, Poland had the second largest Jewish population in the world. About 90% of Polish Jews were killed by the end of WWII. About a million and a half people were murdered at Auschwitz/Birkenau (two sister concentration camps, if you will). Millions more in the ghettos, death camps, and prisons. There's no need to belabor the powerful statistics of this atrocity. And yet, at Auschwitz/Birkenau, you feel it your duty, your honor to relentlessly remember.
Thankfully, the past few decades have seen a revival of Jewish culture in Poland, particularly in the historical district of Kazimierz in Krakow. What once was a thriving inter-faith city before the war is now an important, almost celebratory, remembrance of what once was. Still with a grittiness to it. In the midst of a flourishing, mostly-locals bar scene, Jewish restaurants, synagogues, and klezmer music (think tunes featuring violins, accordions, clarinets, and an upright bass) venues bring life to Kazimierz. Leaving you completely in the dark as to how the extermination of a culture could have possibly happened.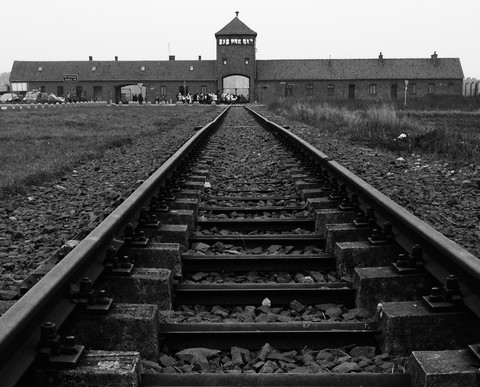 The Gate of Death at Birkenau. Train cars full of prisoners would roll through these gates, often straight to the gas chambers.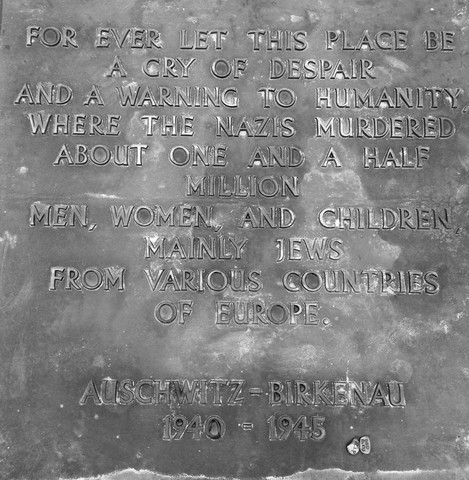 This plaque lies in a row of many where it is translated in almost every language. The death toll noted is for Auschwitz alone.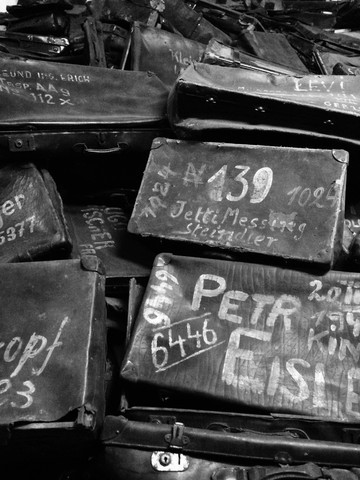 As part of the museum's Physical Evidence of Crime section, countless shoes, suitcases, belongings, and even human hair are displayed. Jews were told to mark their suitcases for later identification.
Don't miss next week's stop on the Polish adventure or jump on the RobinGoesTo journey now at RobinGoesTo.com.