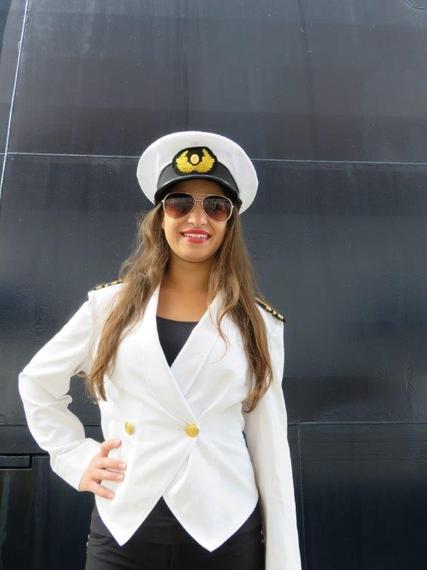 ABOARD THE ms WESTERDAM...This cruise I've decided I will finally learn how to lose a few pounds, eat sensibly and still imbibe in total luxury and adventure. Because of consistent impeccable service with all the amenities, HOLLAND AMERICA has one of the highest repeat/return visitor percentages in the overall hospitality industry. Guests come back year after year for another rich kaleidoscope of intellectual tours, tantalizing cutting-edge entertainment and world-class gastronomy. As we weigh anchor, I know it will be a multisensory extravaganza abundant in exotic ports-of-call, stunning landscapes and romantic tales of yore! Even though I've pledged to try to exercise and actually lose weight, I know this cruise will showcase regal, fit-for-royalty service and buckets of downhome fun. This line features a sparkling Speaker Series and expansive folkloric exhibitions to robustly introduce all guests to the hidden gems and treasures of the itinerary.
Ms WESTERDAM
Because I've dedicated at least part of this sailing to health, I dutifully deck-walk two miles as my regimen every morning bright and early, imbibing azure, pristine seas, billowing white clouds and an occasional verdant island or peak reaching for the sky. Rose-hued sunrises abound! Although I'm not losing inches following last night's splurge of chocolate mousse and crème brulee, I have managed to stay fit and trim. Following the brisk laps with my fellow sojourners, it is now time for a trip to the state-of-the-art gym where Pilates, yoga, aerobics, a broad smorgasbord of classes offer peak experiences for all ages and abilities. My favorite onboard activity following a challenging day trekking or touring is a trip to the inviting Greenhouse Spa, where rejuvenation and renewal are assured. This internationally-acclaimed spa features aromatherapy, Shiatsu massage, thermal treatments, organic facials and a veritable pirate's treasure chest of healthy programs. The Thai massage was terrific and a shipmate loved her reflexology. From both the spa and the gym, you will discover a myriad of free lectures on health and nutrition. And if you're not on the mission I adopted to get fit and shed pounds, you can pursue onboard on any given day bridge classes, cooking classes, mixology, instruction, art auctions, casino fun, salsa classes, and of course, a mélange of shopping.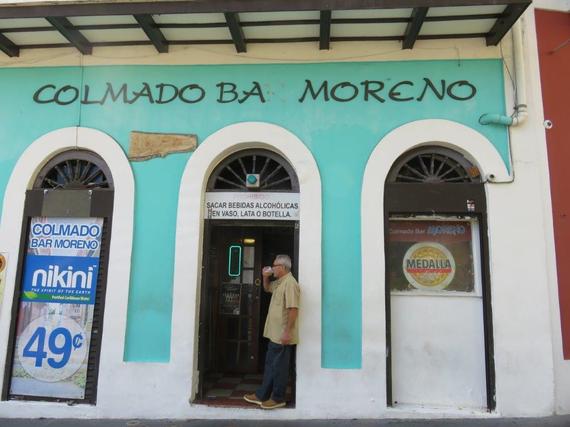 The same expansive menu of opportunities exists when it comes to nightlife. It's almost overwhelming! Tonight I chose Adagio for classical violin and piano. But I'm tempted by the Blues Show at B.B. King's, or the piano bar sing-along. The high-octane, high stepping broadway revues, comedians and magicians performing nightly are legendary. After the show, I may stroll over to the intimate alcove bar for some torch singers to serenade me until the wee hours. Suited for royalty, the WESTERDAM is a romantic rich parfait of original artwork, brass and teak decks, global antiques, cozy alcoves and spacious luxurious staterooms.
GASTRONOMY
On this trip, I'm sticking with the spa menu or light cuisine as much as possible, since I'm trying to diet. But the internationally-known gastronomy is sizzling and diverse. There are numerous venues to choose from. I cherish the Pinnacle Grill with its glittering décor, white glove service and scrumptious catch-of-the-day. Since I'm a weight-watcher gourmand, I'll have the fish "sans sauce" and skip the strawberries flambé or bananas Foster. Don't miss the Canaletto, another specialty restaurant featuring divine Italian homemade pasta and sauces. The tiramisu was my only indulgence. The plush formal dining room features stunning artwork, antiquities and crystal chandeliers. Plus you may choose "open seating" so you can dine when you want or select a specific time reservation.
ADVENTURE GALORE
This cruise showcases some sizzling and vibrant islands: Turks and Caicos, Puerto Rico, St. Thomas and The Bahamas. Here is a sampling of the Ports-of-Call:
PUERTO RICO
From museum exhibits and magnificently preserved art and architecture to vibrant festivals and fairs, the splendors of Puerto Rico, past and present, are waiting to enchant visitors. Visitors can go back in time and re-live long gone Puerto Rican eras through gifts left behind for exploration. Puerto Rico's rich history and authentic Latin Salsa culture are waiting to be explored.
The natural beauty of the area is complemented by the vibrant, scintillating mixture of multi-cultural Puerto Rico...Tainos and Carib Indians, Spaniards, European and Africans. The result is a getaway with a warm bienvendidos...a welcome that will touch your heart and soul.
To know Puerto Rico is to know Puerto Rican cuisine, a mainstay of the culture. The tantalizing gastronomic extravaganza is a delightful way to experience comida criolla, world famous rums and island creations by some gifted chefs. A luscious ecstasy of recipes, a mélange of seafood and richly aromatic flans, ceviches and mofongos are part of the offerings. I cherished the camerones and pungent coffees. Pairing traditional with gourmet spices and presentations is but one unique approach. Sizzling, scintillating and pulsating describe the gastronomy, culture and salsa dancing. Try combining cutting-edge cuisine with cutting-edge ecotourism for a divine picture complete in every way. Even if you are dieting, you must experience the cuisine!
A stroll down Old San Juan's cobble-stoned streets reveals marvelous colonial buildings, centuries-old fortresses and restored architecture. Old San Juan's walking tour of "must see" attractions reflects Puerto Rico's historical past, although it is clear to visitors that contemporary life also flourishes in this well-preserved seven square block region of San Juan. In Old San Juan, visitors will encounter La Princessa, which at one time served as a prison, and La Fortaleza, the official residence of the Governor of Puerto Rico. Built in 1540, La Fortaleza is the oldest functioning executive mansion in the United States. Another of Old San Juan's historic treasures is the Castillo de San Felipe del Morro, or "El Morro" Fortress. From this site, strategically built on the San Juan Bay, soldiers fought off attacks by both the English and the Dutch.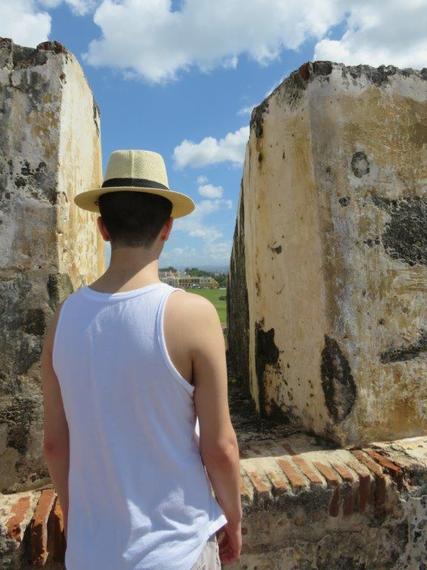 TURKS AND CAICOS
Notorious for decades as a pirate hideaway, Turks and Caicos is characterized by aqua-marine water, bountiful sea life and welcoming hospitality. Grand Turk is the capital island in the string of islands, with infamous names such as Parrots Cay, where pirates and seafarers from Europe stopped on major trade routes. World-class snorkeling and abundant marine life attract tourists from around the globe. I found outstanding opportunities for photography and total relaxation.
Meandering paradise coves and inlets embrace your water sport desires. Cutting-edge sparkling diving, snorkeling and ecotourism rub shoulders with succulent gastronomy. A romantic sunset horseback ride on the beach showcases a panoramic view of this little slice of heaven from a gallop.
With a rose-hued sunset, it's our last night at sea. I know I'll be back for refreshing my heart and soul! And to guarantee memory insurance for years to come!