On the fifth day of searching for two fugitives who escaped from a maximum security prison in upstate New York, officials said they are investigating every lead.
Gov. Andrew Cuomo (D-N.Y.) held a joint press conference Wednesday with Gov. Peter Shumlin (D-Vt.) in Dannemora, New York, where convicted murderers David Sweat and Richard Matt escaped from the Clinton Correctional Facility over the weekend.
"We don't know where they are or where they've gone," Shumlin said.
Both governors said they'd received a tip indicating the killers may be headed for Vermont.
"We have information that suggests that [they thought] New York was gonna be hot, Vermont was gonna be cooler in terms of law enforcement," Shumlin said.
Authorities in both states have ramped up cooperation and information sharing, officials said at the press conference.
"We need to find these escapees," Cuomo said. "They are dangerous men. They are murderers. There's no reason to believe they wouldn't do it again."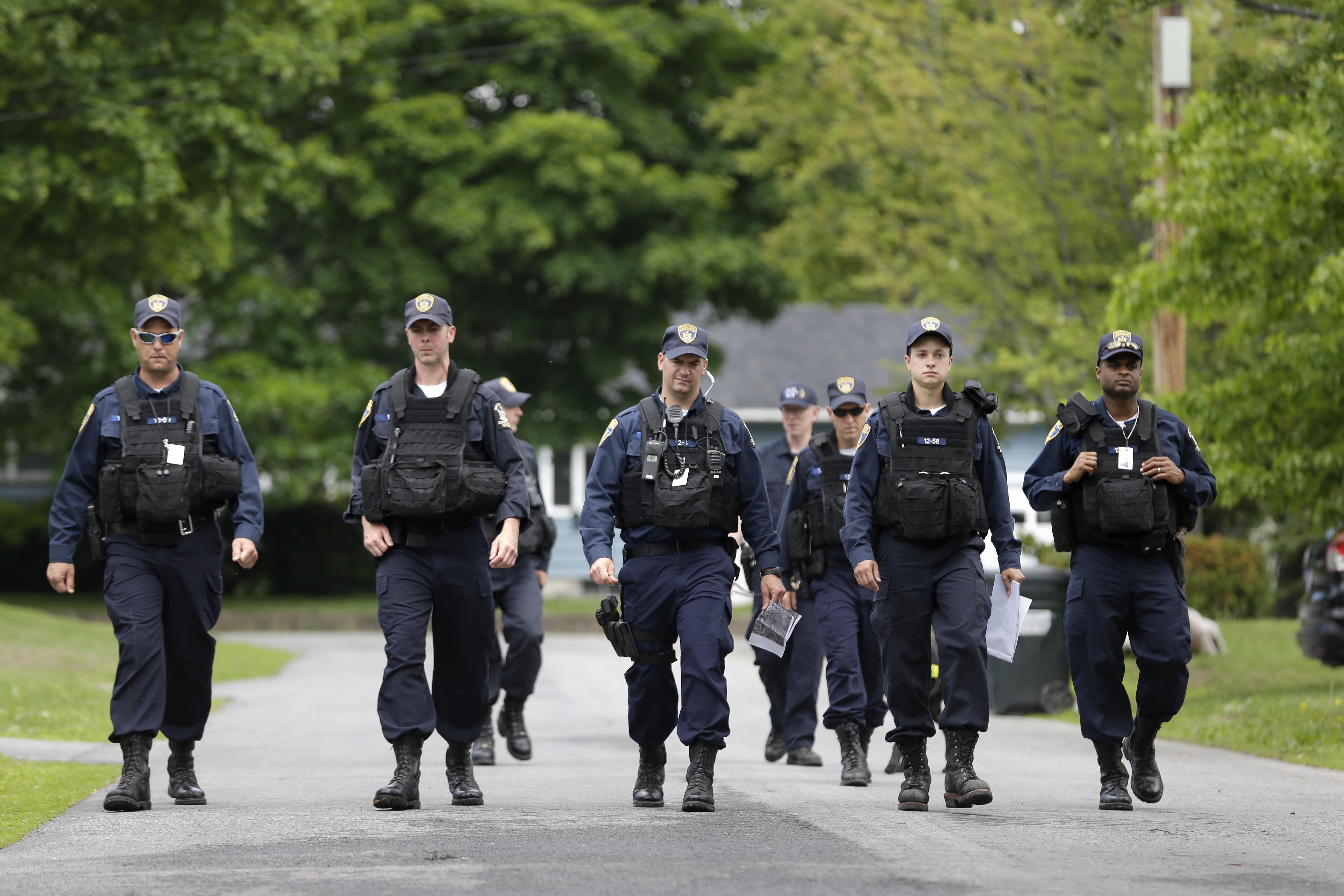 Law enforcement officers walk the streets in Dannemora, New York, as they search houses near the maximum security prison where two killers escaped using power tools, June 10, 2015. State police said the fifth day of searching will entail going from house to house in Dannemora, where David Sweat and Richard Matt cut their way out of the Clinton Correctional Facility. (AP Photo/Seth Wenig)
Police have already searched houses in Dannemora, and on Tuesday, officers expanded their search to Willsboro, New York, a town about 40 miles south of the prison. Beau Duffy, a spokesman for the New York State Police, told The Huffington Post at the time that law enforcement was investigating a lead in the case.
Authorities said they will continue intense searches in Dannemora and in New York's Essex County, where Willsboro is located, Time Warner Cable News reports.
Authorities have received more than 500 leads in the case, said Joseph D'Amico, superintendent of the New York State Police, at the press conference.
"We are thoroughly investigating every one," he said.
The two fugitives used power tools in their prison break, and worked their way through a series of catwalks and tunnels in an elaborate escape route. Cuomo told the "Today" show earlier this week that the pair, who were discovered missing on Saturday morning, "definitely had help."
A woman who worked at the prison was questioned by police as a possible accomplice, Reuters reported Monday.
Matt, 48, was serving a sentence of 25 years to life for the kidnapping and beating death of his boss on Dec. 3, 1997.
Sweat, 34, was serving a sentence of life without parole for the shooting death of a Broome County sheriff's deputy on July 4, 2002.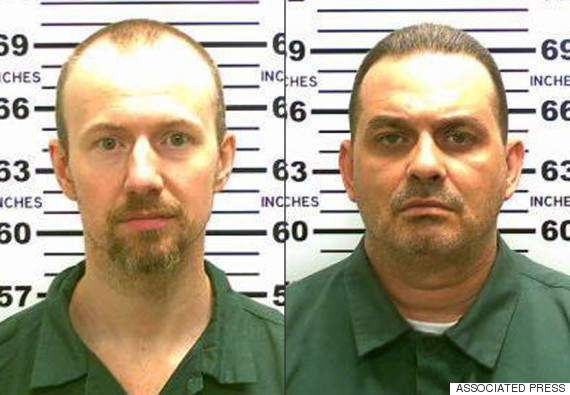 This photo composite made from photos released by the New York State Police shows escaped inmates David Sweat, left, and Richard Matt.
Like Us On Facebook |

Follow Us On Twitter |

Contact The Author
Related
Before You Go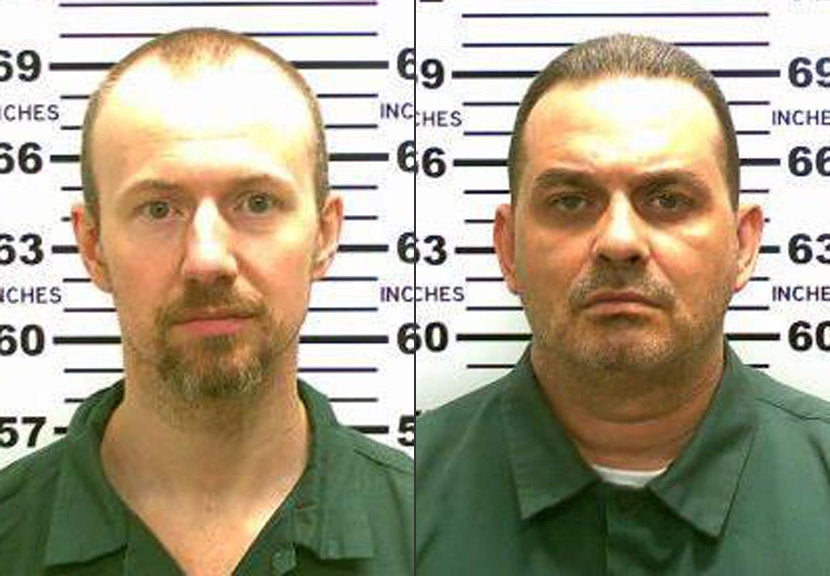 Escaped New York Murderers
Popular in the Community