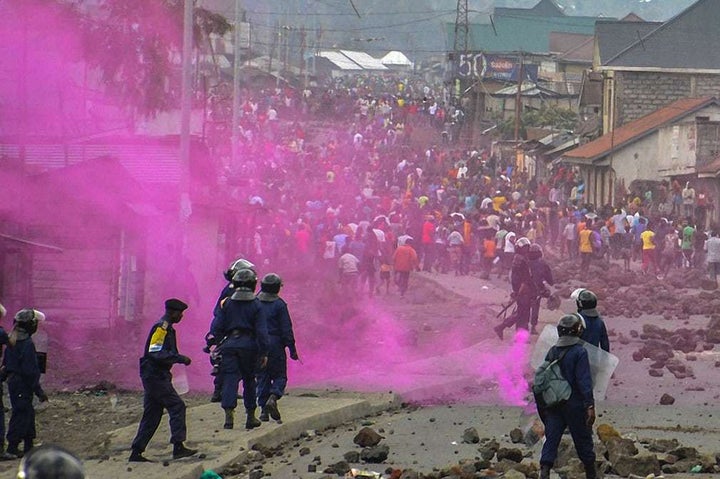 For more than five years, beginning in 2001, I served our nation outside the United States, in Europe and Africa, as the FBI's Legal Attaché in Paris – the first woman to hold that position since the establishment of the office in 1944. Our office had regional responsibility for 24 nations, 22 of which were Francophone countries in Africa. The territory extended south to the Democratic Republic of the Congo (DRC). Some of my colleagues in these nations had great respect for the rule of law; many did not. This experience also gave me a front row seat to the status of women in much of the world.
My first trip to the DRC was in June of 2002, while the nation was still embroiled in what is referred to as the Second Congo War and Africa's "first world war". The DRC has had the dubious distinction of being the rape capital of the world, based on a widely quoted 2010 report with approximately 48 rapes per hour. A piece written in May of 2016 suggests this may be changing, but the reality is that the DRC remains a very dangerous place – particularly for women and girls. The UN Development Program (UNDP) 2016 Human Development Report ranked the DRC 176 out of 188 countries on Gender Inequality. Only 14.5% of women over age 25 had "some secondary education".
The United Nations Sustainable Development Goals (SDGs), also known as "Transforming Our World: the 2030 Agenda for Sustainable Development" are a collection of 17 interrelated goals set forth for the world. SDG 5 seeks to achieve gender equality and empower all women and girls. It expressly includes a pledge "to eliminate all harmful practices, including child, early and forced marriages." The DRC has committed to contributing to the SDGs.
The United States has welcomed many from the DRC, seeking safety and security for themselves and their families. We have welcomed women and girls who faced highly uncertain futures if they remained in the country. Despite their UN commitment, the DRC continues to have widespread forced marriage. Although this may seem like something that happens "over there", the practice impacts women and girls in the U.S., who left the DRC precisely because of the fear and reality of forced marriage.
Meg Webster is a talented and passionate woman I met in Portland, Maine, while we were both supporting Mufalo Chitam, who created the state's first conference for and with immigrant women, called Empower the Immigrant Woman. Meg is a superb storyteller and humanitarian. She conducted interviews and filmed Empower's first trailblazing women; her film is entitled, "Out of the Shadows: The Immigrant Woman". Recently Meg spoke with me about a young woman she met who had fled the DRC because she was about to be forcibly married to a 55-year old man she did not know. This is a guest post by Meg following her interview of the young woman she calls "Asha".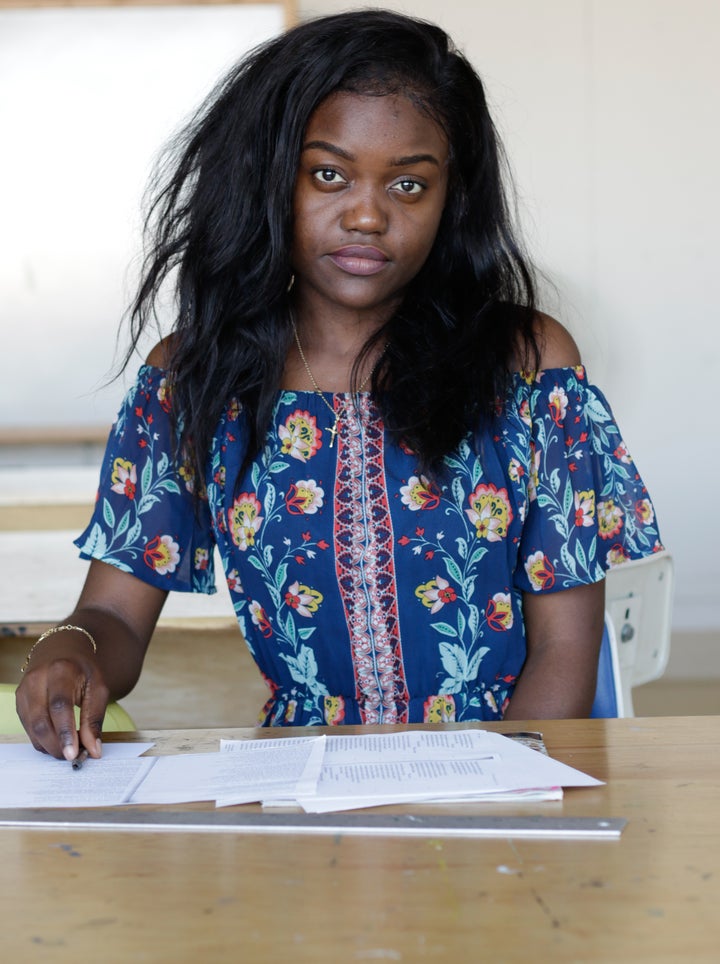 "It happened to me when I was 18. They came to claim me" Asha, 22 now, tells me from across the kitchen table of her Portland, Maine apartment. Her friend, who she now refers to as sister, stands above her weaving Brazilian extensions into her hair. Light from the small window across the room illuminates her wisps a fiery amber gold- the only light in the room. The bulb broke just this morning, they tell me, apologetically through warm smiles, extending a basket of smoked turkey tails to taste.
"They arrived in traditional dress," she tells me, "covered in African rafias." They held something in their hands - something to represent their power. Her uncle was among them- their family leader. 'We see that our wife has grown into a mature woman.'" Asha looks at me wide-eyed, "That's literally what they said," she says, "'our wife' 'and it's now time for her to come with us.'"
Asha belongs to an ethnic group, the Yansi people, for which forced marriage is customary, arranged by family leaders. The Yansi group is one of the over 400 subgroups that fall under the larger umbrella of the Bantu peoples. Essentially those who are chosen are captured and forced to live with their new and unfamiliar spouses when the time comes. Asha resided in the Democratic Republic of Congo at the time, where the United Nations Population Fund reports that over a third of marriages are still forced and occur before an individual even reaches the age of 18. Though it's now Congolese law that "both parties must consent to being married," human rights groups report that due to an under-resourced and corrupt legal system, rule of law is rarely enforced. If one refuses, they're often shunned by their entire families and communities. They're threatened, physically beaten and/or raped, mysteriously go missing, or are killed. And there's little to no protection from government authorities. "It's terrifying" Asha asserts, "you don't have a choice, really. If you try to refuse, that's when the consequences come..."
Asha was told she was to marry a 55 year old man she'd never met, and just a year prior, they had come for her eldest brother. "The leaders might decide the moment you're born, but you may not find out until the day they come for you." This was the case for Asha and her brother. It's not entirely uncommon a Yansi family go unscathed by this tradition either. "I think this is what my parents thought" Asha reflects, "My father is well respected, so we thought maybe they'd spare us." She pauses a moment to reflect on the seemingly arbitrary nature of it all, "I mean, there are five of us children, so why just my eldest brother and I? And why a man who's 55?" She sighs, "I really just don't know..."
When they came for her brother, he refused. Asha remembers her parents pleading with the family leaders, offering money, anything they thought they'd accept, but the leaders remained resolute. They declined offers and came regularly. Eventually, they stopped coming, but their departing words were, "don't come asking when the consequences come." Her brother died mysteriously in his sleep just months later. Though a thorough investigation never followed (not uncommon in her province), Asha and her family remain convinced he was poisoned.
The following year, when they returned for Asha, her parents opted for another plan. Asha describes her parents as "the lucky ones," having been liberated by education. Despite government initiatives to promote education , Congo, of all the African countries, has the second largest out of school population at 3.5 million children. Teacher salaries are extremely low and parents are expected to pay out of pocket to augment these wages. If one child shows promise at a young age, they're often chosen as the one in the family who can continue education. In return, they must provide for the rest of the family. They become the financial rock. "This was my father." she says. Both her parents were recognized early on for their sharp and inquisitive minds. Her mother studied French Literature and her father, Agriculture. Though their own marriage was arranged, they grew up as childhood friends. "I think they felt like knowing each other so well, being within a close age range was kind of correct in a way. I think they want the same for their children."
Asha was in her first year of University studies when they came for her. She had dreams of becoming an engineer- to become one of the still less than 10% of women that comprise the global engineering workforce. "I would always envy when I watched on TV how beautiful other countries were. I thought why can't we have such buildings like this? Why can't we have that beautiful long bridge? And that's when it came to me. I thought, I want to be a part of the people who change this country, who bring development. I want my children and grandchildren to point and say, 'hey, my mom made that!"
At first, she didn't realize the family leaders were there for her. Being the youngest, she thought they'd come for one of her siblings. They arrived late afternoon, and she watched from her bedroom window feeling both fear and rage. How could they come again so soon? She made her way to the living room and braced herself for the news. She will never forget the moment her uncle looked directly into her eyes and said "I believe you're ready." The family stood silent, frozen, together in the living room. Asha recalls her voice being meek, barely audible when she finally spoke. "Ready? What do you mean?" She knew of course, but was too afraid to say anything else. And in this manner, she was declared "wife." She remembers that before leaving, her uncle laughed, turned toward her parents and said "we'll come back." "That last sentence, it just broke me" Asha says, "I thought, this is going to be the same as it was with my brother, exactly the same…" No one spoke about the incident until around 2:00 am. "I remember my mother coming into my room and wrapping her arms around me. She just kept whispering, 'We're gonna fix this, baby. We're gonna fix this. Don't worry. We're gonna fix this.'"
Things moved quickly. The day Asha got her visa for the U.S. was the same day she got her final exam results to continue studies in Congo. They Google searched "cheapest colleges in the U.S." found one in Houston, Texas, where she happened to have a connection, and they hit the ground running. Her parents borrowed money from friends, family, anyone they could. She sent transcripts, applications, set up visa interviews, and was on a plane to Houston within months.
Asha now lives in Portland, Maine. She arrived in February 2017. Evading forced marriage is only one of the hurdles she and her family have faced and continue to face. In September 2016, when the nation's electoral authority announced they were pushing the election to 2018, her family home was attacked by members of the opposition party. Though her parents don't actively support the current president, their municipal positions made them targets of these uprisings. Her father was the only one home when a group came to their home. They broke windows, doors, furniture and left him badly beaten. She knows her parents don't tell her everything, "but I'm old enough to know things aren't okay." Her parents fled their jobs, their home and went into hiding, where they still remain.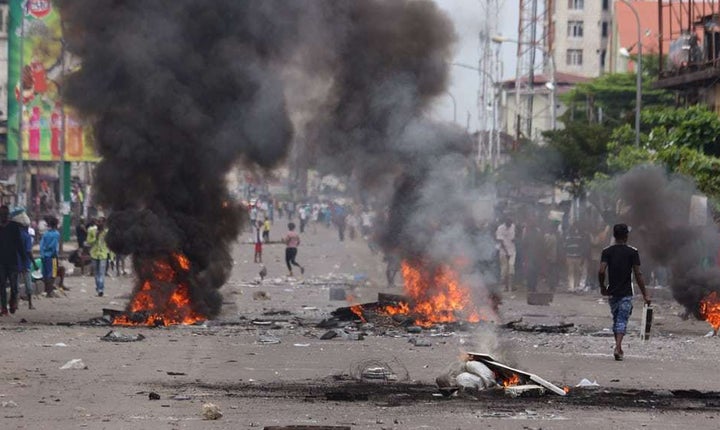 Asha was enrolled at a community college in Houston at the time. Unable to continue payments, she dropped her courses. "My parents couldn't send me even a dime. What could I do?" Congo was no longer an option either- it was too dangerous for her. She eventually connected with a family here in Portland from the same Congolese Province. "They took me in with such warmth, openness, and kindness," she tells me, "I consider them family." Her new home is humble in size- two to a bedroom, where every bed, dresser, and closet is shared. "If it weren't for Maine, I don't know if I'd be alive right now. Coming here has given me hope again."
Asha still dreams of building bridges that wind in and around beautiful landscapes. She's enrolled in Southern Maine Community College's pre-engineering program with the goal to eventually transfer into a Bachelor's engineering program. "I can definitely say my dreams have changed though" she tells me. "I always knew I wanted to be successful, make my parents proud, finish school, but it was different then. [My parents] have put their lives in danger so that I can be safe. I think about them a lot more now. I just feel if everyone in my family is safe, then I can be...at peace with myself, you know? That's something I carry every day. Success is a must for me. I don't have room to fail." She pauses, then continues, "I know it will all be even more beautiful that I fought for it though."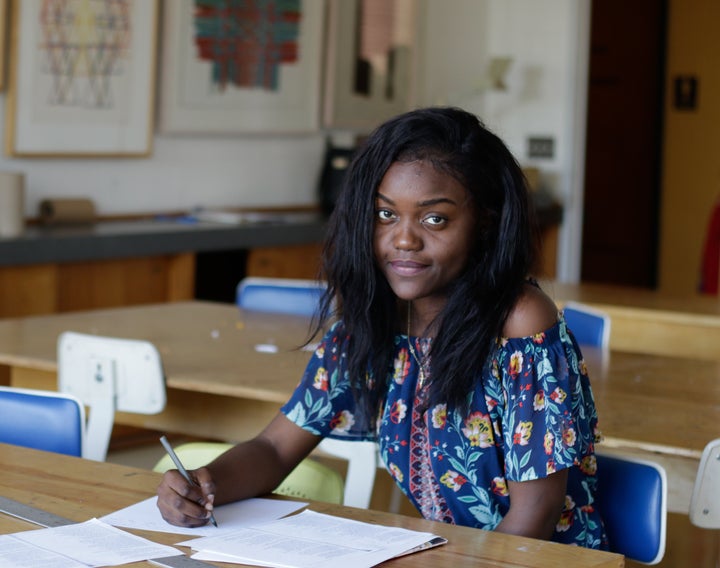 Through Asha's eyes, America is a place that's welcomed her with gracious warmth and kindness- a safe haven; a place her dreams can manifest. It's also a place where hateful divisive speech is becoming normalized and discrimination founded on superficial and unchecked biases is growing pervasive. Policies are being implemented that have the power to crush dreams like Asha's in an instant. It's impossible not to feel Asha's boldness, not to feel her fierce determination when in her presence. It's impossible not to believe in her incredible abilities. But it's also difficult not to see all that threatens that, still. Let us continue to fight for the world seen through Asha's eyes.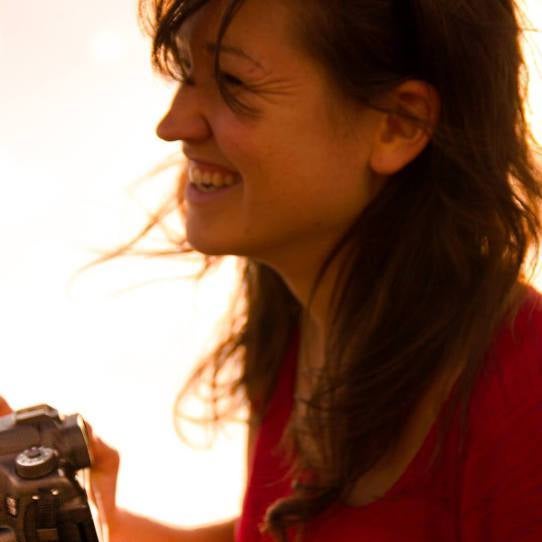 Popular in the Community