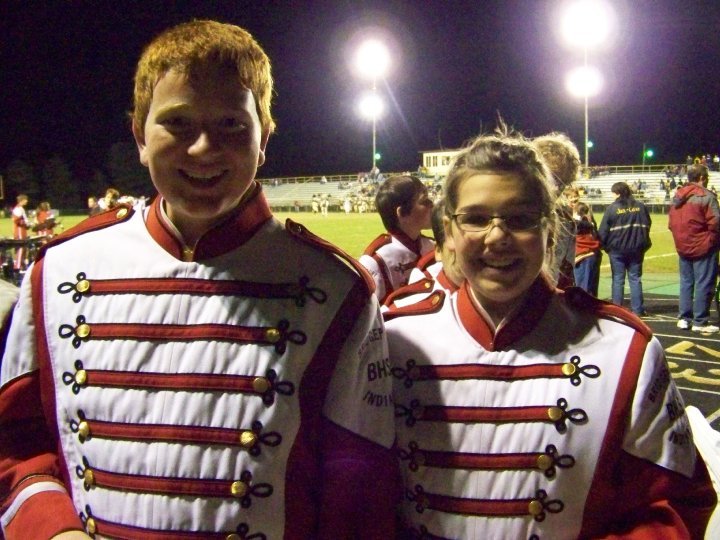 Michael Cunningham with his best friend, Hallie, one of this year's Electric Shock Drowning victims.
(photo courtesy of Kevin Cunningham)
As a kid growing up in Atlanta, Georgia, I never thought twice about jumping into the fresh (albeit muddy) waters of Lake Lanier when we went there. In the 60's and 70's, powerboats were pretty basic, lacking latte machines and the slew of other appliances found on many boats and yachts today.
When a friend of mine became a fan of the Electric Shock Drowning Facebook page, I clicked on the link expecting to learn about a new alternative band. Instead, I learned about an invisible killer in fresh water that most frequently strikes near boat marinas where a boat or a nearby electrical appliance may be leaking voltage into the water.
I wondered why I'd never seen a story about Electric Shock Drowning (ESD) on "60 Minutes" or "20/20". Kids, adults and pets have been dying and getting injured from ESD since the mid-1980's, but only boating magazines have addressed this very real threat.
Many cases of ESD are believed to go unreported because electrocution isn't a cause of death that a coroner or medical examiner typically considers in a drowning death.
When I was in Dallas, Texas over the 4th of July holiday, I tried to raise awareness about ESD, but my cautionary tale fell on deaf ears. Since Texas has many manmade lakes, I thought people should be aware of the risk of swimming in fresh water near powerboats. Since I couldn't cite any coverage by any major news outlet, people preferred to concentrate on beer, wine and celebrating freedom rather than learning about ESD.
Kevin Ritz lost his son Lucas to ESD on August 1, 1999, when Lucas was electrocuted while swimming at a fresh water marina on a tributary of the Willamette River near Portland, Oregon. The sad thing is that all the water safety precautions the Ritz's knew to take were in place. Lucas and his two brothers were swimming with life vests on, closely supervised by both parents.
"As Lucas approached the ladder to get out of the water, he let out a loud gasp, immediately rolling onto his back in his life jacket, apparently unconscious. Sheryl (Lucas' mother) yelled to the other kids to help him and jumped into the water herself. As the kids approached Lucas, they felt a slight tingly sensation in the water and immediately backed off. Upon hitting the water downstream from Lucas, Sheryl's extremities went numb, and she experienced extreme difficulty moving her limbs, which, at the time, she attributed to fear," wrote Ritz in a detailed account of Lucas' preventable tragedy in Seaworthy magazine last year.
Although his mother managed to pull Lucas to the dock where others helped get him onto the dock, they couldn't revive him and CPR was unsuccessful. Lucas Ritz was 8-years-old, and his death could have been prevented:
If an Equipment Leakage Circuit Interrupter (ELCI) had been installed on the power boat that leaked voltage into the water where Lucas was swimming. It would have interrupted the circuit kept any electricity from leaking into the water; or
If the marina ahead of the boat's shore power had been equipped with a Ground Fault Circuit Interrupter (GFCI) breaker. Even 10 mA of current would have tripped the GFCI and stopped any electricity from entering the water.
Lucas' untimely, tragic death led his father in a new career direction. Instead of continuing to sell boat gear to cruisers, Kevin Ritz began learning everything he could about ESD. He became a certified marine electrician and makes presentations around the country raising awareness about ESD and encouraging people to demand Congress and/or other authorities require that all power boats have an ELCI installed to prevent electrical shorts, and every boat marina has Ground Fault Circuit Interrupters (GFCIs) at all electrical hookups so fresh water around marinas is safe for swimming or even sticking a foot or hand in without risking electrocution.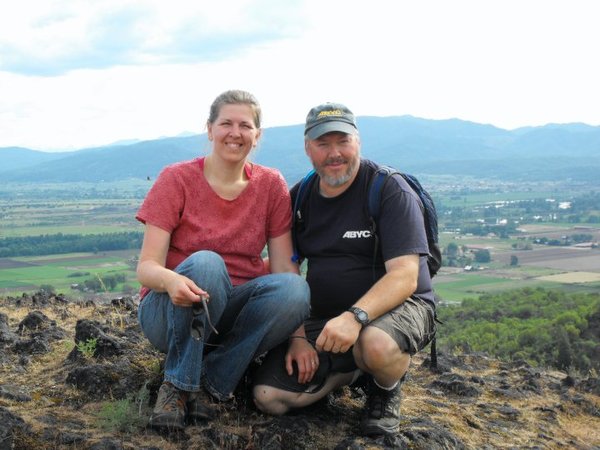 Sheryl and Kevin Ritz
(photo courtesy of Kevin Ritz)
The National Fire Protection Association (NFPA) is the U.S. organization responsible for keeping our homes and offices safe from both fire and electrical hazards. Ritz says, "The NFPA requires GFCIs in every location in the country near fresh water (from our bathrooms to our Jacuzzis) except on boats, in marinas and in rivers with fresh water irrigation pumps."
Electric Shock Drowning doesn't occur in salt water because salt water is a better conductor of electricity than the human body. Fresh water, however, doesn't conduct electricity, but mammals do. If people or their pets swim in fresh water that is electrified by a boat or other machinery leaking voltage, they can be electrocuted.
Kevin Ritz says, "When our skin is dry, it has 1800 ohms of resistance, but once we are in the water, our resistance drops to 300 ohms, so it takes only 50-100 milliamps to kill you -- that's less power than it takes to turn on a light bulb! Boats are typically leaking 6 amps or 6,000 milliamps which jolts us like an instant ventricular fibrillation when we are in the water."
On land, Ritz has been shocked dozens of times with 120 volts. People are very vulnerable to electricity in the water. Ritz told me that in many ESD cases, the initial victim will survive and the rescuer who jumps into the water to save them gets a higher dose of voltage and drowns.
Recent incidents include:
On May 29, 2010, Michael Cunningham became an ESD victim when he reached for a ladder on the houseboat that he had been swimming behind. He was instantly electrocuted. It was later determined that the houseboat had been leaking electric current into the fresh water at Stonewall Jackson Lake in Weston, West Virginia. Michael was 15-years-old.
On July 10, Beth Waite experienced electrical shock while swimming behind a houseboat in Green River Lake in Kentucky. When her boyfriend, John Childress tried to rescue her from the jet ski boat ramp at the back of the houseboat, he felt a strong shock and asked Bobby Gullett, the houseboat's owner to call 9-1-1 and turn off all electricity on the boat. After turning off the power, Gullett jumped into the water to rescue Beth and became incapacitated by electric voltage still flowing through the water. Both Gullett and Waite received emergency medical care. Electricians determined the houseboat was leaking electricity into the fresh water lake.
On July 31, a father and his two 13-year-old sons were shocked, but survived, in Lake Champlain in Vermont.
On July 25, Zachary Crays lost his life to ESD in Lake Freeman in Carroll County, Indiana. He was 13-years-old.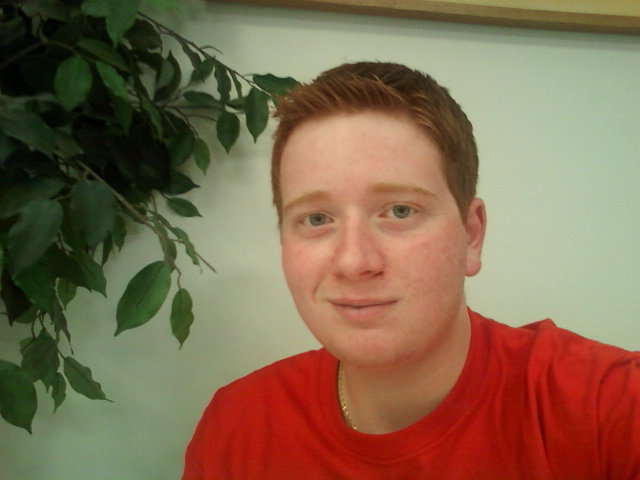 Michael Cunningham killed by Electric Shock Drowning on May 29, 2010.
(photo courtesy of Kevin Cunningham)
Michael Cunningham's father, Kevin is an active member of the Electric Shock Drowning Facebook page as is Elise Lutrick. She lost her son, Ken, to ESD on September 12, 2004. He was 16-years-old. "Ken was out with a group of boys after church. They were fishing and then went swimming at the Main Harbor Marina at Ross Barnett Reservoir in Jackson, Michigan. When Ken reached for the ladder on the boat, that turned out to be leaking voltage, the ladder was electrified, and Ken was electrocuted," says Lutrick.
Please be wary of swimming in fresh water near a marina unless you ascertain that the marina has installed GFCIs to prevent ESD events.
You can help raise awareness about ESD by doing any or all of the following:
"Like" the ESD Facebook page and check it for updates on ESD incidents.
If you do nothing else, please write on the NFPA's Facebook Wall requesting they take action to make boats, boat marinas and river areas with electrical equipment safer.
Write on "60 Minutes'" Facebook wall to encourage its producers to raise awareness about the danger of ESD in fresh water. I plan to place a link to this story on their FB wall.
Related