As you likely well know, nipples are not welcome on Instagram and Facebook. Sorry -- I mean women's nipples. For some odd reason misogyny, mainstream culture has labeled women's breasts, or at least the tips of them, as graphic, inappropriate and too sexual. Even Olympia's. And Venus of Urbino's.
In response, Rotterdam-based artist Esmay Wagemans is protesting Instagram's censorship policy in the most beautiful way. The method is simple, yet genius: cover up your nipples with -- wait for it -- other nipples! In her "Second Skin" series, Wagemans crafts stunning nipple casts from a self-developed latex, reminiscent of the fleshy textures of Eva Hesse.
The unusual garments allow the wearer to show nipples without actually showing any skin. Ergo, by the theory of Instagram Community Guidelines, no censorship. "I really like the design of it myself because it is located exactly at the crossing line of nudity and non-nudity," Wagemans told The Creators Project. "If you look at it a little longer, you'll eventually start asking yourself: is what I'm seeing nudity?"
"Look, if you're not portraying breasts in an erotic or pornographic way, I think everyone should be able to see them, even children. By withholding those kinds of 'normal' nudes from young teenagers, you're still presenting the female body as something sexual. That's simply not beneficial for anyone. Within that abstinence, the idea of the body starts being seen as something separate from the woman. It's right there, where the objectification starts."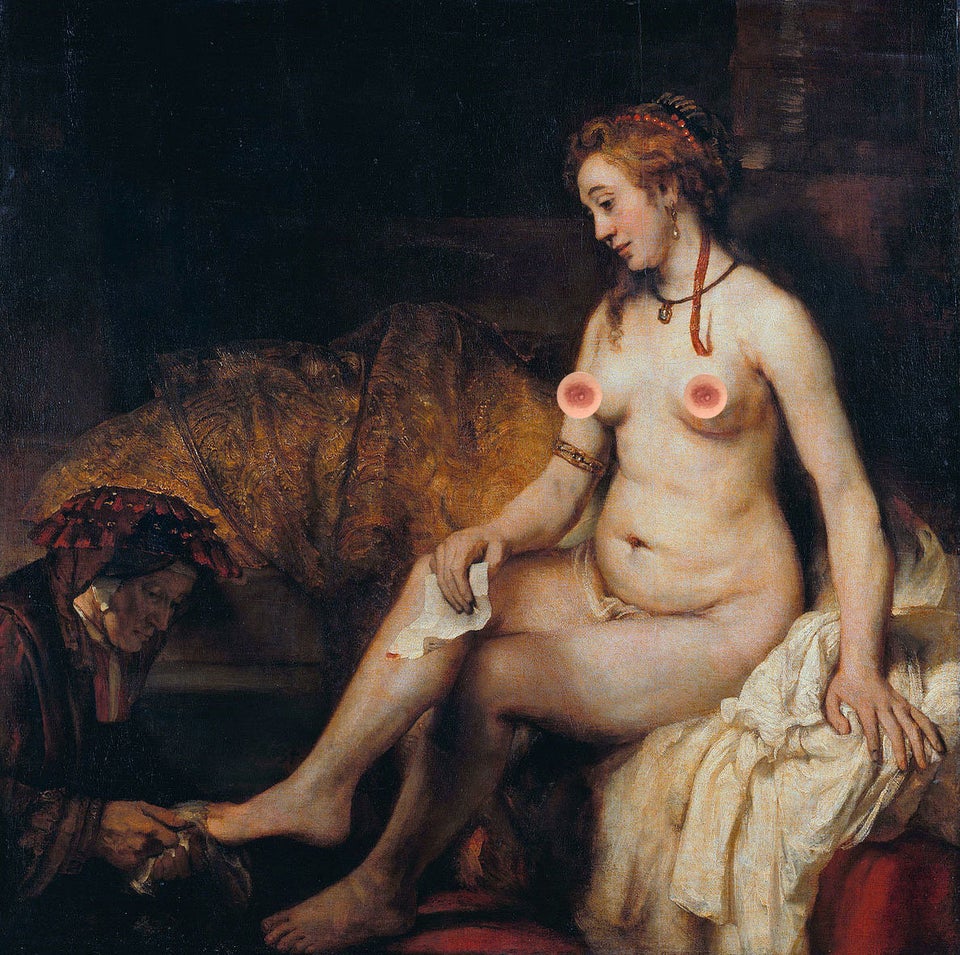 Art History With Male Nipples