Bringing back the aesthetic delight of early analog video pioneers, artists like the Vasulkas and Nam Jun Paik come to mind when watching episodes of ESP TV, the project of Victoria Keddie and Scott Kiernan. For several years now they have been breathing new life and love into the gritty, knobby technology of analog video in their live taped series which employs actual people doing things on actual stages and sending the transmission out in the old fashioned way, on cable television.
I had the joy of being a guest performer on the first taping in a loft in Brooklyn, and last week at The Museum of Art and Design. They are getting it together! The retro editing style that emerges from the fingertips behind the controls reignites the sense of immediacy and tactile feel of the early pioneers of video art- and indeed Kiernan and Keddie are devotees and know their video art history.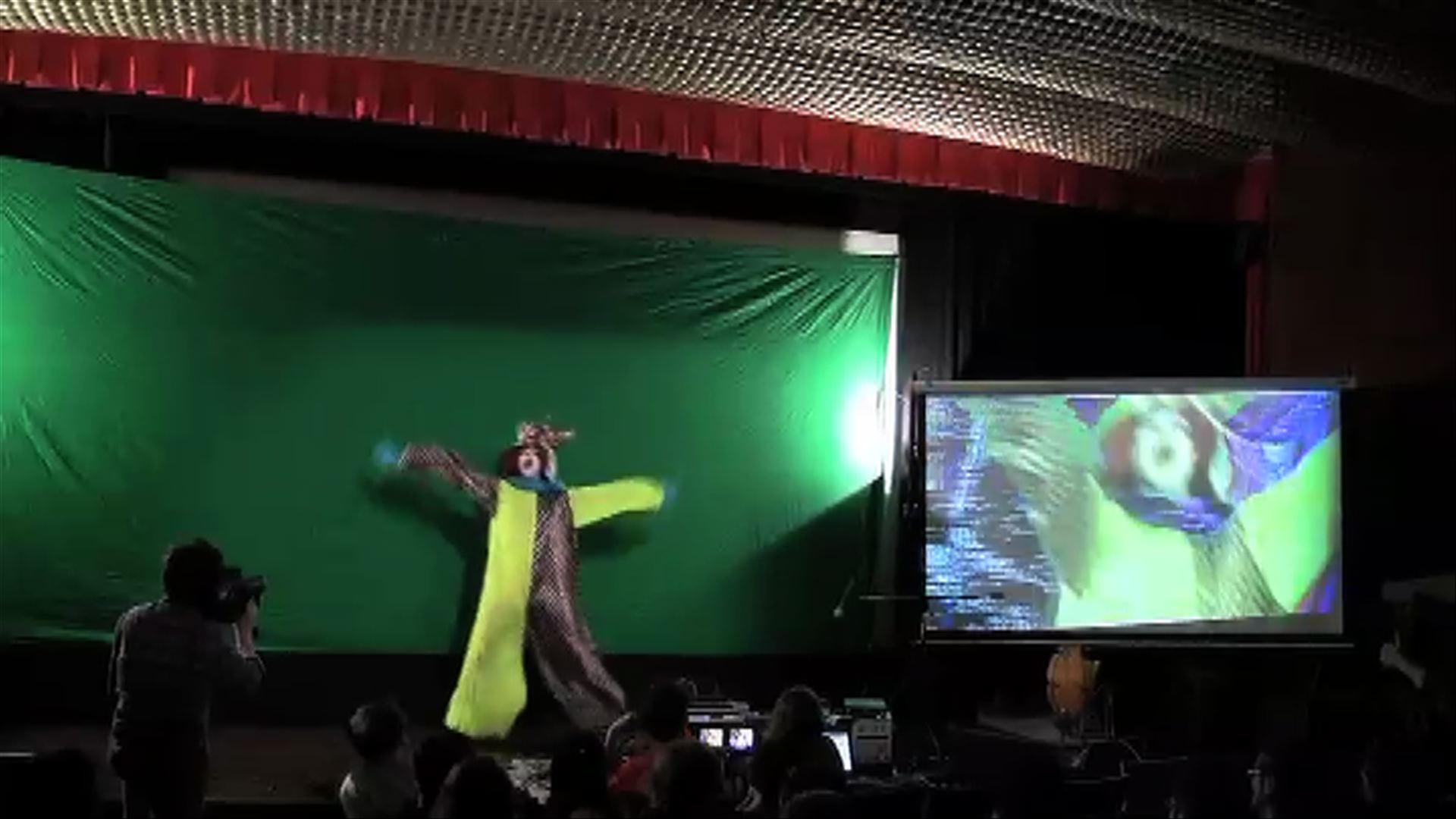 Their individual shows seamlessly weave together performances by local rock bands, experimental musicians, sound artists, performers, dancers and they always have a host. The bill I was on included curated video works from the archives of Electonic Arts Intermix, one of the great houses of the preservation of video art in the Unites States. Historic works by Linda Montano, Martha Wilson and Michael Smith, played back to back with live performers entering and exiting the stage. Green screen in place. Scott and Victoria working the controls and the dapper host, Sam Mickens, a young rocker in his own right.
Just prior to Superstorm Sandy, Printed Matter produced a catalog of all their tapings through in New York -- and their series continues at the Museum of Art and Design through their program called, Live From the Control Room and I can't recommend it enough.
Related
Popular in the Community