Secretary of Defense Mark Esper defended the removal of Navy Capt. Brett Crozier over his letter seeking help for the coronavirus crisis on the ship he commanded, saying the termination is "another example of how we hold leaders accountable."
The Navy's leadership "has a culture of swiftly and decisively removing captains if they lose confidence in them," Esper said Sunday on CNN's State of the Union. "That is not unheard of."
Esper said Crozier's removal was ultimately Acting Navy Secretary Thomas Modly's call, but that it was one he supported.
Crozier was ousted as commander of the aircraft carrier the USS Theodore Roosevelt four days after he asked military authorities for help after onboard sailors tested positive for COVID-19, the disease caused by the coronavirus. The letter was unclassified and was leaked to the media.
The New York Times, citing two Naval sources close to Crozier and his family, reported Sunday that Crozier has tested positive for COVID-19.
Modly told Reuters on Friday that Crozier will be reassigned after an investigation determines if disciplinary action is appropriate.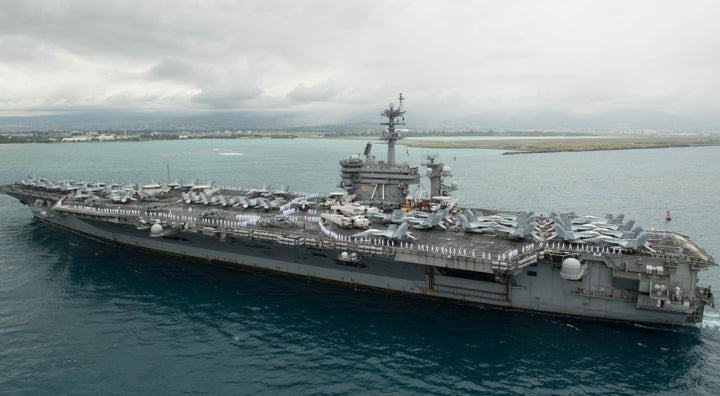 "I thought it was terrible what he did, to write a letter," President Donald Trump said Saturday at a White House briefing when asked about Crozier's firing. "This is a captain of a massive ship that's nuclear-powered. He shouldn't be talking that way in a letter."
In Crozier's plea for help, he said that if immediate action wasn't taken, some sailors could die.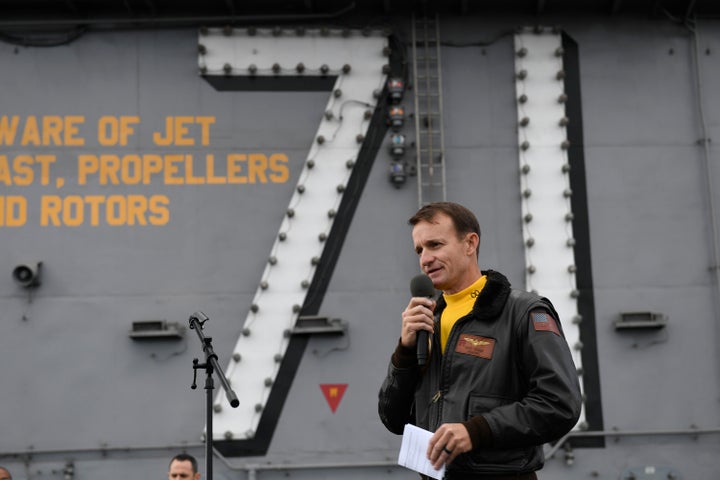 "The spread of the disease is ongoing and accelerating," he said in his letter. "We are not at war. Sailors do not need to die."
Esper, addressing Crozier's concerns on Sunday, said "only" 155 confirmed COVID-19 cases among the close to 5,000 crew members on the aircraft carrier.
"I'm pleased to report that over half of the ship has been tested and only 155 sailors have come up positive. Those (cases) are all mild and moderate. There have been no hospitalizations whatsoever," he said.
A HuffPost Guide To Coronavirus