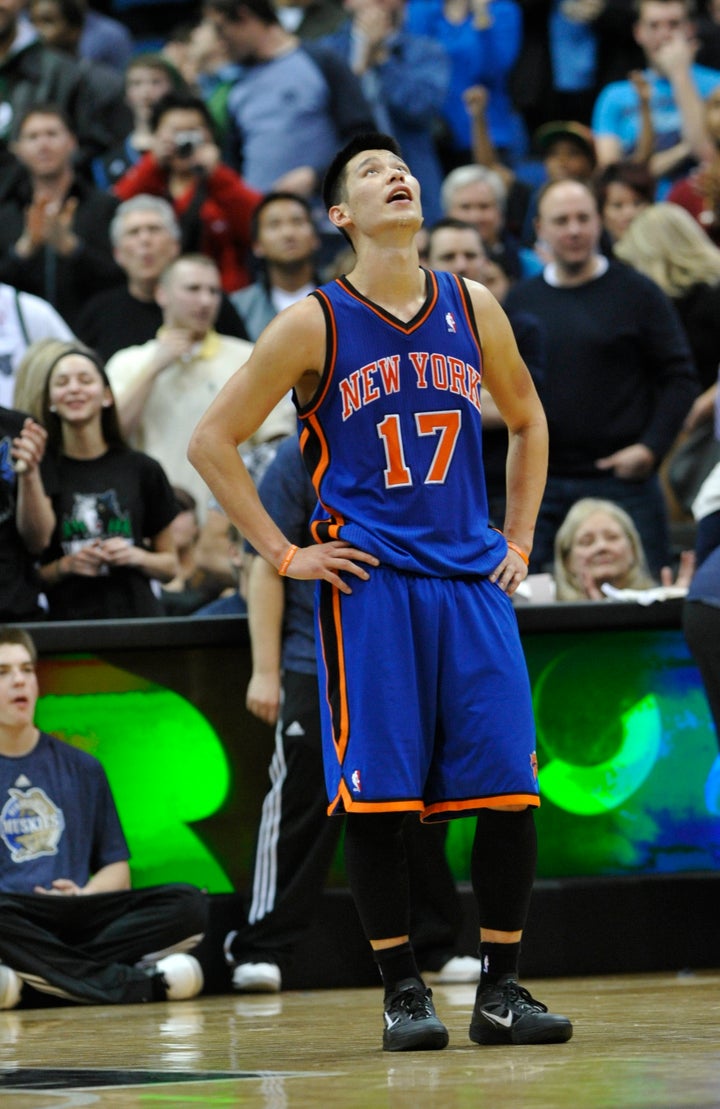 UPDATE: ESPN has fired the employee responsible for the offensive headline "Chink in the Armor." The network has suspended the anchor who also used the phrase, the Associated Press reports.
Though ESPN apologized for referring to Jeremy Lin as "Chink in the Armor" Friday night, an Asian-American civil rights organization isn't satisfied with the response.
In a statement posted its site, the AALDEF said that the term used was "inexcusable" and wants ESPN to apologize on air so that "it is clear to all viewers that this racist language is unacceptable."
The AALDEF offered to meet with the network to help educate its staff and establish procedures to prevent such slurs from appearing in their work.
"The time for apologies is over" the AALDEF wrote. "The media and the general public must understand that racist language and stereotypes used to describe Jeremy Lin are an insult to all Asian Americans, and no one should tolerate their use."
"We are conducting a complete review of our cross-platform editorial procedures and are determining appropriate disciplinary action to ensure this does not happen again," ESPN wrote in a statement on its site Saturday. "We regret and apologize for this mistake."
The incident came just three days after an ESPN anchor used the term "chink in the armor" and one day after the owner of the Knicks aired an offensive image of Lin popping out of a fortune cookie, ESPN published the insensitive headline.
Support HuffPost
The Stakes Have Never Been Higher
Related
Popular in the Community