Disney CEO Bob Iger said Tuesday that people may one day have to buy ESPN content directly from the network or cable company, similar to how HBO fans purchase that programming now.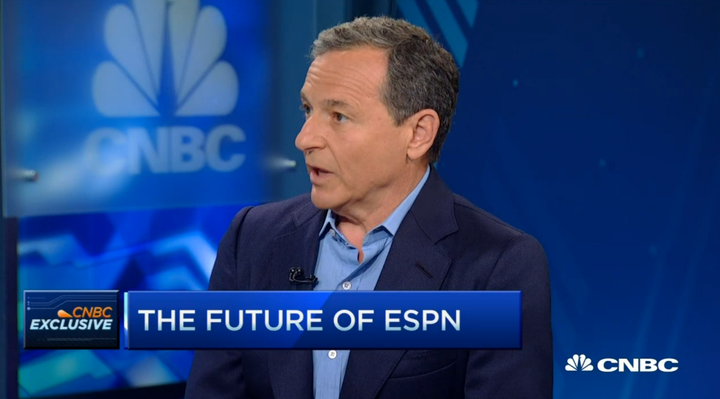 Disney CEO Bob Iger foresees big changes in how ESPN is sold to viewers.  
But don't freak out quite yet. Iger says he doesn't expect such a change to happen within the next five years. "If we end up seeing more erosion in the so-called multichannel [cable and satellite TV] bundle, quality will win out," he said. 
But that exact price would depend on how many current subscribers ESPN could retain in an "a la carte" television pricing environment.  So if only 20 percent of its current customers subscribe, ESPN would have to charge $33 monthly to maintain current revenues, according to Nomura Securities analyst Anthony DiClemente. But if 40 percent did, that price falls to $16. 
Convincing consumers to pay over 12 times that amount would take a shift in attitude, but given the legions of sports fans who watch ESPN products like Monday Night Football, NBA, MLB, NCAA basketball and the college football playoffs, Iger is confident that conversion won't be a major issue. 
"While the business model may face challenges over the next few years, long-term for ESPN ... they'll be fine," he said. 
PHOTO GALLERY
Amazing Sports Photos
Calling all HuffPost superfans!
Sign up for membership to become a founding member and help shape HuffPost's next chapter