ESPN has backed out of its collaboration with PBS' "Frontline" on an investigation into the NFL's response to concussions and brain injuries. The end of the partnership was first announced on Thursday in a statement from "Frontline," authored by executive producer David Fanning and deputy executive producer Raney Aronson.
The partnership between PBS' respected longform journalism series and ESPN's "Outside The Lines" was announced in November 2012. It has included reports published on both media outlet's websites and is set to include a book co-authored by ESPN reporters Steve Fainaru and Mark Fainaru-Wada and a "Frontline" documentary, both titled "League Of Denial."

We don't normally comment on investigative projects in progress, but we regret ESPN's decision to end a collaboration that has spanned the last 15 months and is based on the work of ESPN reporters Mark Fainaru-Wada and Steve Fainaru, as well as FRONTLINE's own original journalism.

Over that time, we've enjoyed a productive partnership with ESPN's investigative program, Outside the Lines, jointly publishing and co-branding several ground-breaking articles on our respective websites and on their broadcast. We've been in sync on the goals of our reporting: to present the deepest accounting so far of the league's handling of questions around the long-term impact of concussions. This editorial partnership was similar to our many other collaborations with news organizations over the years.
Although ESPN and "Outside The Lines" logos and collaboration credits will no longer appear on PBS' League Of Denial and Concussion Watch websites or on the upcoming documentary, the "Frontline" producers confirmed that Fainaru-Wada and Fainaru "will continue to participate in the production and be featured in the documentary." ESPN cited its lack of editorial control as a reason for pulling its logos and any credits.
"Because ESPN is neither producing nor exercising editorial control over the Frontline documentaries, there will be no co-branding involving ESPN on the documentaries or their marketing materials. The use of ESPN's marks could incorrectly imply that we have editorial control. As we have in the past, we will continue to cover the concussion story through our own reporting".
Before You Go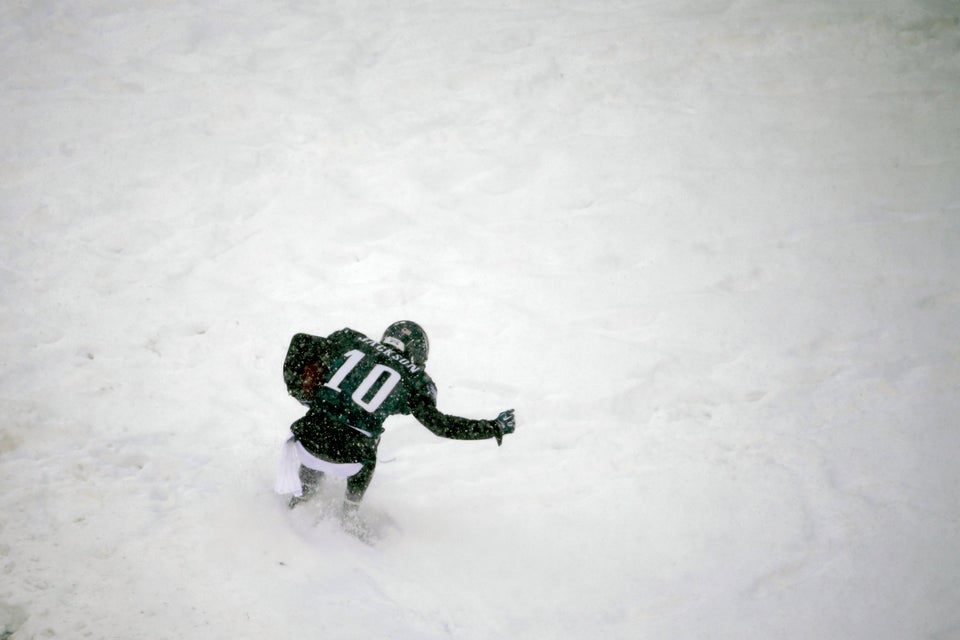 Best 2013 Sports Photos
Popular in the Community