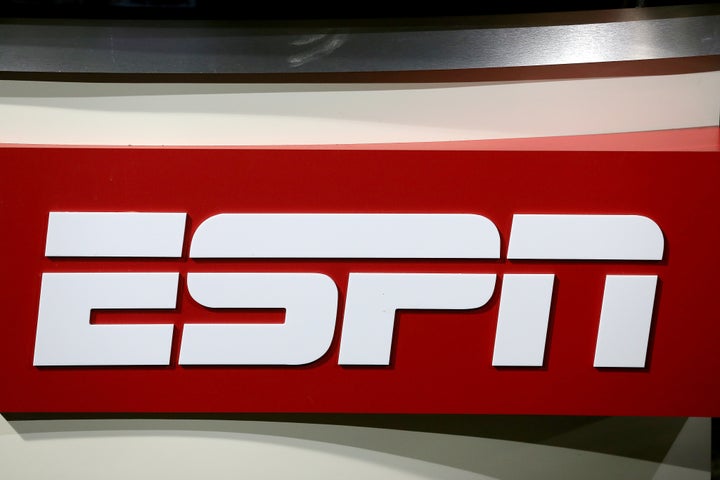 The inevitability of the executioner's ax can't be avoided, but in the case of ESPN and its now-defunct website Grantland, we were hoping it wouldn't be so soon.
When ESPN publicly executed Grantland through its PR department's Twitter account on Friday afternoon, reaction from sports fans and media alike were aligned: It felt like a family member had died. Since its founding in 2011, Grantland has been ESPN's top vestibule for excellent and actual, day-in-and-day-out sports journalism.
After Grantland founding editor and muse Bill Simmons was essentially fired in May, ESPN president John Skipper said that his company was "committed to Grantland and we have a strong team in place." Evidently, as many suspected, this would not be the case long term, but to see Grantland chopped from ESPN within six months of Simmons' departure is a shock.
Simmons built Grantland into a prestigous journalism site, quickly attracting some of the most talented writers across the sports and pop culture spectrum -- a topical intersection that Simmons dominated in his decade-long rise from sending email chain sports columns to running an ESPN property.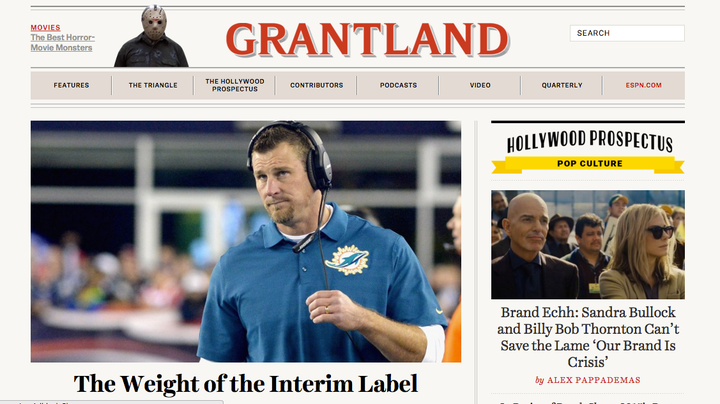 For many, a cursory glance at Grantland's front page would always yield a handful of stories you felt like you needed to read, due in large part to the site's sandbox full of treasured writers and editors. One could argue that, at one point, Grantland employed media's top film critic (Wesley Morris), NFL writer (Bill Barnwell), NBA writer (Zach Lowe) and MLB writer (Jonah Keri) alongside many, many more highly-regarded talents.
Employing all of these first-class writers and editors, however, has apparently proven too costly for ESPN. Owned by the publicly traded Walt Disney Company, the never-ending pressure to increase share prices has recently had a major trickle-down effect on the "Worldwide Leader in Sports."
This, of course, is maddening to consider, despite the seemingly sensible big picture business logic behind Grantland's closing. How could ESPN, a monstrous sports media property with over $10 billion in annual revenues, not want to make the business of its highest quality product work?
The answer to that question, however, may be more reflective of the sometimes sad, lowly state of modern media and how our own tastes drive what's produced. The rungs of our quick-hit, infotainment culture dictates what ESPN chooses to survive and thrive on.
Prior to Grantland's closing, we'd take the good with the bad -- if you view ESPN as a wide-ranging mothership, one could see a fine balance being achieved. That's over.
None of the awful things above would ever smell Grantland's home page. It only produced the best long-form sports and pop culture journalism, but good work doesn't always translate into worthwhile traffic numbers or profitable balance sheets. In an era ruled by bite-sized content and dumbed-down click-bait journalism, Grantland's defining characteristic came at odds with sustainable finances.
Journalism and business do not mix. ESPN reminded us of that today, which is, as a sports editor who, frankly speaking, wanted to one day write for Grantland (who in sports media hasn't wished this?), very sad. The gold standard -- the journalistic compass even -- of sports media has died without an heir apparent.
Nobody on the 'net is safe.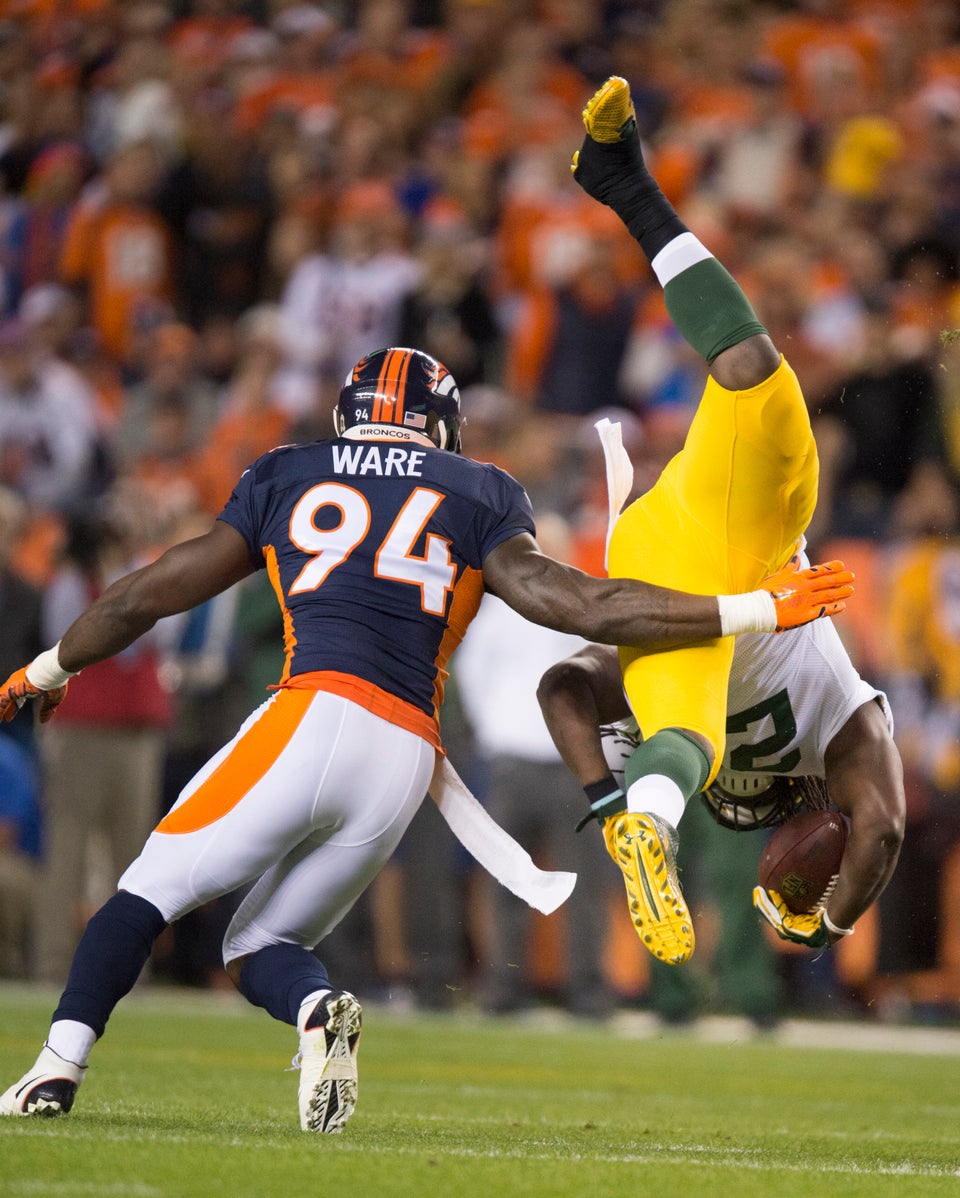 Amazing Photos From The 2015 NFL Season
Related
Popular in the Community