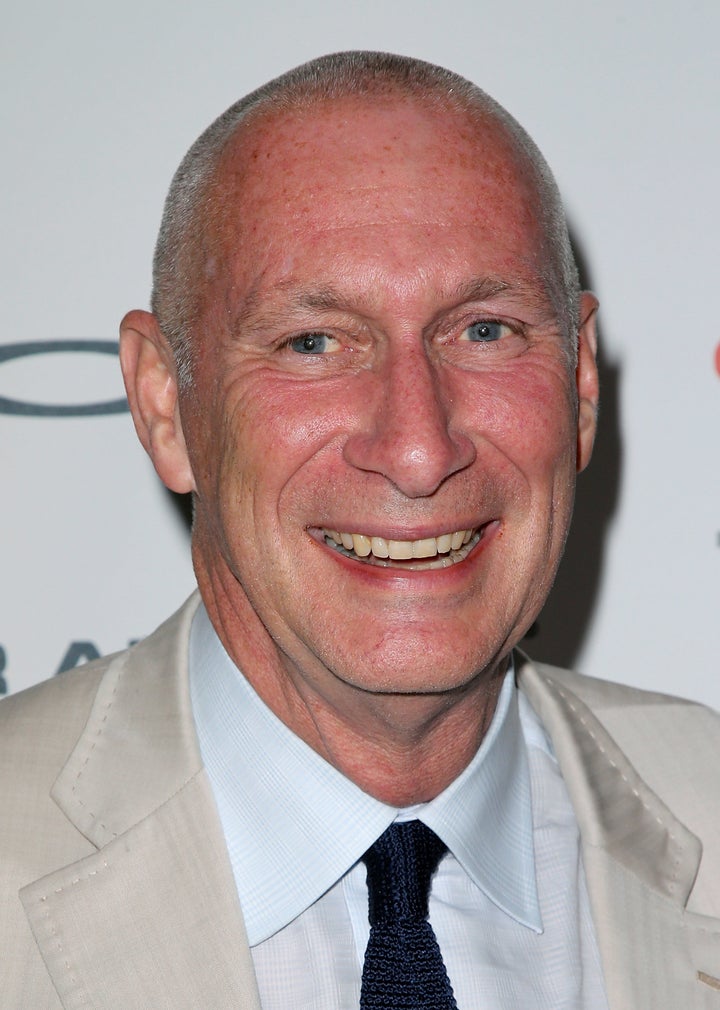 It's been nothing but one blame game after another in the 10 days since the sports and pop culture site Grantland was shut down: Bill Simmons did X; ESPN did Y; our click-bait culture ruins everything. But on Sunday, network president John Skipper tossed former Grantland editor Sean Fennessey into the fire as well, effectively and unfairly throwing the weight of all those who lost their jobs onto his back.
In an exclusive with Vanity Fair, Skipper unequivocally stated that if Fennessey had accepted ESPN's offer to become editor-in-chief, rather than following Simmons to HBO, Grantland would still be churning today.
You ask, "If Sean had said yes, then would we have still made the same decision about the site," and the answer to that has to be no. We would have kept it going. There was no way we would have made that job offer to him if we weren't going to keep going.
Whether or not Skipper is telling the truth here is unclear and, frankly, somewhat irrelevant at this point in the conversation. What is relevant is that Fennessey by no means should have to carry the full brunt of the site's shuttering on his shoulders. That's unfair to him, and it's unfair for a number of reasons.
Fennessey was simply taking advantage of a new opportunity when he jumped ship with Simmons. He wasn't the only one to do so and he had every right do what was best for him. (Full disclosure: I was an intern for Grantland in the summer of 2012).
The most important fact here is that Grantland, after Simmons left, experienced "fear" creep into its newsroom. Last week, Simmons talked about the utter breakdown of communication between the mother company and its offspring over the past year or so, but even last month, before the last Grantland piece was penned and the site went static, Vanity Fear reported that the outlet was "beset by a climate of fear, a cycle of mistrust … [while s]taff-wide angst continue[d] to grow."
So it's hard to assign Fennessey with the sin of Grantland's demise, to blame him for not stepping up onto the next step of the masthead's ladder, if he was never completely sure whether that next wrung would actually be there to grasp.
According to Vanity Fair's James Andrew Miller, it was precisely these question marks that led Fennessey to shrink away from the promotion.
It was also clear to many that his decision ... reflected his uncertainty about ESPN's commitment to the site. Grantland insiders were convinced Fennessey wondered if he would really have the resources needed to run the site and keep its reputation solid. He had also become aware, sources say, of rumors that ESPN wanted to cut Grantland back to just a sports site and eliminate its pop-culture content.
No one likes that feeling of jolting awake in the middle of the night, bolting up after dreaming of falling and falling without a safety harness -- so how can any of us criticize Fennessey for avoiding the journalistic equivalent of that lurch of the stomach? No one -- especially someone who in reality bore no responsibility for the decision -- should be made to feel that they cost 50 people their jobs. And no office's culture should more closely resemble a nightmare than a newsroom.
If that is what happened with Grantland, then we'd be wrong to see any blood on Fennessey's hands, wrong to find fault with an editor who was simply trying to secure his footing on some stable wrung of the ladder. Fennessey was not the one that chose to pull Grantland's plug, and the fact that he was so quickly and completely blamed for the site's suspension is proof that he was right to question the endeavor as a whole.
PHOTO GALLERY
Amazing Sports Photos
REAL LIFE. REAL NEWS. REAL VOICES.
Help us tell more of the stories that matter from voices that too often remain unheard.