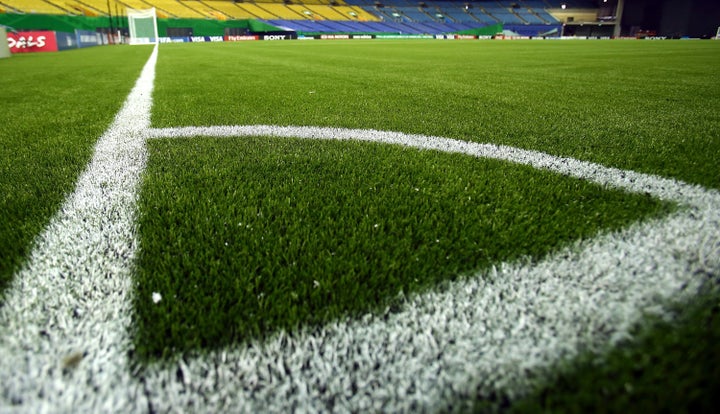 ESPN's "E:60" is set to air an investigative report on Tuesday night that will examine the link between artificial turf and cancer in athletes.
The piece will examine whether enough has been done scientifically and policy-wise to appropriately address possible health risks from artificial turf.
In the segment, former U.S. women's soccer midfielder and ESPN reporter Julie Foudy speaks to University of Washington goalkeeper coach Amy Griffin. Griffin compiled a list of almost 200 athletes with cancer who have played on artificial turf that contains tiny black rubber pellets called "crumb rubber."
"E:60" released a three-minute excerpt from the piece Tuesday afternoon that delves into the lack of attention on the issue from Environmental Protection Agency.
Out of the almost 200 athletes currently on Griffin's list, 150 of those were soccer players -- 95 of those 150 were goalkeepers.
While there is no scientific evidence to say there is a direct correlation, Griffin's list suggests that there are still so many unanswered questions about the possible health risks.
With thousands of turf fields in schools and parks throughout the country, and with countless child and teenage athletes playing and diving on that surface, more definitive answers to those questions are necessary.
Because turf fields and the crumb rubber aren't associated with either food or drugs, there has not been strict testing of the material up to this point.
"This industry is completely unregulated, there are no tests that go into any field," Foudy said in a phone call to The Huffington Post. "You don't know what's on your field because no one's tested it."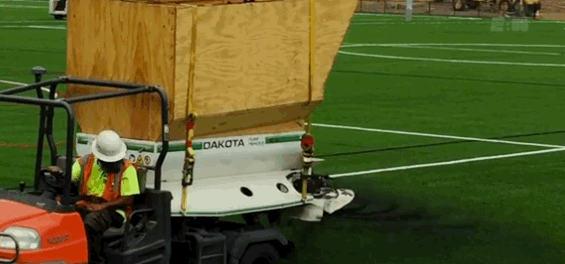 The former midfielder says that while the EPA has conducted tests in regards to inhalation and measured the air around turf fields, there is still research to be done when it comes "ingestion." What are the possible effects of that crumb rubber getting into people bodies through "exposure pathways" such as abrasions?
This report is even more glaring considering 24 women soccer teams from around the world had to play on turf stadiums during the 2015 Women's World Cup, a decision that caused strong backlash from numerous players.
Players, including U.S. Soccer forward Sydney Leroux, expressed their disdain for having to play on turf before and during the World Cup. Back in 2013, Leroux posted a picture on Twitter of numerous scrapes and abrasions she had on her legs from sliding on artificial turf , along with the caption, "This is why soccer should be played on grass!"
As more research and information comes in, it could turn out that cuts could be the least of our concerns for kids who play on this surface.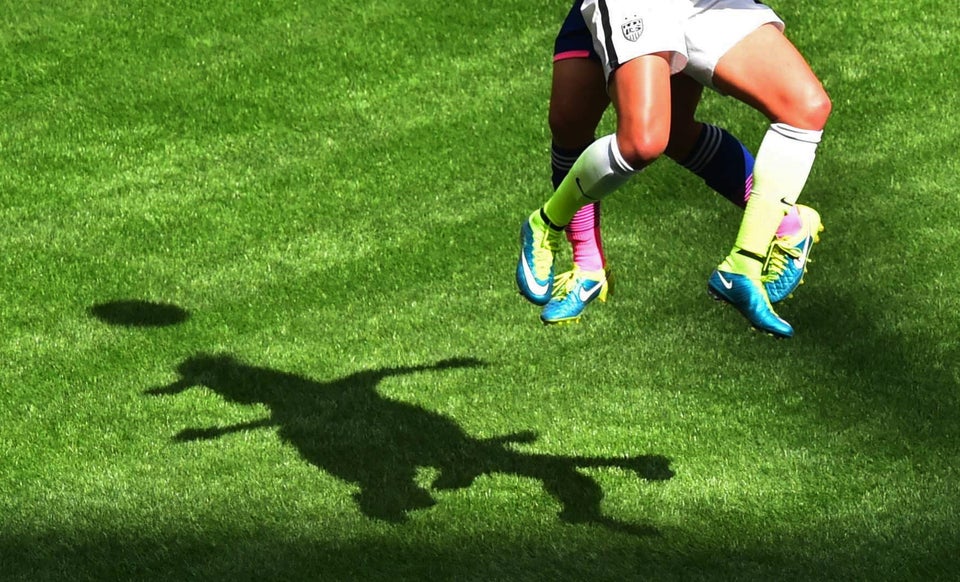 The Most Badass Photos From The Women's World Cup Final
Popular in the Community