The ESPN report makes so many people look bad -- NFL officials, Goodell and Patriots personnel to name a few -- that it can become a bit overwhelming. So we went through it for you and pulled out the most SMH moments from it.
1. Patriots employees were straight-up stealing play sheets.
"In fact, many former New England coaches and employees insist that the taping of signals wasn't even the most effective cheating method the Patriots deployed in that era. Several of them acknowledge that during pregame warm-ups, a low-level Patriots employee would sneak into the visiting locker room and steal the play sheet, listing the first 20 or so scripted calls for the opposing team's offense."
2. So much so that teams left out "fake play sheets" to mess with the Patriots.
"The practice became so notorious that some coaches put out fake play sheets for the Patriots to swipe."
3. The Patriots broke NFL rules for years without consequence.
"At least two teams had caught New England videotaping their coaches' signals in 2006, yet the league did nothing. Further, NFL competition committee members had, over the years, fielded numerous allegations about New England breaking an array of rules. Still nothing."
4. Bill Belichick felt that he could get away with stealing signals because the NFL is so damn inept.
"The shared view of Belichick and Adams, according to many who've worked with them, is this: The league is lazy and incompetent, so why not push every boundary?"
5. The Patriots decoded 75 percent of the defensive plays during a 2000 game against the Tampa Bay Buccaneers and still lost.
"Days before the Tampa Bay game, in Belichick's office, Friesz was told that the Patriots had a tape of the Bucs' signals. He was instructed to memorize them, and during the game, to watch Bucs defensive coordinator Monte Kiffin and tell Weis the defensive play, which Weis would relay over the radio headset system to quarterback Drew Bledsoe. That Sunday against the Bucs, Walsh later told investigators, the Patriots played more no-huddle than usual, forcing Kiffin to signal in plays quickly, allowing Weis sufficient time to relay the information. Years later, some Patriots coaches would point to the score -- a 21-16 Bucs win -- as evidence of Spygate's ineffectiveness. But as Walsh later told investigators, Friesz, who did not respond to messages to comment for this story, told Walsh after the game that the Patriots knew 75 percent of the Bucs' defenses before the snap."
6. Patriots videographers were told to lie about their role on the sidelines during games.
"During games, Walsh later told investigators, the Patriots' videographers were told to look like media members, to tape over their team logos or turn their sweatshirts inside out, to wear credentials that said Patriots TV or Kraft Productions. The videographers also were provided with excuses for what to tell NFL security if asked what they were doing: Tell them you're filming the quarterbacks. Or the kickers. Or footage for a team show."
7. The Patriots would sign recently cut players from upcoming opponents to help them decipher signals.
"In 2005, for instance, they signed a defensive player from a team they were going to play in the upcoming season. Before that game, the player was led to a room where Adams was waiting. They closed the door, and Adams played a compilation tape that matched the signals to the plays from the player's former team, and asked how many were accurate. 'He had about 50 percent of them right,' the player says now."
8. Goodell immediately ordered league officials to stomp on and shred Spygate evidence. (Note: some people have questioned this claim.)
"Inside a room accessible only to Belichick and a few others, they found a library of scouting material containing videotapes of opponents' signals, with detailed notes matching signals to plays for many teams going back seven seasons. Among them were handwritten diagrams of the defensive signals of the Pittsburgh Steelers, including the notes used in the January 2002 AFC Championship Game won by the Patriots 24-17.
"Yet almost as quickly as the tapes and notes were found, they were destroyed, on Goodell's orders: League executives stomped the tapes into pieces and shredded the papers inside a Gillette Stadium conference room."
9. Goodell punished the Patriots for Spygate despite choosing to not ask about the full extent of the damage.
"Belichick didn't volunteer the total number of games at which the Patriots had recorded signals, sources say, and the commissioner didn't ask. 'Goodell didn't want to know how many games were taped,' another source with firsthand knowledge of the investigation says, 'and Belichick didn't want to tell him.'"
10. At least 40 games' worth of signals were recorded by the Patriots from 2000-2007.
"After the season, Belichick would acknowledge the Patriots taped a 'significant number' of games, and according to documents and sources, they recorded signals in at least 40 games during the Spygate era."
11. Patriots owner Robert Kraft called his head coach a "schmuck" over Spygate.
"Although Belichick admitted to Kraft that the taping had helped them only 1 percent of the time ('Then you're a real schmuck,' Kraft told him), the spying very well could have affected a game, opponents say."
12. Senator Arlon Specter was offered a bribe from an unknown person to lay off his inquiry into Spygate.
"In his 2012 book, Life Among the Cannibals, Specter wrote that a powerful friend -- he wouldn't name the person -- told him that if he 'laid off the Patriots,' there could be a lot of money for him in Palm Beach. Specter told the friend, 'I couldn't care less.'"
13. The Patriots also deleted tapes that showed them doing illegal things in practice.
"Walsh later told investigators that he was once instructed to remove the labels and erase tapes of a Patriots practice because the team had illegally used a player on injured reserve."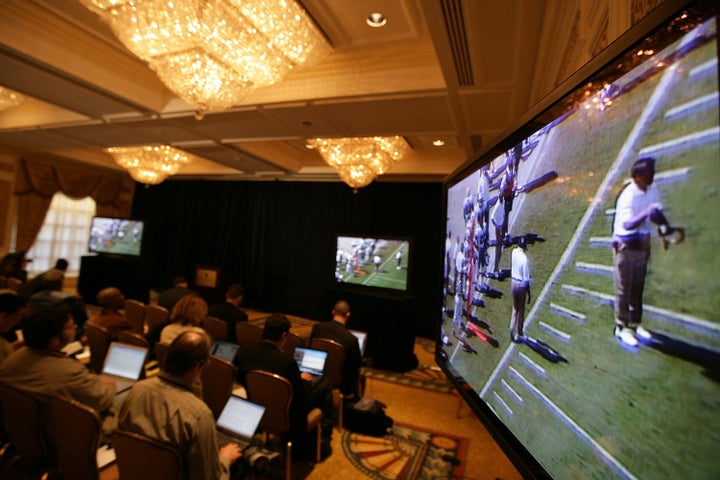 14. NFL owners measure revenue as the most important judge of league success -- not high integrity or sound morality.
"All the negative headlines certainly haven't affected the league's bottom line -- total revenues and TV ratings continue to shatter records. The NFL's annual revenue, racing toward $15 billion, is the most important metric that Goodell's bosses use to judge his performance, several owners and executives say."

15. NFL owners and executives were actually happy with Goodell's handling of Deflategate this summer.
"Goodell's willingness to take on the Patriots has helped him emerge in a stronger position with most of his billionaire bosses, managing the expectations of his 32 constituents with the savvy of a U.S. senator's son.
"'Roger did the right thing -- at last,' one owner said after Goodell upheld Brady's punishment. 'He looks tough -- and that's good.'
"'Pleased,' said another longtime owner.
"'About time,' an executive close to another owner said. 'Overdue.'
"'The world has never seen anyone as good as Roger Goodell as a political maneuverer. If he were in Congress, he'd be majority [leader],' one owner says."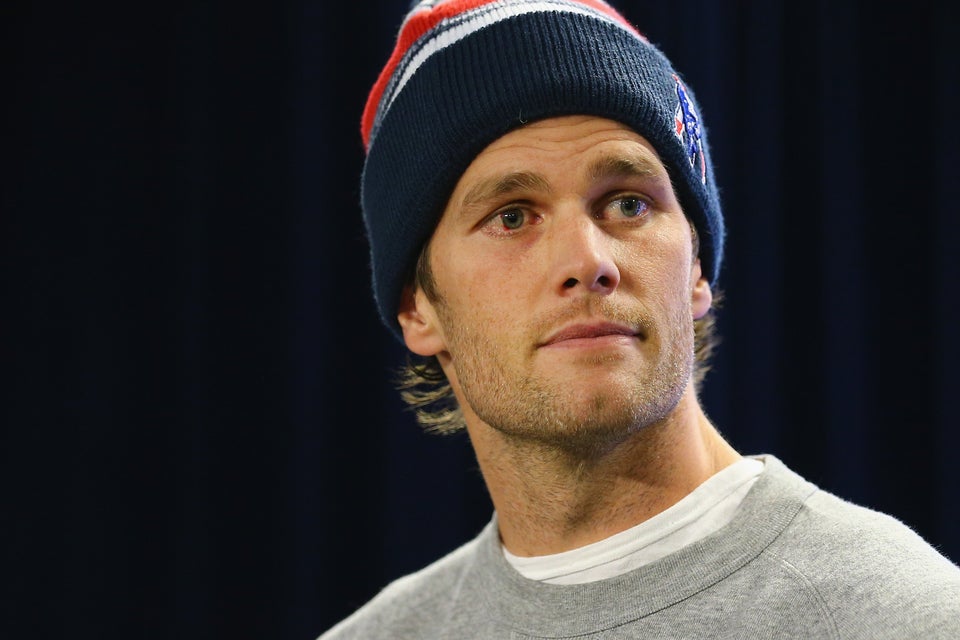 DeflateGate In Pictures
Popular in the Community