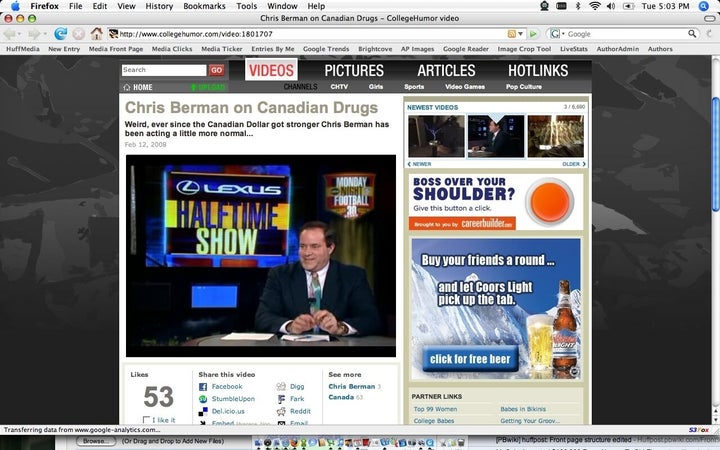 UPDATE: At first it seemed like Chris's calling the pills "djhe djhe djhes" was his attempt to hide some deeply illicit name. But on closer inspection, it seems like he's trying to say "deux deux deux," a theory that is supported by his calling them "two two twos" at one point. Amazing! The man speaks French! Do you agree? Let us know in the comments. Any word from the Canucks?
One would imagine that by now ESPN sportscaster Chris Berman would have figured out that his crew keeps the camera running during commercial breaks. YouTube is littered with his outtakes ranging from temper tantrums to his trying to finagle a table for his friends.
The clip you are about to watch, however, puts all of them to shame. In an unusually candid moment, Berman confesses to having downed four pills with an unintelligible name to stay awake before a game. What kind of pill? Apparently it's Canadian Asprin with a little bit of codeine in it ("just enough to give you that pop"). Hot tip: "You put it in all the corners of your suitcase."
Watch Chris explain why he always hopes to have one Blue Jays game a year:
Related
Popular in the Community