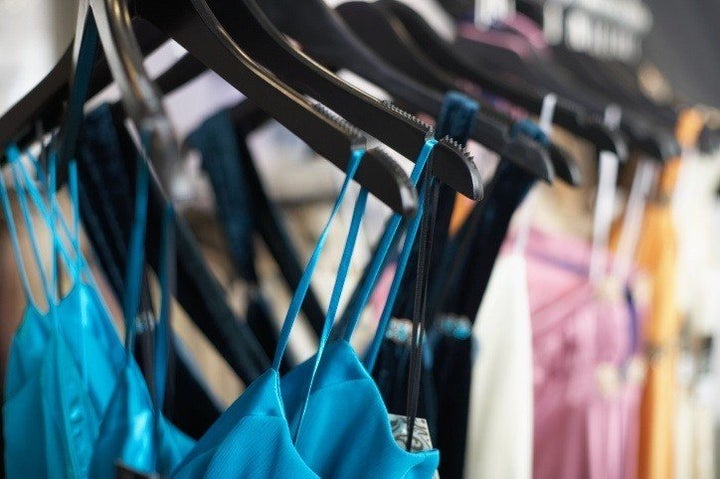 Esprit de Corp., the iconic San Francisco fashion label that pioneered socially and environmentally conscious marketing, has left the United States, so that its current Hong Kong owner can concentrate on other markets.
The move marks the final American chapter of a great San Francisco corporate saga, about a local company whose legend once rivaled local heroes Levis, Bank of America, and Bechtel, before it descended into management chaos during the mid-1990s.
Esprit was built around the ideals of Susie and Doug Tompkins -- local hippie merchants who sold clothing over a North Beach massage parlor, and eventually moved their corporate headquarters to the Dogpatch neighborhood east of Potrero Hill. For a while, there was no facet of Esprit de Corp. that wasn't considered cutting edge design, manufacturing and marketing. Esprit took its employees on raft trips to listen to lectures from members of Earth First!, invited SF Methodist pastor Cecil Williams preach at fashion shows, and invited Gloria Steinem to speak at employee meetings.
Susie Tompkins was, for a time, the most-heralded female entrepreneur of her generation, while her husband, Doug, was revered as a brilliant merchant deft at exploiting imagery, architecture, and design to sell products.
Before Apple proved beyond any doubt that design and image is everything when it comes to merchandising, Esprit recruited Oliviero Toscani, later of Benneton fame, and artist/designer Etorre Sottsass, whose Olivetti typwriter was considered the iMac of its day.
In 1990, however, the couple split, and Tompkins took sole helm of the company in a leveraged buyout. As sole owner, she seemed to lose her touch as a fashion seer. The company went through a series of short-term CEOs. In 1997, it was purchased by vulture capital investors, and eventually ended up in the hands of Hong Kong investors. After closing U.S. operations, the Hong-Kong based brand will focus on European and Asian operations.
In a 1997 story about the company, SF Weekly posited that, despite the socially conscious messaging and imagery, Esprit de Corp. was an enterprise that lived and died on profitability:
Esprit was one of the many attempts children of the '60s made to soften the practice of business by wedding it to a not entirely coherent set of leftish sensibilities. In the case of Esprit, the result was charming and successful and disordered, until it was greedy and disastrous.
Now, merely forgotten. It's former Dogpatch headquarters have been turned into a condominium development called "Homes on Esprit Park."
Related
Popular in the Community